Welcome to the Nebraska FFA Foundation website!
The Nebraska FFA Foundation exists to enhance quality education/FFA programs in order to achieve excellence in leadership development, curriculum innovation and scholastic advancement of students. With your help we can make a difference. Our full website furthers our mission by providing ways for you to learn more and get involved. Thanks for visiting. For more information, contact us or visit our full website.
2017 Nebraska FFA State Convention Results
Posted by FFA Foundation on 04/21/2017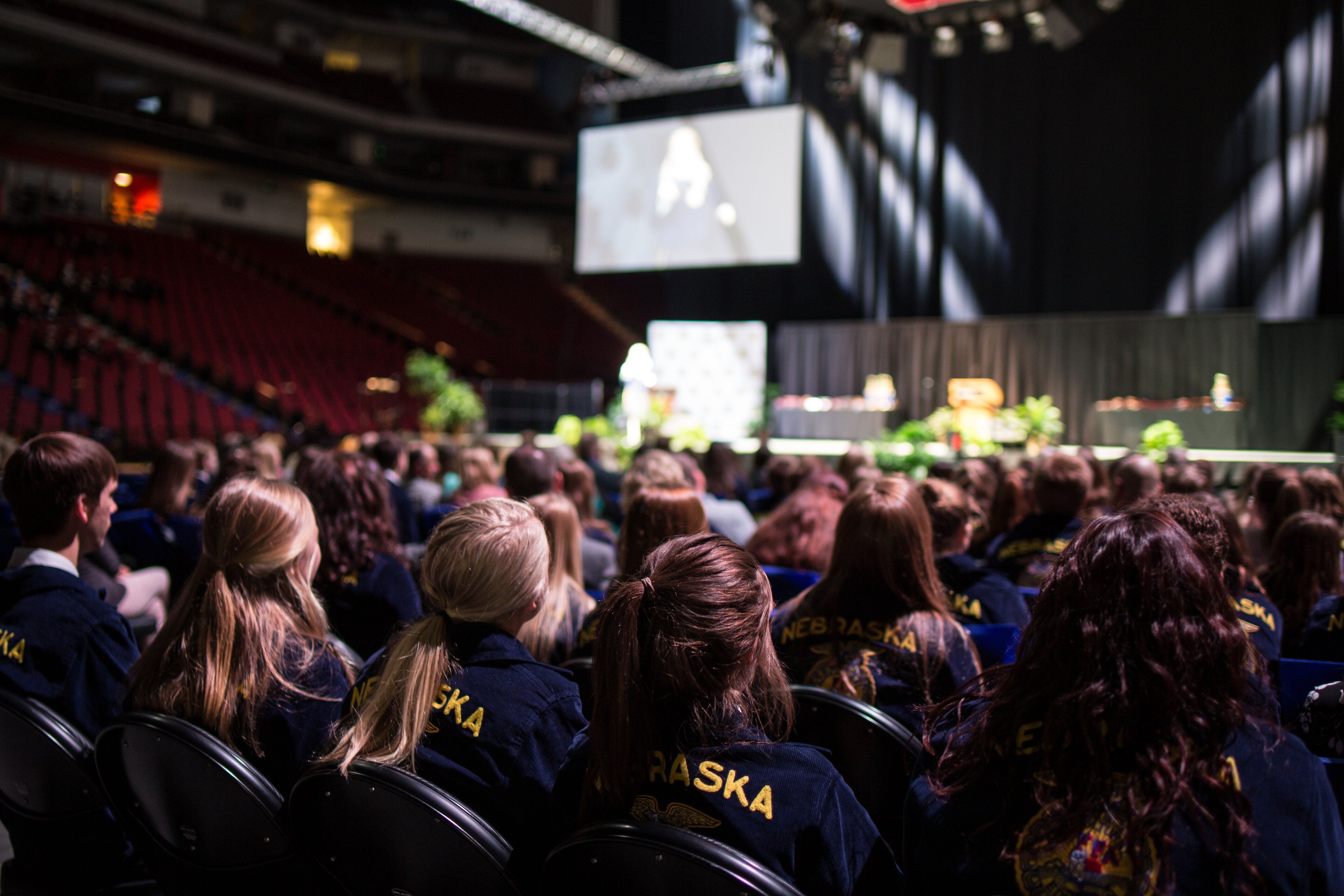 The 89th Nebraska FFA State Convention had 7,431 members and guests attend!
Here are some highlights of this year's convention:
During State Convention schools and sponsors of the "I Believe In the Future of Ag" Campaign were recognized. The top school to participate in the "I Believe" Campaign was Bridgeport FFA. Oakland- Craig FFA came in second and Randolph earned third place. This year we had 23 corporate partners support through an educational campaign and matching funds for local FFA chapters.
The Gary Scharf Helping Hand Award was presented to Robyn Graham, FFA advisor for Humphrey FFA. Graham helped establish a tractor playground in the Humphrey Community Park, while balancing her family, students, lessons and FFA program, along with owning a cow-calf operation, farm ground, and coaching the cheerleading and dance teams, according to Toni Rasmussen, former student teacher.
This year 31 New Agricultural Teachers and FFA Advisors were recognized during State Convention.
There were 592 State Degree's presented during the last session of State Convention.
If you would like to see all of the results go to http://neaged.org/state-ffa-convention.html>