Welcome to the Nebraska FFA Foundation website!
The Nebraska FFA Foundation exists to enhance quality education/FFA programs in order to achieve excellence in leadership development, curriculum innovation and scholastic advancement of students. With your help we can make a difference. Our full website furthers our mission by providing ways for you to learn more and get involved. Thanks for visiting. For more information, contact us or visit our full website.
Show Your Support for FFA On Your Vehicle
Posted by FFA Foundation on 05/01/2017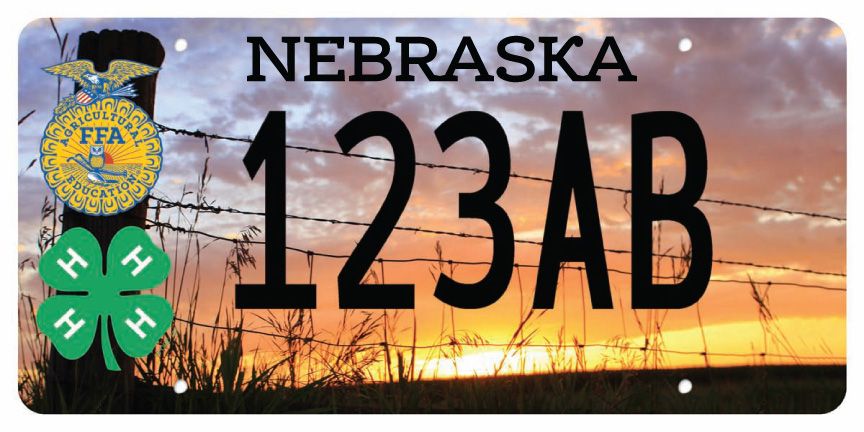 Interested in showing your support for FFA while you drive around?
A Nebraska FFA and 4-H license plate could be yours by applying for one through the Nebraska Department of Motor Vehicles. You can order yours today by submitting the form and $70 fee to the Nebraska 4-H Foundation. The license plates can be issued once the minimum amount of 250 applications have been received.
The form can be found here.