Welcome to the Nebraska FFA Foundation website!
The Nebraska FFA Foundation exists to enhance quality education/FFA programs in order to achieve excellence in leadership development, curriculum innovation and scholastic advancement of students. With your help we can make a difference. Our full website furthers our mission by providing ways for you to learn more and get involved. Thanks for visiting. For more information, contact us or visit our full website.
Annual Nebraska FFA Foundation Auction to be Held September 13 at Husker Harvest Days and Online
Posted by Sarah Mullen on 08/14/2017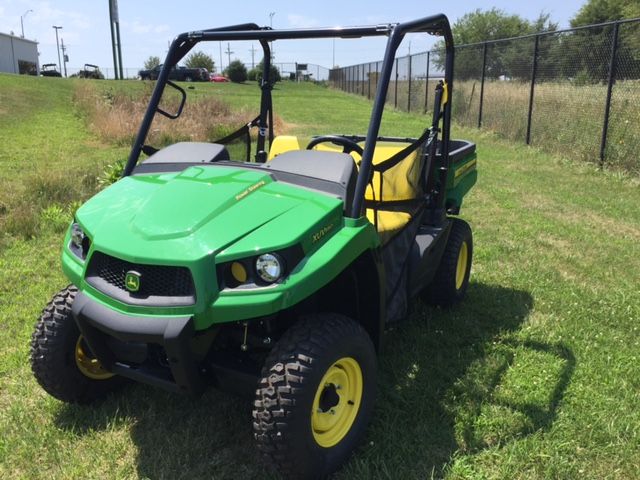 (LINCOLN) - Titan Tire Corporation, a subsidiary of Titan International, Inc., will be hosting a tire auction for the Nebraska FFA Foundation at Husker Harvest Days on Wednesday, September 13, 2017. In its fifth year, the 2017 auction will include a variety of tires on-site and online only bidding for a John Deere Gator and LSW Extreme Floatation Tires.
"We are so grateful for the support of Titan Tire, Graham Tire and the several John Deere dealers in the state for supporting the Nebraska FFA Foundation in this way. They, along with the bidders understand the value that this contribution makes for Nebraska FFA members, says Stacey Agnew. "These funds mean sustainability for the growing number of FFA chapters, members and advisors across the state."
To participate in the live auction on Wednesday, September 13 at 11:00 am:
Sign in at the Nebraska FFA Foundation registration desk for a bid number to participate in person.
Log on to bigiron.com to watch and bid as the auction is streamed live.
To participate in the online auction for the John Deere Gator and LSW Extreme Floats:
The list of tires available at the live auction is available at here.