Welcome to the Nebraska FFA Foundation website!
The Nebraska FFA Foundation exists to enhance quality education/FFA programs in order to achieve excellence in leadership development, curriculum innovation and scholastic advancement of students. With your help we can make a difference. Our full website furthers our mission by providing ways for you to learn more and get involved. Thanks for visiting. For more information, contact us or visit our full website.
Welcome Victoria Talcott
Posted by Sarah Mullen on 09/08/2017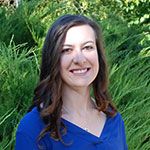 The Nebraska FFA Foundation is excited to add Victoria Talcott has joined our team.
Victoria serves as the new Program Coordinator. She will graduate in December with a bachelor's degree in Agricultural and Environmental Sciences Communication from the University of Nebraska-Lincoln. Victoria is an alum of the Palmyra FFA chapter. She has held internships in the marketing department at Central Valley Ag, communications at NU Tech Ventures and with the Nebraska FFA Foundation.
Victoria's responsibilities are to coordinate Foundation programs and corporate partnerships, in addition to supporting marketing and communications and administrative functions of the Nebraska FFA Foundation.