Welcome to the Nebraska FFA Foundation website!
The Nebraska FFA Foundation exists to enhance quality education/FFA programs in order to achieve excellence in leadership development, curriculum innovation and scholastic advancement of students. With your help we can make a difference. Our full website furthers our mission by providing ways for you to learn more and get involved. Thanks for visiting. For more information, contact us or visit our full website.
Lakeview FFA begins fundraising through I Believe campaign
FFA Foundation on 10/11/2017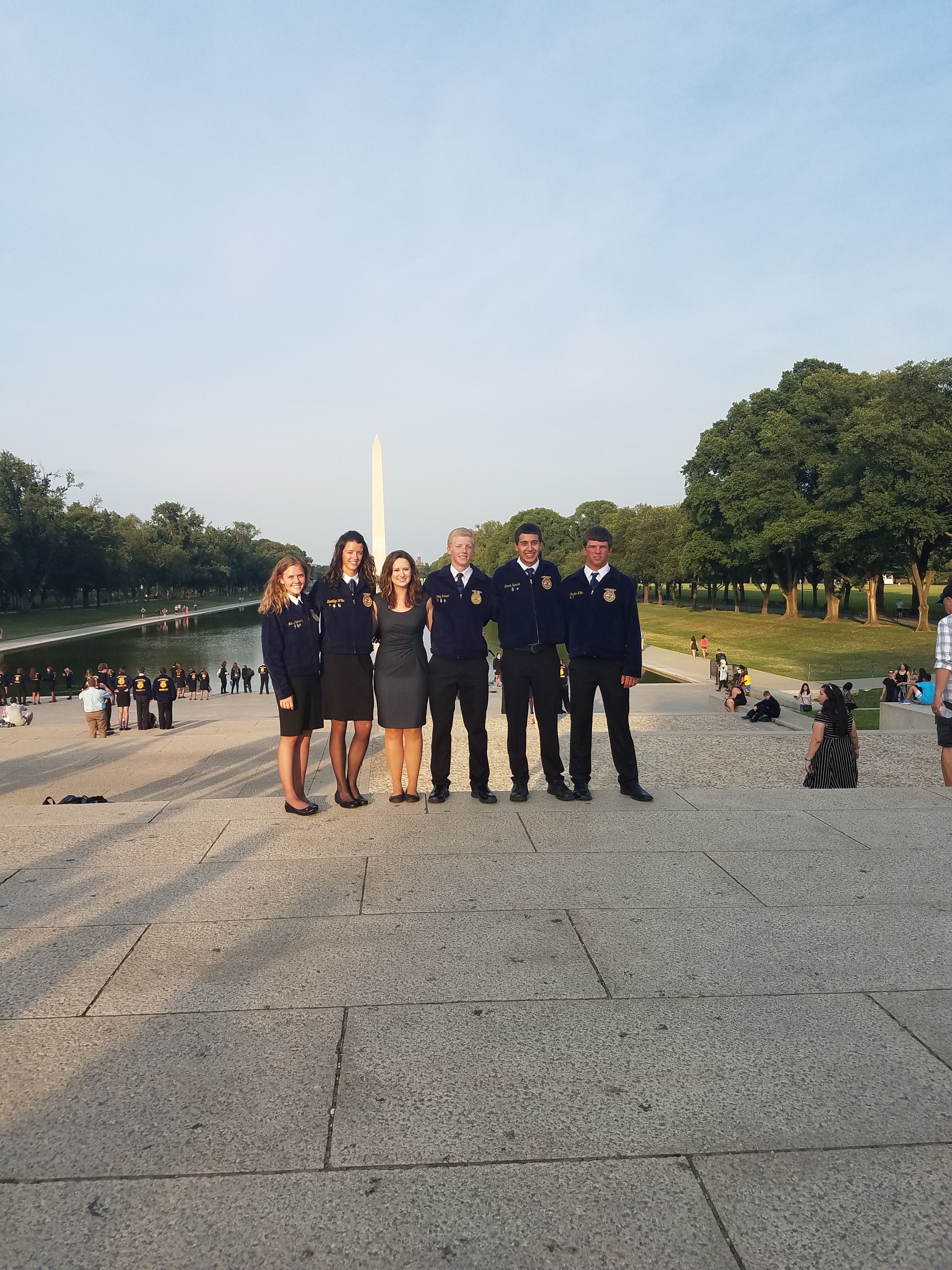 Chapters across the state have begun fundraising for the I Believe in the Future of Ag campaign. This campaign serves an outlet for local FFA chapters to raise money for innovative projects in their classrooms, leadership programming, community service projects and field trips to advance agriculture education in their schools. The Lakeview FFA chapter has begun their fundraising for community service projects, leadership and field trip plans.
Lakeview FFA has chosen to raise money for Meals of Hope as one of their community service projects for the year. The chapter discovered Meals of Hope when they went to the Washington Leadership Conference last summer. Meals for Hope is a food packaging organization that has made up five different meals that provide people with added vitamins, minerals and proteins.
"Community service gives us members an opportunity to feel important in our community and teaches us the importance of giving back. I hope that by doing this, people outside of our organization will be more encouraged to make a difference while also bettering themselves," said Brooklyn Wilke, Lakeview FFA Chapter President.
The chapter is going to use their I Believe funds in many more ways. The chapter plans to improve their shop supplies by buying more tools to work on engines, welding supplies and more safety glasses. They also plan to go on industry visits and job shadows in their area.
"It's a no brainer to participate in the I Believe campaign. It's a good way to get extra funds for our chapter as well as help promote the FFA Foundation," said Catherine Ripp, Lakeview FFA Chapter Advisor.
Sponsors have donated $35,000 to go to the I Believe in the Future of Ag campaign. This year, Aurora Cooperative, BigIron Auctions, Central Valley Ag, CPI, Dekalb/Asgrow and Verdesian donated $20,000 to the campaign. Other sponsors, contributing $10,000 each include: Bayer CropScience, CoBank, County Partners Cooperative, GrainBridge, Farm Credit Services of America, Farmers Cooperative, Frontier Coop, Nebraska Farm Bureau Federation, Pinnacle Bank, Producers Livestock, Valley Irrigation and Croplan by WinField United.
Donors to the campaign choose which chapter to support. One hundred percent of the funds are sent back to local chapters at the end of the campaign and a portion of the $35,000 challenge matching pool will be distributed to participating chapters.
Contact your local FFA chapter advisor or members to donate or go to the Nebraska FFA Foundation website to donate to the I Believe campaign.