Welcome to the Nebraska FFA Foundation website!
The Nebraska FFA Foundation exists to enhance quality education/FFA programs in order to achieve excellence in leadership development, curriculum innovation and scholastic advancement of students. With your help we can make a difference. Our full website furthers our mission by providing ways for you to learn more and get involved. Thanks for visiting. For more information, contact us or visit our full website.
Meet Your 2017-18 State Officer: Lydia Vinton
Posted by FFA Foundation on 11/08/2017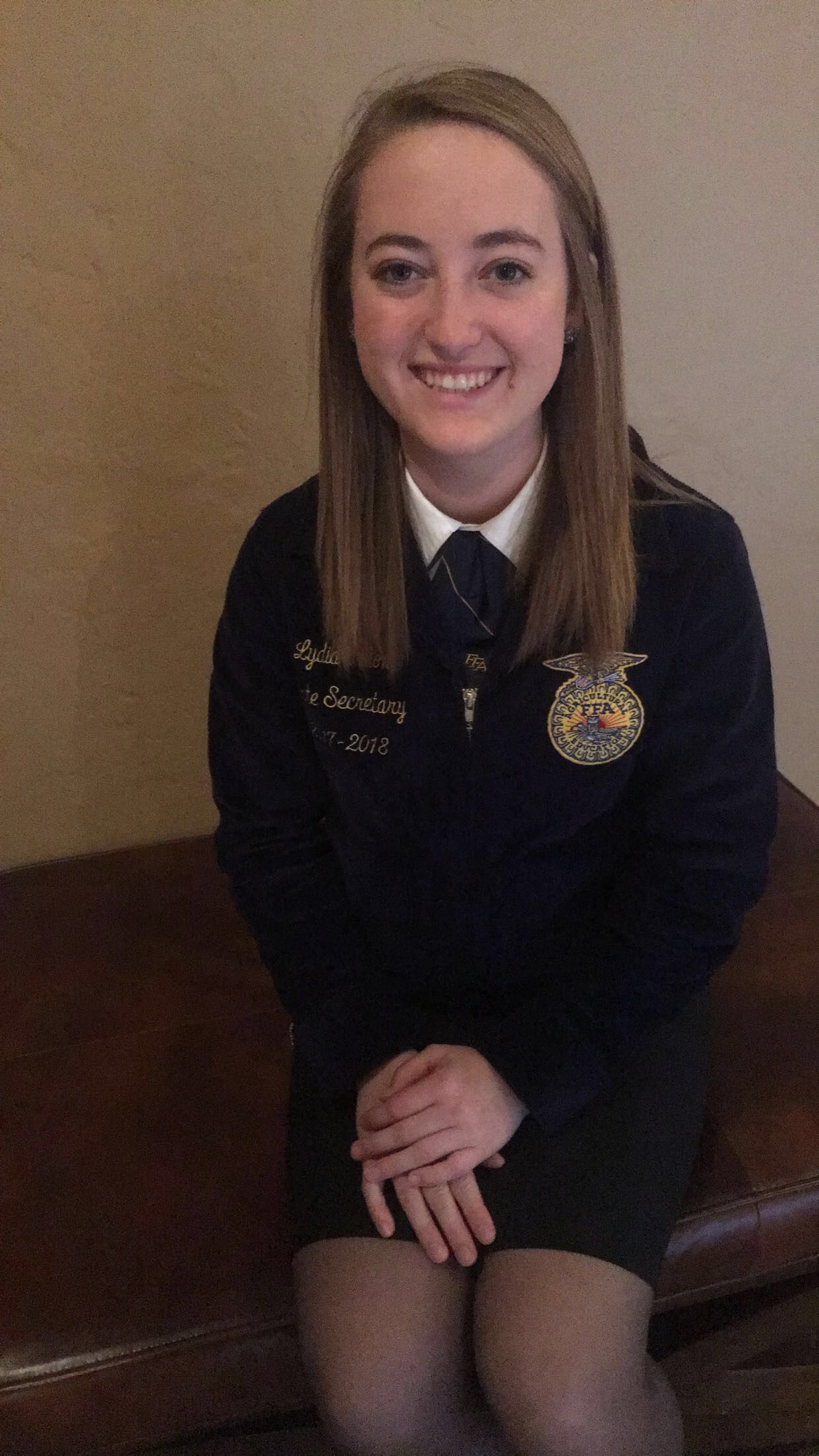 This is the first blog in our seven part series featuring the Nebraska State FFA Officers.
Lydia Vinton is the 2017-18 Nebraska FFA State Secretary. She is from Arthur, Nebraska and was in the Mullen FFA Chapter. She is currently at the University of Nebraska- Lincoln majoring in Plant Biology with plans to become a genetic engineer to improve food security.
Her Supervised Agricultural Experience (SAE) is in beef placement. She grew up on a ranch in the Sandhills where her family raises black angus cattle. Lydia works for her parents throughout the year by working cattle, feeding, haying and other chores.
Lydia applied to be a state officer because she always looked up to the other state officers. She said, "It was always in the back of my mind that I would like to serve as a state officer one day." She began to consider her future path during her senior year in high school. Lydia decided to try to be a state officer because she wanted to share her love for agriculture and her passion for serving others.
One experience she has had as a state officer was an Engaging Districts for Growth and Excellence (EDGE) conference, which has been her favorite experience as a state officer this far. The first EDGE conference she led was in Stuart. She said she was pretty nervous beforehand since it was the first time, but once it began she loved the experience. She mentioned how she met many amazing members during that conference.