Welcome to the Nebraska FFA Foundation website!
The Nebraska FFA Foundation exists to enhance quality education/FFA programs in order to achieve excellence in leadership development, curriculum innovation and scholastic advancement of students. With your help we can make a difference. Our full website furthers our mission by providing ways for you to learn more and get involved. Thanks for visiting. For more information, contact us or visit our full website.
Meet Your 2017-18 State Officer: Jake Judge
Posted by FFA Foundation on 12/06/2017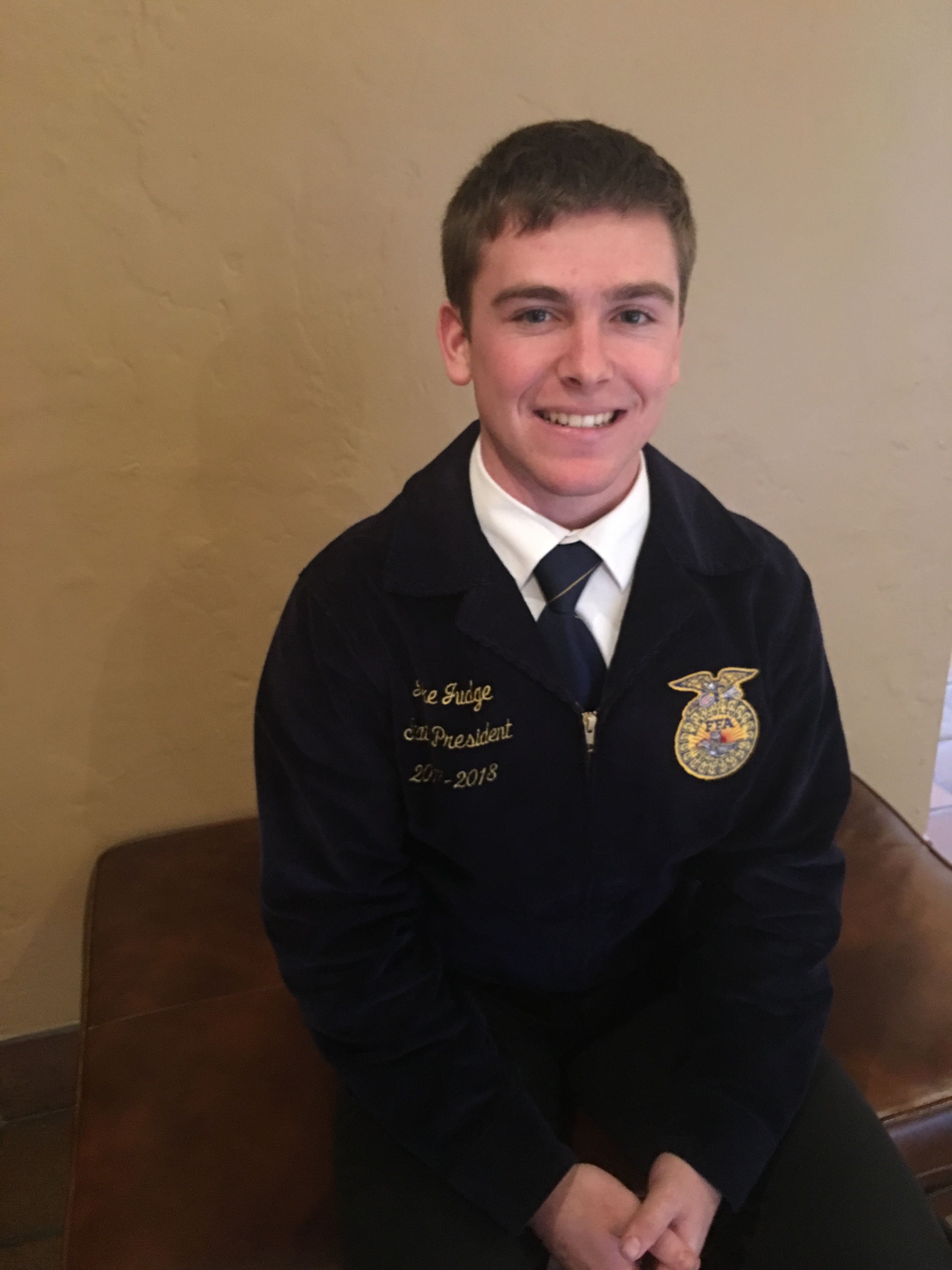 This is the second blog in the seven blog series about the Nebraska State FFA officers.
Jake Judge from the West Holt Chapter is serving as the 2017-18 Nebraska State FFA President. He is now at the University of Nebraska- Lincoln majoring in Agricultural Engineering. In high school he was active in football, wrestling, track, rodeo, national honor society, 4-H and one act. He grew up helping his dad on the ranch where he would help feed and doctor the cattle.
For his Supervised Agricultural Experience, he sells cattle salt to local producers. His favorite part about being a state officer so far was going to National Convention. He said, "The atmosphere and passion was amazing."
Jake chose to try to be a state FFA officer because he wanted to impact the agriculture industry in a positive way. He wanted to give back to an organization that he loved immensely and wanted to help facilitate the growth of students.
Jake's already half way done with his role of being the Nebraska State FFA President. "Had a great first half, can't wait for the last half to be just as great," he said.