Welcome to the Nebraska FFA Foundation website!
The Nebraska FFA Foundation exists to enhance quality education/FFA programs in order to achieve excellence in leadership development, curriculum innovation and scholastic advancement of students. With your help we can make a difference. Our full website furthers our mission by providing ways for you to learn more and get involved. Thanks for visiting. For more information, contact us or visit our full website.
West Holt FFA Fundraising Through I Believe
Posted by FFA Foundation on 12/11/2017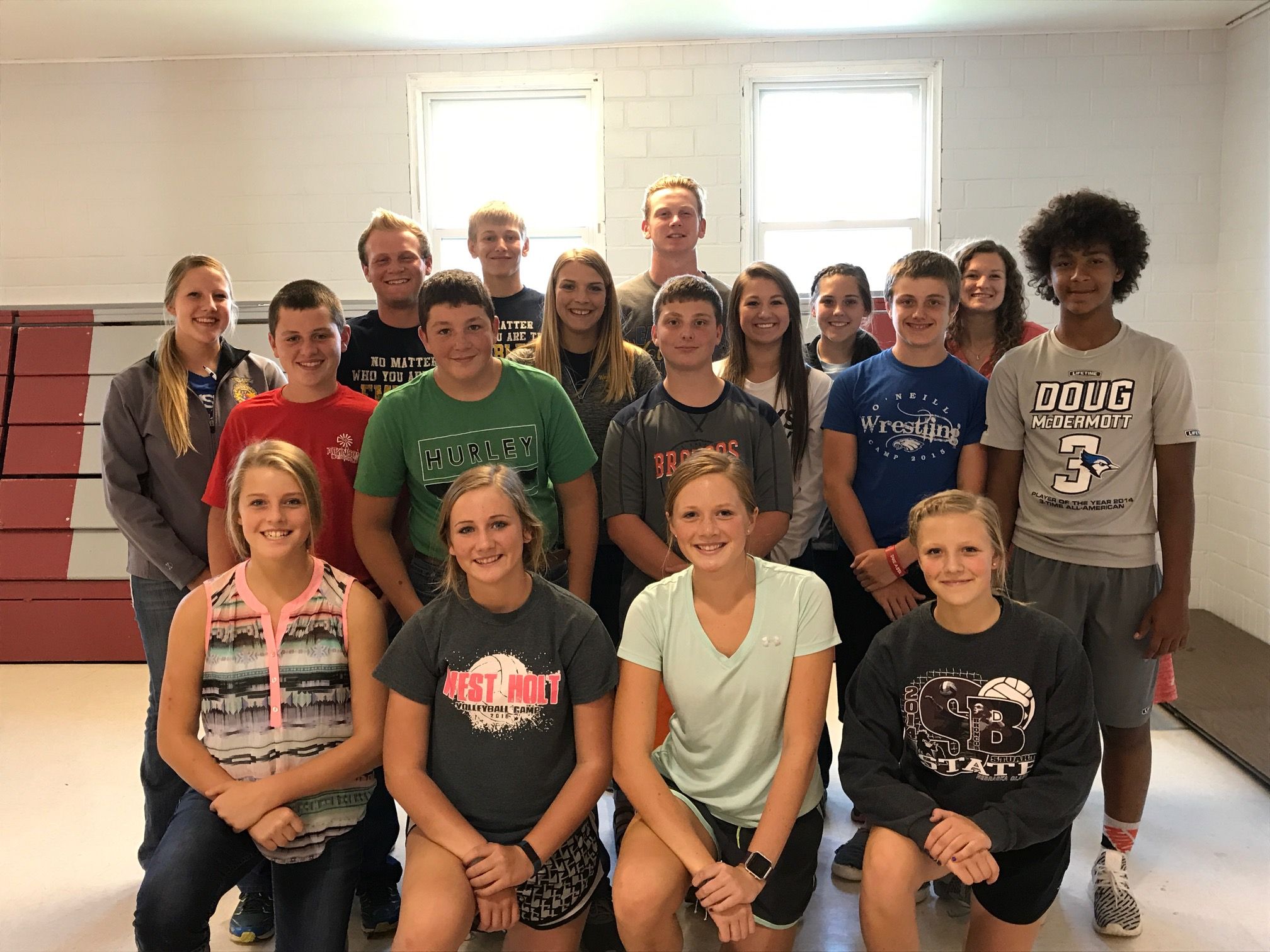 The West Holt FFA Chapter is hard at work raising funds through the I Believe in the Future of Ag campaign. They plan to use some of their I Believe funds towards purchasing FFA jackets for 8th grade members to borrow. The FFA chapter wants to keep the membership affordable for the 8th graders so they reduce the dues to be a member thanks to the I Believe funds and their fundraising. The funds will also be used to support different expenses for the Agriscience Fair, registration fees and cost for those attending State FFA Convention.
"Allowing 8th grade membership gives those students opportunities to become involved in activities offered for middle school students," said David Gibbens, West Holt FFA Advisor.
West Holt decided to offer 8th graders to become FFA members because older students expressed that they wished they could have joined sooner. All of the 8th graders in FFA this year take an exploratory agriculture class during the fall and then participate in the middle school quiz bowl. The 8th graders also attended Experiencing Discovery, Growth and Excellence (EDGE) conference and some will compete in Leadership Development Events (LDE). The 8th grade members will also participate in the chapter's community service day.
You can donate to West Holt or your local FFA chapter through the I Believe in the Future of Ag campaign. The I Believe in the Future of Ag campaign is a way for chapters to fundraise for their FFA chapter plus receive a portion of the $35,000 matching funds. They receive 100 percent of their local donations back to their chapter. The campaign started in September and goes through the end of February.
Click here to donate or contact your local FFA advisor.