Welcome to the Nebraska FFA Foundation website!
The Nebraska FFA Foundation exists to enhance quality education/FFA programs in order to achieve excellence in leadership development, curriculum innovation and scholastic advancement of students. With your help we can make a difference. Our full website furthers our mission by providing ways for you to learn more and get involved. Thanks for visiting. For more information, contact us or visit our full website.
Meet Your 2017-18 State Officer: Jessica Rudolph
Posted by FFA Foundation on 02/19/2018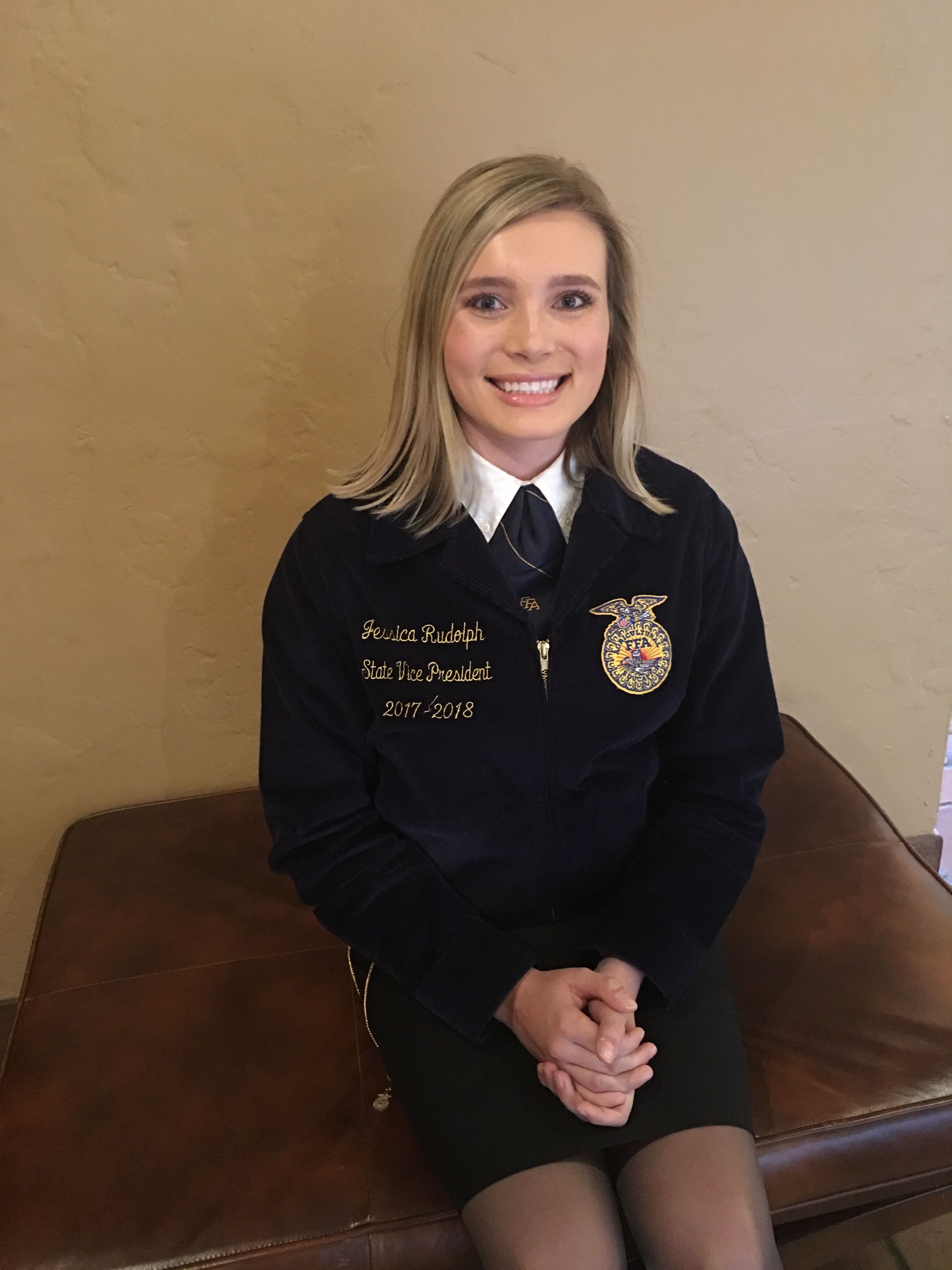 Jessica Rudolph is a Nebraska State FFA Vice President. She is the fifth in our series of seven showcasing the state officers.
Jessica wanted to be a state officer to inspire members to be leaders and follow their passion. She loves connecting with FFA members and supporters everywhere she goes.
She is from Gothenburg and was part of the Gothenburg FFA Chapter. She is now at UNL majoring in Agricultural and Environmental Sciences Communication with a minor in Entrepreneurship and Leadership. She spent time in high school showing cattle and performing in theatre and speech. She currently is part of the Collegeiate Farm Bureau.
She has her own cow/calf operation as her Supervised Agricultural Experience (SAE) with 40 commercial and maine-anjou cattle. Jessica has been involved in the Nebraska Cattlemen and National Cattlemen's Beef Association.
She has enjoyed connecting with FFA members wherever she goes!