Welcome to the Nebraska FFA Foundation website!
The Nebraska FFA Foundation exists to enhance quality education/FFA programs in order to achieve excellence in leadership development, curriculum innovation and scholastic advancement of students. With your help we can make a difference. Our full website furthers our mission by providing ways for you to learn more and get involved. Thanks for visiting. For more information, contact us or visit our full website.
Past Nebraska FFA State Officers Gather at State FFA Convention
Posted by Sarah Mullen on 04/27/2018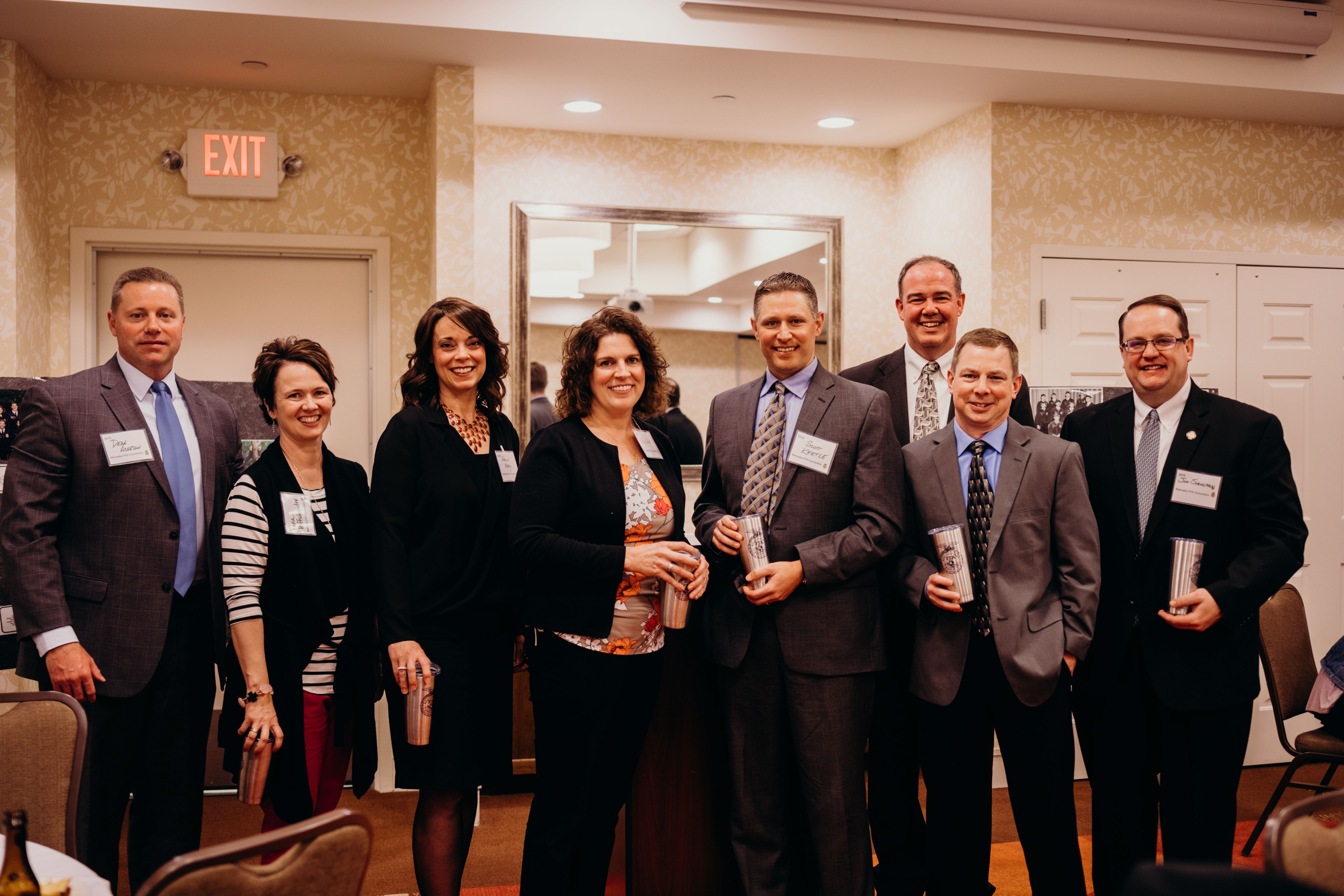 Eight of the nine members of the 1992-93 Nebraska FFA State Officer team were present on Friday, April 6th to perform opening ceremonies at the 90th Nebraska FFA State Convention.
Following the session, those past state officers along with many other past state officers and donors, attended the first annual Nebraska FFA Foundation Past State Officer and Special Donor Reception. This reception allowed guests to reminisce and re-connect with other former FFA members. We were honored to have past state officers celebrating only a few years to 50-years from retiring ceremonies as a state officer.
Pictured from the 1992-93 State Officer Team are (left to right): Dean Acheson, Lana Hoffschneider, Dawn Feely, Kelly Neal, Scott Keetle, Kevin Anderson, Lee Nelson and John Simonsen. Craig Erdman was not present.
Click here to view a few photos from opening ceremonies and the past state officer and donor event.