Welcome to the Nebraska FFA Foundation website!
The Nebraska FFA Foundation exists to enhance quality education/FFA programs in order to achieve excellence in leadership development, curriculum innovation and scholastic advancement of students. With your help we can make a difference. Our full website furthers our mission by providing ways for you to learn more and get involved. Thanks for visiting. For more information, contact us or visit our full website.
The Career Academy Grows Poinsettias for the Holiday Season
Sophia Svanda on 11/30/2018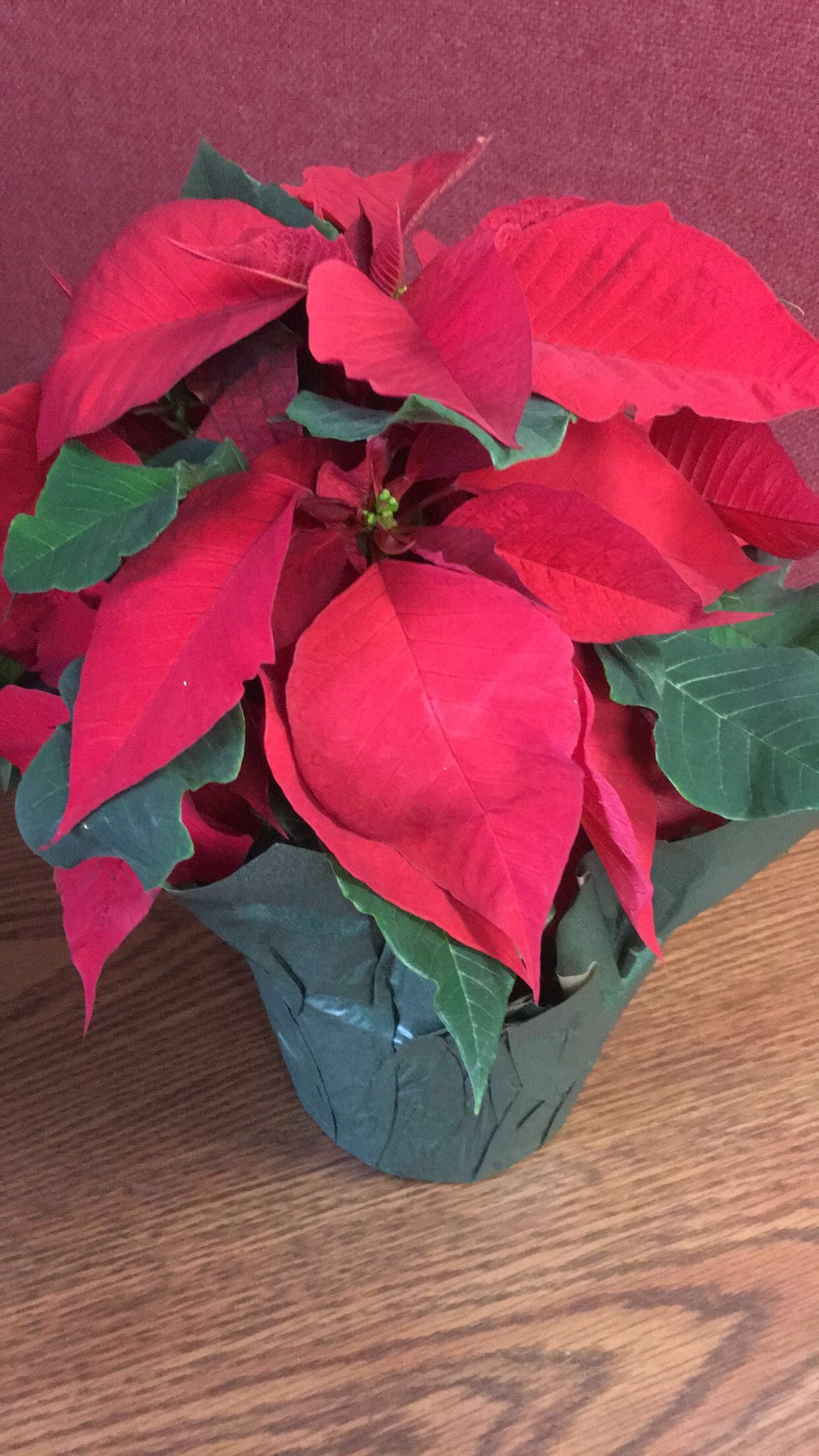 Tom Wheeldon, a former teacher in Schuyler, NE and current teacher within The Career Academy at Southeast Community College offered to Lincoln Public Schools students, is helping expose students to the agricultural industry. FFA members in The Career Academy ag bioscience program have been working to grow poinsettias as a fundraiser in their greenhouse just in time for the holiday season.
Wheeldon says the intro class was in charge of taking care of the poinsettias while the FFA members marketed them. The members' hard work towards this project helped make the fundraiser a success. Overall, 150 poinsettias were grown in the greenhouse. All FFA members had the opportunity to take one home and the rest were successfully sold and distributed.
There are 20 high school juniors and seniors in The Career Academy ag bioscience program that make up the only FFA chapter in Lincoln. While participating in many of the same events that any other FFA chapter would, Wheeldon says they like to tie in urban agriculture into what they do.
For many students in The Career Academy FFA chapter, it is their first time being exposed to the agriculture industry. Wheeldon says that students in the program are very proud that they can be competitive with other FFA members even though they have only been newly introduced to the contests. He adds that a lot of the students "embrace the risk and do very well." Wheeldon hopes to see more students join the chapter to help them grow personally in the future.