Welcome to the Nebraska FFA Foundation website!
The Nebraska FFA Foundation exists to enhance quality education/FFA programs in order to achieve excellence in leadership development, curriculum innovation and scholastic advancement of students. With your help we can make a difference. Our full website furthers our mission by providing ways for you to learn more and get involved. Thanks for visiting. For more information, contact us or visit our full website.
Meet the 2019-20 Nebraska FFA State Officers
Posted by Victoria Broders on 07/19/2019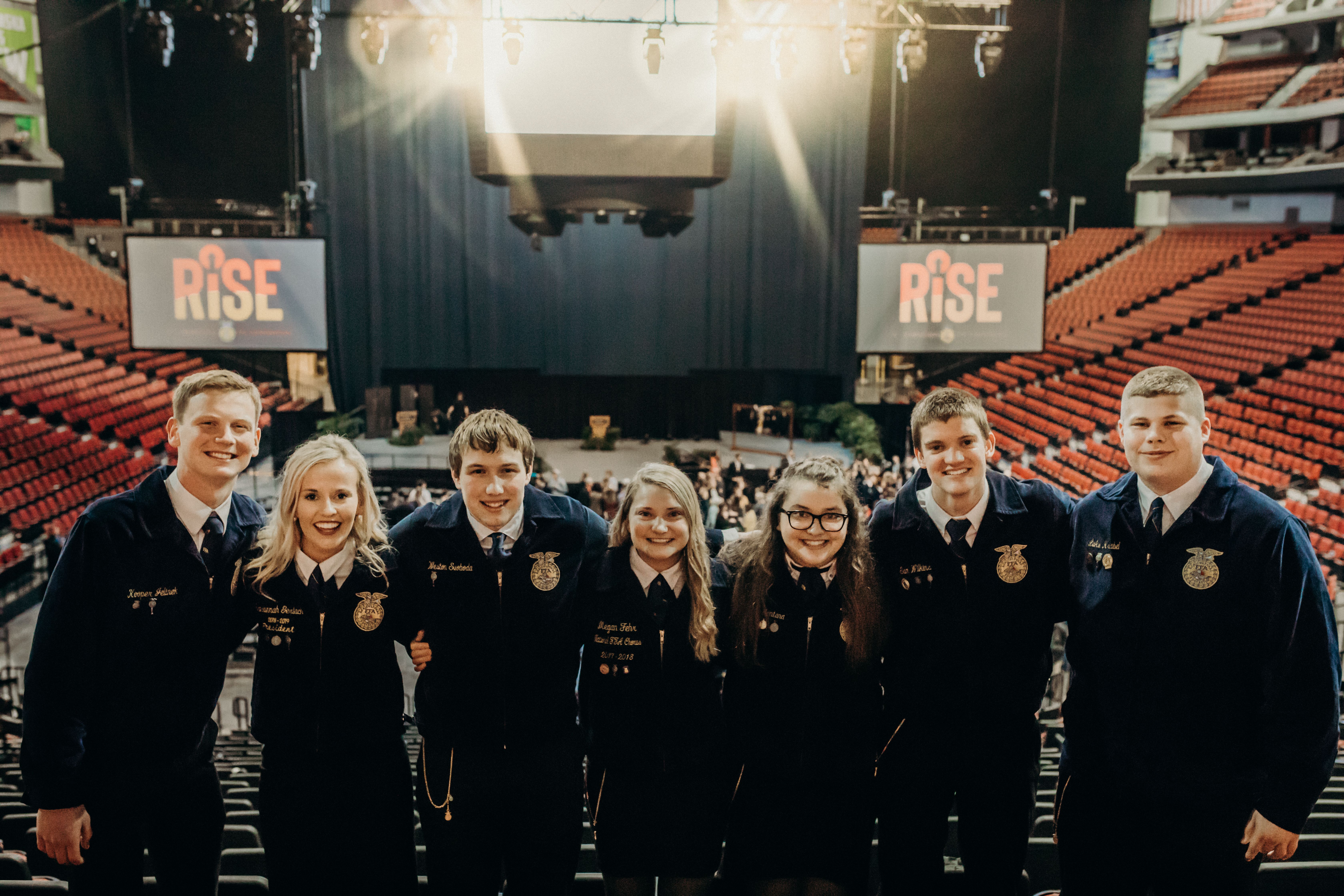 Learn more about the 2019-20 Nebraska FFA State Officers through our video series.
2019-20 Nebraska FFA State Officers: 
Kooper Jelinek, State President, West Holt FFA
Savannah Gerlach, State Secretary, Tri County FFA
Weston Svoboda, State Vice President, Burwell FFA
Megan Fehr, State Vice President, Sutton FFA
Faith Santana, State Vice President, Auburn FFA
Luke Krabel, State Vice President, Adams Central FFA
Sam Wilkins, State Vice President, Ainsworth FFA