Welcome to the Nebraska FFA Foundation website!
The Nebraska FFA Foundation exists to enhance quality education/FFA programs in order to achieve excellence in leadership development, curriculum innovation and scholastic advancement of students. With your help we can make a difference. Our full website furthers our mission by providing ways for you to learn more and get involved. Thanks for visiting. For more information, contact us or visit our full website.
Local Chapter Grant Recipient: Norris
Hailey Walmsley, Nebraska FFA Foundation Intern on 05/01/2020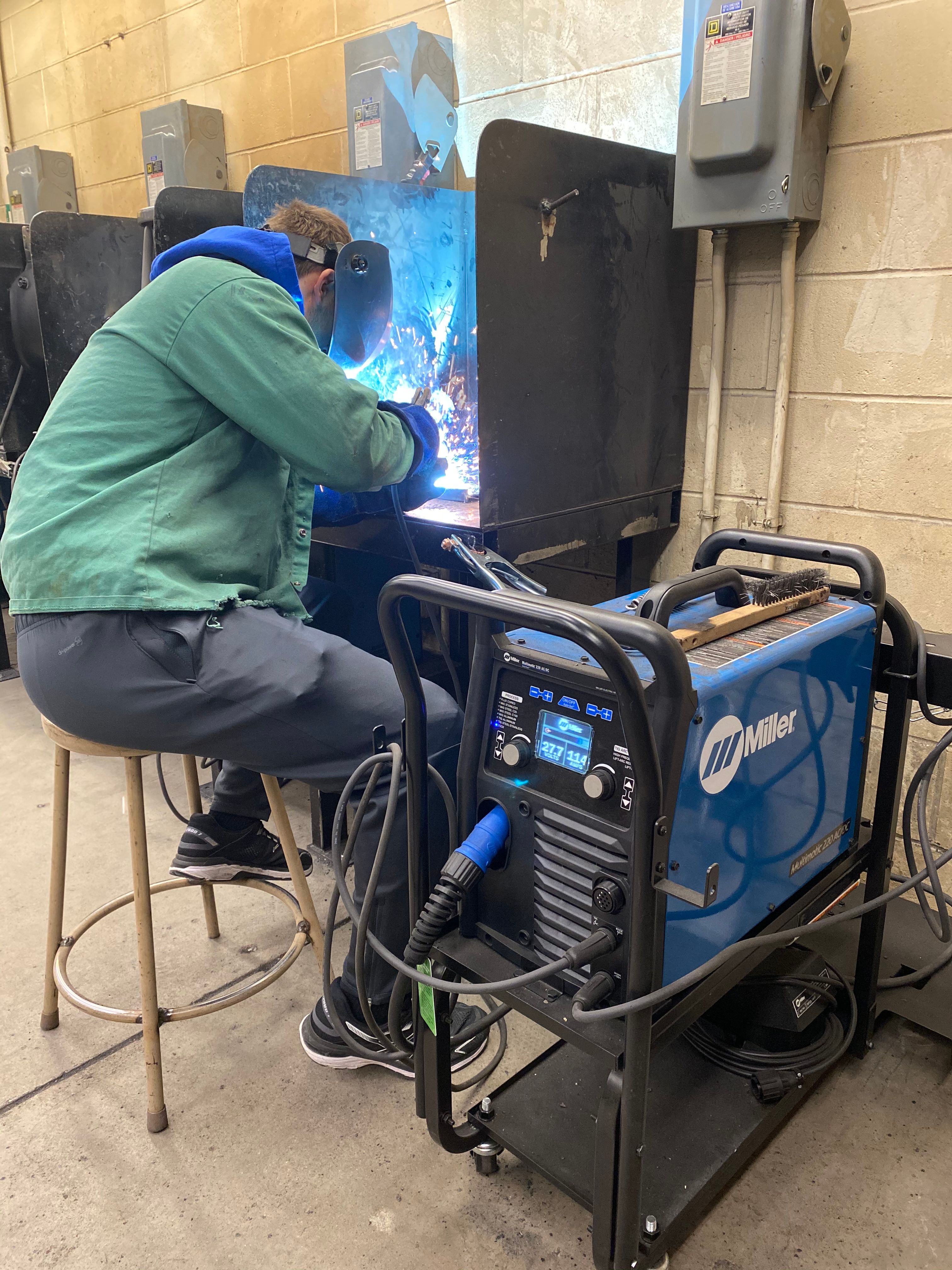 Norris agriculture classroom was selected as one of the 2019 Nebraska FFA Foundation Local Chapter Grant Recipients to purchase a new multipurpose welder.
Norris was able to upgrade their welding equipment and now can do three different types of welding, shielded metal arc welding (SMAW), gas metal arc welding (GMAW) and gas tungsten arc welding (GTAW). The new welder allows more students to learn different welding processes rather than just one type of welding.
Without this grant, Norris would not have been able to purchase this new welder. The new welder has allowed students to practice new welding processes in class, as well as better prepare for welding contests. Typically, around 30 students enroll in the introduction to welding class. Before they only had one TIG welder, which made it difficult to incorporate TIG welding into a big class.
Colin Kubik, the Norris agriculture instructor said, "The equipment needed to be updated as it adds more processes to what we can do in welding.  The current machines are also getting older and has many broken parts that are expensive to fix.  The new welders are more representative of what students would see in the industry as well, and this helps them be more prepared for what they would see in current jobs that require welding skills."
Norris was one of 13 Nebraska FFA chapters or FFA members selected to receive a Nebraska FFA Foundation Local Chapter Grant. $65,000 was awarded in grants in 2019. This was the programs third year with the funds provided by the Nebraska FFA Foundation and its general fund donors. Applications for the 2020 Local Chapter Grant are open now until June 30, 2020