Welcome to the Nebraska FFA Foundation website!
The Nebraska FFA Foundation exists to enhance quality education/FFA programs in order to achieve excellence in leadership development, curriculum innovation and scholastic advancement of students. With your help we can make a difference. Our full website furthers our mission by providing ways for you to learn more and get involved. Thanks for visiting. For more information, contact us or visit our full website.
Ravenna R Laser Solutions
Posted by Victoria Broders on 06/28/2020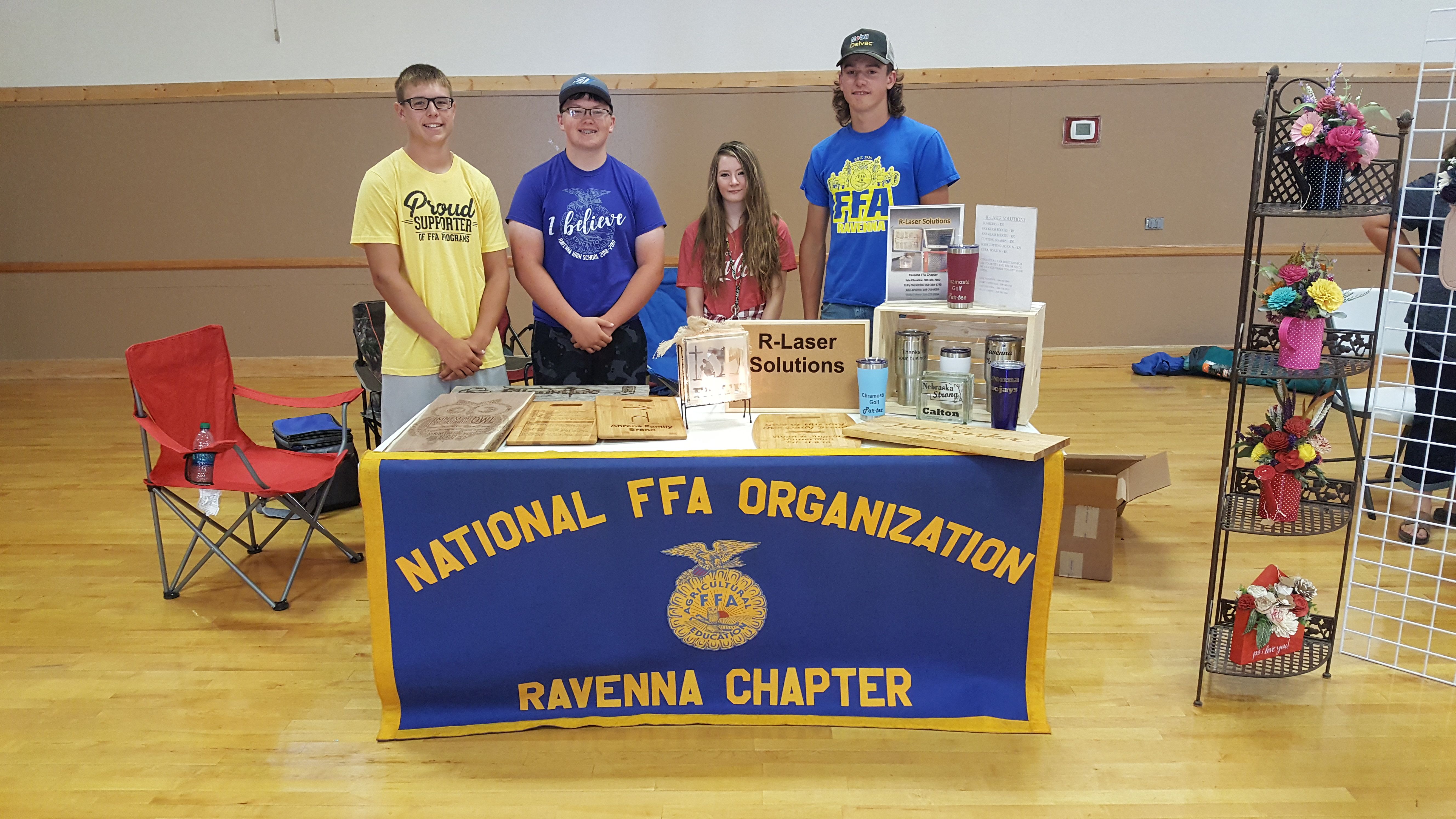 The Ravenna FFA R Laser Solutions business was part of the Launch! program. Their latest purchase to expand the business was a rotary to engrave on anything that isn't flat including glassware and tumblers. 
The Launch! program has helped assist their business by getting them started financially, as well as offering them guidance along the way. The program continues to give them guidance as they grow their business and keep improving throughout the year.
Heath Ahrens, Ravenna FFA Advisor, said, "This money allowed for the students to take an idea to a real life activity, and allowed the business to happen without the restrictions of where will the money come from.  It gave them a "Launch" into their business.  They could focus on the dream of making that business become a reality." 
Ahrens said that without the Launch program and financial support, their business might of happened, but not in a one year timeframe. The money allowed the business to have a jump start on the process because they wouldn't have had the money to make demo items. The money allowed them to also purchase inventory items to have a quick turn around for birthdays and other events. 
The FFA members that are apart of this business have learned time management skills, sales, advertising, graphic design, inventory management, setting up a business page, taking orders and many other skills. 
"Overall this has been a very positive experience for all of the students and myself.  We have other students now looking at ways they can become part of the business in the future.   The success is because of the initial platform that the program is developed in.  The extra sessions for the training really help the students stay focused on what they need to for making this a successful venture," said Ahrens.