Welcome to the Nebraska FFA Foundation website!
The Nebraska FFA Foundation exists to enhance quality education/FFA programs in order to achieve excellence in leadership development, curriculum innovation and scholastic advancement of students. With your help we can make a difference. Our full website furthers our mission by providing ways for you to learn more and get involved. Thanks for visiting. For more information, contact us or visit our full website.
2020 Blue Jackets. Bright Futures. Campaign
Posted by Abby Steffen on 07/30/2020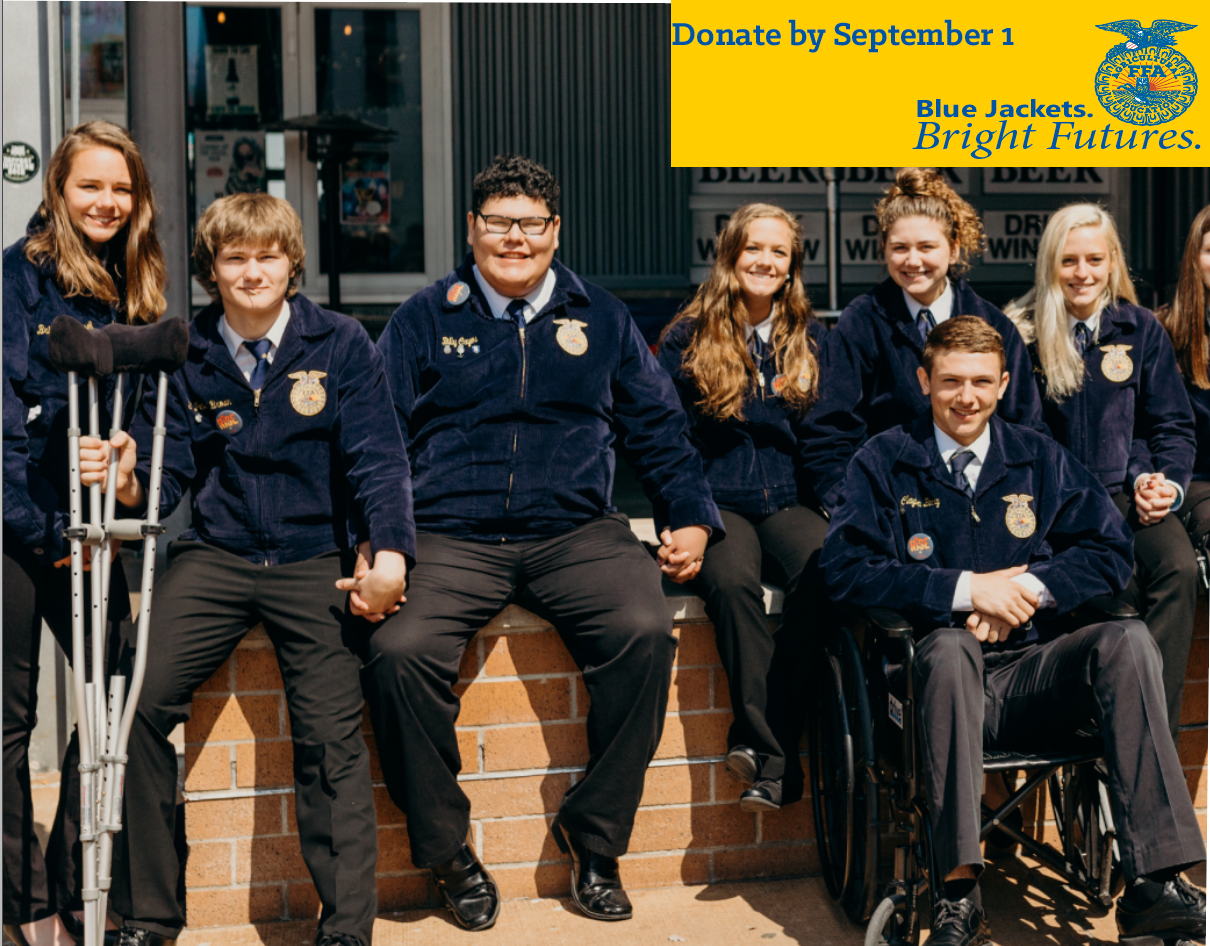 "This member and her family work very hard and have high financial need. Both of her parents work additional jobs off the farm. After joining FFA in junior high, she realized the many opportunities FFA has to offer. FFA has helped her break out of her shell and find her voice and a community she feels welcomed by. I am nominating her to receive a jacket with strong expectations of the leader she can become."
"This member has a single mother who works very hard but he mentioned to me earlier this year that he would have to wait until his mom got paid before he could pay his FFA dues. I know his family would greatly appreciate any financial help. I have never met a more reflective and self-aware high school freshman. He puts so much energy and excitement into his ag classes and FFA activities. I am proud to call him my student."
These are excerpts from the 2019 Blue Jackets. Bright Futures. program advisor statements. With new challenges and difficult times being presented this year, there are many students battling financial stability, health issues and even homelessness. An FFA jacket has the power to fill many members with confidence, a sense of hope for their future and provide them with a physical piece of belonging to a community they love, FFA.
Your gift of $100 gives one FFA member a lifetime of opportunities.
This upcoming school year Nebraska will have over 200 FFA chapters, more chapters throughout the state than ever before! In 2019, nearly 800 FFA members applied for a jacket through the Blue Jackets. Bright Futures. program. With the continued growth of agricultural education and FFA programs in Nebraska combined with the increased costs to purchase an FFA jacket, we expect the need to continue to grow.
If you feel compelled to support this campaign and provide for our leaders of tomorrow, CLICK HERE and make a 2020 Blue Jackets. Bright Futures. donation by September 1.