Welcome to the Nebraska FFA Foundation website!
The Nebraska FFA Foundation exists to enhance quality education/FFA programs in order to achieve excellence in leadership development, curriculum innovation and scholastic advancement of students. With your help we can make a difference. Our full website furthers our mission by providing ways for you to learn more and get involved. Thanks for visiting. For more information, contact us or visit our full website.
E's Bees Business Growing With Help From Local Grant Program
Posted by Sarah Mullen on 05/31/2022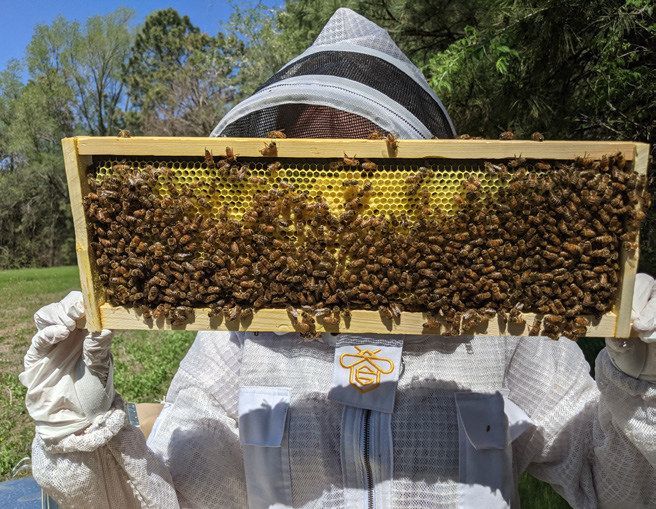 Elizabeth Luther will be a senior in the Nebraska City FFA Chapter. She was able to turn her hobby into more of a business with help from the Nebraska FFA Foundation's Local Grant Program.
Luther said she applied for the grant to help her offset the expenses of needed materials so her Supervised Agricultural Experience (SAE) could grow. She purchased hive components like boxes, frames and foundation to expand the apiary. She was also able to purchase an extractor, sivs, bottles and labels to sell the honey.
She was able to collect about two gallons of honey for her hive this past summer. Now that she has more hives, she expects the business to expand even more this year.
Marketing a product and caring for honeybees and the honeybee industry are all things she's learned about through her SAE. After graduation, Luther wants to study horticulture in college.