Welcome to the Nebraska FFA Foundation website!
The Nebraska FFA Foundation exists to enhance quality education/FFA programs in order to achieve excellence in leadership development, curriculum innovation and scholastic advancement of students. With your help we can make a difference. Our full website furthers our mission by providing ways for you to learn more and get involved. Thanks for visiting. For more information, contact us or visit our full website.
Students at Palmer Plan for Their New Heifer Project
Rebecca Wulf on 11/16/2022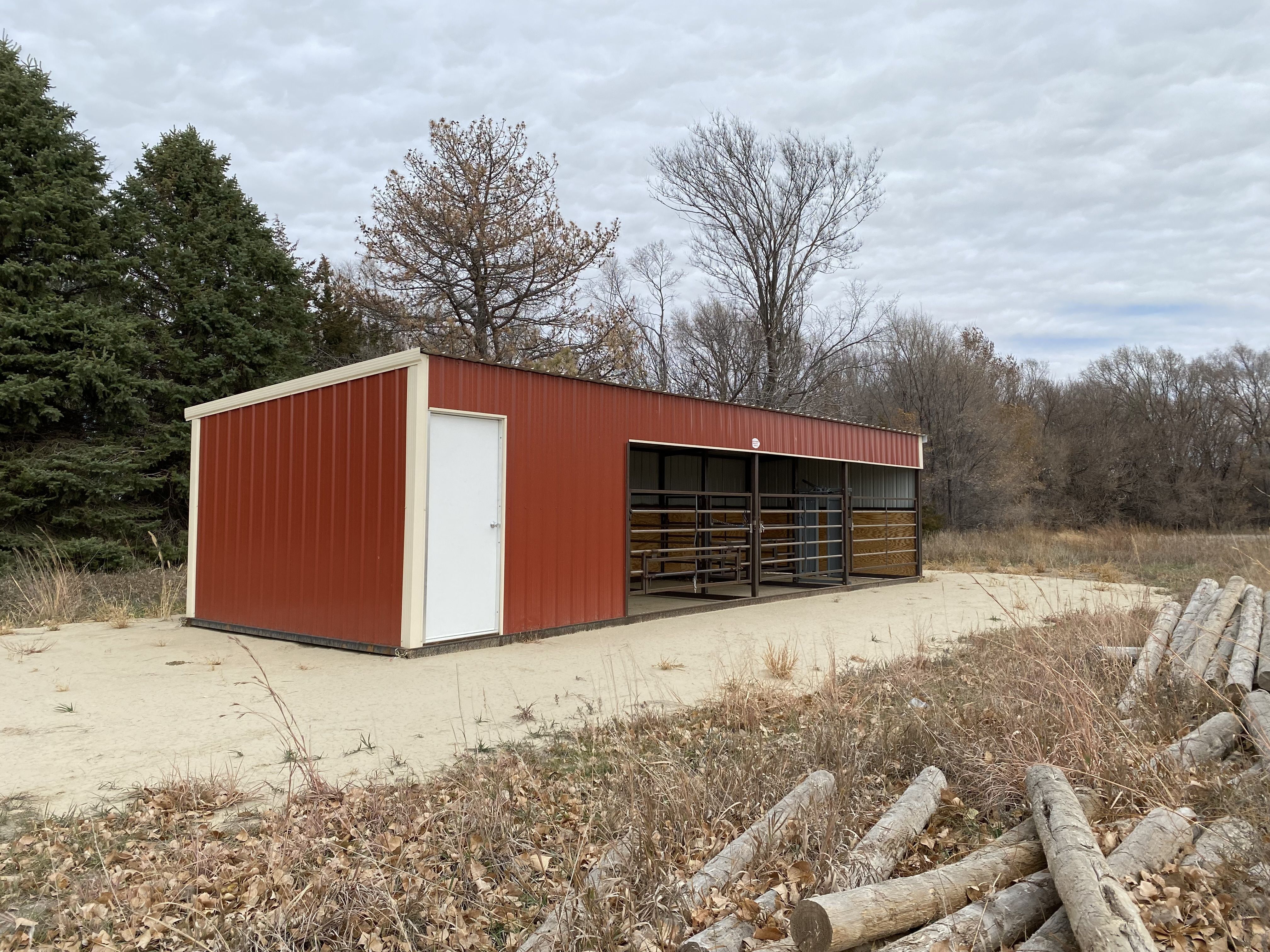 In an effort to provide more hands-on learning opportunities for students, the Palmer agricultural education program is starting their own animal lab. With their "Heifer Project,"  funded through the Nebraska FFA Foundation's Local Chapter Grant, they plan to bring the "Farm to Plate" concept to real life.
Within the last couple of months, they have received their livestock shed and worked to purchase fencing materials. Students have learned an array of things from this project as they are fully in charge of it. First, they learned that things like this don't happen overnight. Instead, it takes a lot of thought and consideration before purchasing materials like the shed, fencing, and a heifer or semen to artificially inseminate the heifer. Additionally, they have learned how to search and price items, purchase the necessary supplies, and build the fencing for the heifer. They plan to purchase a single breeding heifer in the spring with hopes to calve the following year. Once the project is in full swing, students will learn how to AI, name the anatomy, use tags for identification, and properly feed and care for the heifer. 
This project is a perfect opportunity to promote being a veterinarian or vet technician, as they will use the local vet to artificially inseminate their heifer. It also has the potential to spark more interest in other animal science careers such as being a nutritionist/feed store owner, fencing outfitter, and much more. 
While this is a long process, the Palmer agriculture education students are looking forward to witnessing the end result.