Welcome to the Nebraska FFA Foundation website!
The Nebraska FFA Foundation exists to enhance quality education/FFA programs in order to achieve excellence in leadership development, curriculum innovation and scholastic advancement of students. With your help we can make a difference. Our full website furthers our mission by providing ways for you to learn more and get involved. Thanks for visiting. For more information, contact us or visit our full website.
Frontier Cooperative Donates to Local FFA Chapter Grants
Posted by Victoria Broders on 11/21/2022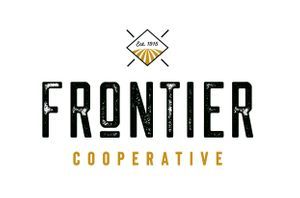 Frontier Cooperative has donated to the Nebraska FFA Foundation to directly support local FFA chapter needs. Six FFA chapters received a grant to enhance their FFA chapter or classroom. 
2022 Frontier Cooperative Grant Recipients:
Johnson County Central, Farm Equipment Detailing Business
Palmer, Grow Tower
Johnson Brock, Chicken Coop
Weeping Water, New Program Start-Up Lab Supplies for New Curriculum
East Butler, Raised Bed Cut Floral Production
Mead, Welding Manifold System
Frontier Cooperative Chief Executive Officer, Jeremy Wilhelm said, "We are proud to support these chapters and the young men and women who have an interest in agriculture. It is a small way that we can give back to the communities that support Frontier Cooperative and a way to support the future of agriculture."
"The Nebraska FFA Foundation financially supports growing leaders, building communities and creating career connections with Frontier Cooperatives help to area FFA programs to achieve that FFA vision. Thank you Frontier Cooperative for helping provide resources to the chapters in your area," said Stacey Agnew, Nebraska FFA Foundation Executive Director.