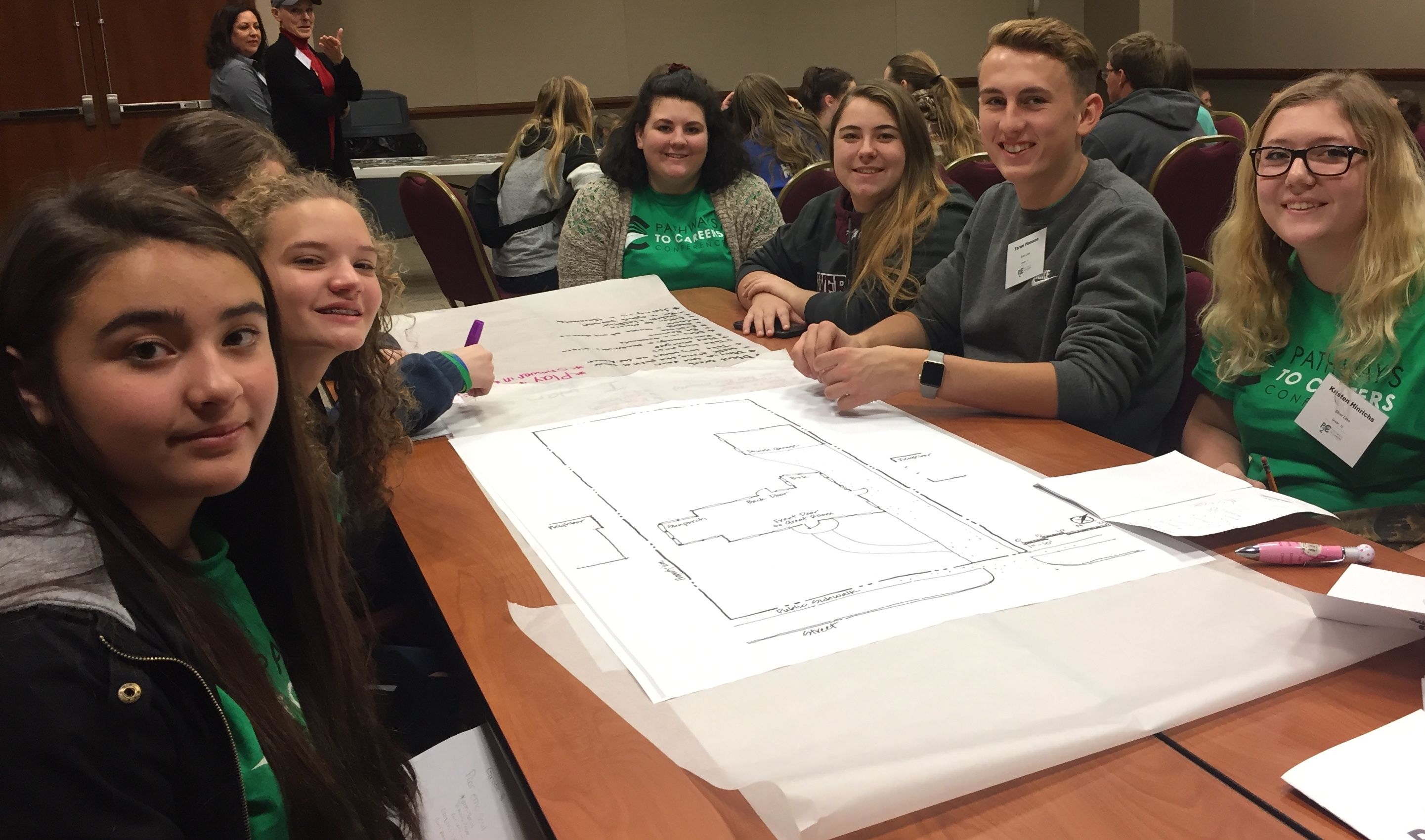 Pathways to Careers Conference (P2C) gave FFA members ideas of possible career choices in agribusiness systems, animal systems, environmental service systems, natural resource systems, plant systems and power, structural and technical systems.
P2Ç was held November 3 and 4 at the Nebraska State Fair Grounds in Grand Island. The conference is held for students to participate in several workshops with industry representatives who provide networking opportunities and development of technical skills within the career paths of agriculture, food and natural resources.
Elk Creek FFA member, Wyatt Hubard, learned about grain and livestock marketing and how to plan an agricultural education lesson plan.
"This has really shown me a different view of agriculture areas that I really haven't thought about," said Hubard.
Ogallala and Alliance FFA members were able to learn about food systems and social media in agriculture. Ricarda Mhart, Alliance FFA member and exchange student, didn't know what FFA was when she came to Nebraska, but she decided to join to see what it had to offer. She's very glad that she decided to join FFA.
"I love to see the differences," said Mhart when talking about agriculture in Nebraska versus Switzerland.
Pathways to Careers Conference was a great learning experience for FFA members to learn about career options they might not have ever considered.