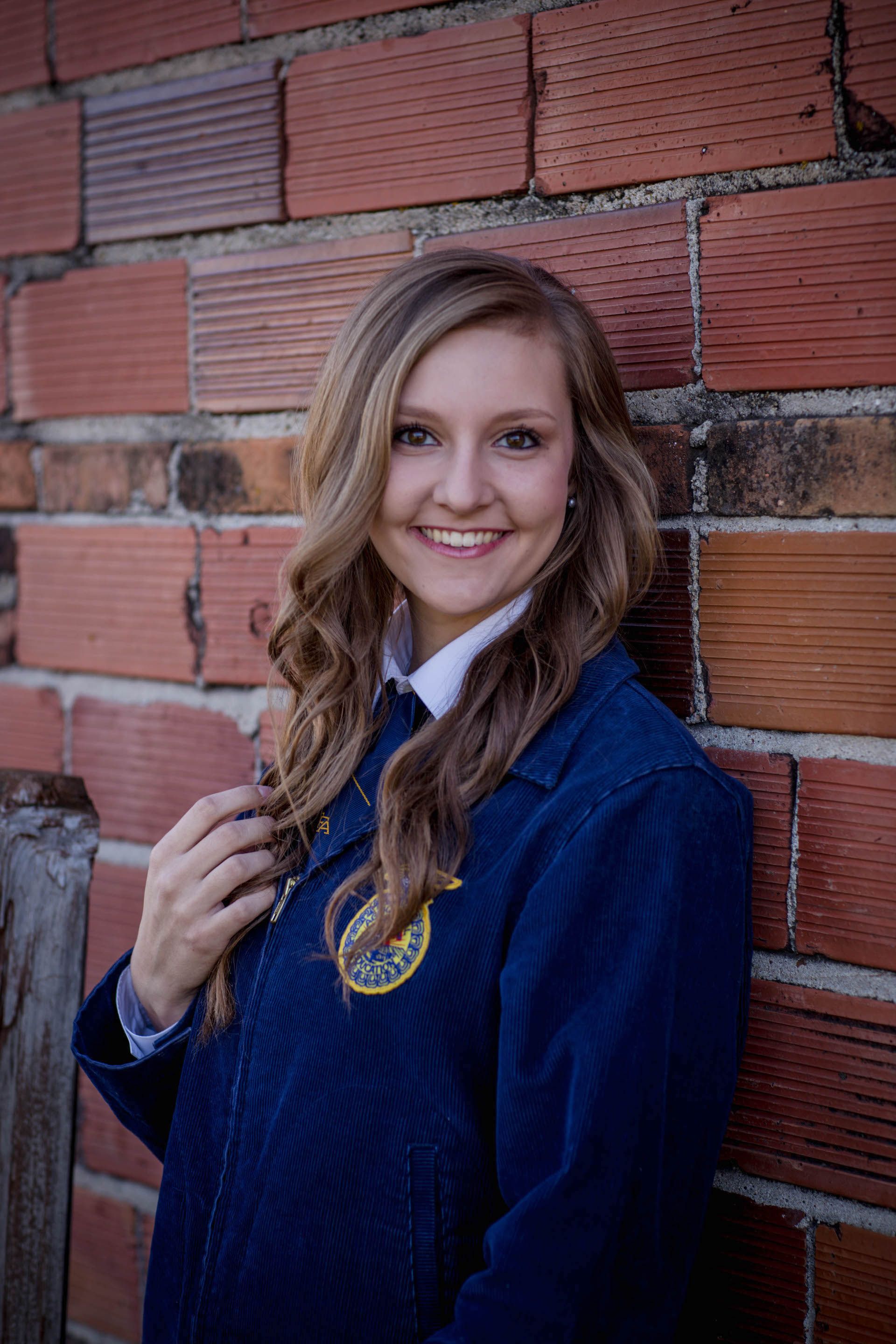 Kelli is the fourth officer in our series to showcase the Nebraska State FFA Officers.
Kelli is from Spencer and was part of the Boyd County FFA Chapter. She is attending UNL majoring in Agricultural Communications with a minor in Entrepreneurship and Leadership. Kelli is active in the Engler Entrepreneurship Program, Collegiate Farm Bureau and Agriculture Communicators of Tomorrow. She decided she wanted to try to be a state officer her senior year of high school when she helped a junior high member with a speech. After interacting with that member she knew that she wanted to serve the organization that she loves. She wanted to give back to the members, supporters and leaders that have given her so many great opportunities.
Her Supervised Agricultural Experience (SAE) includes a grain production entrepreneurship project where she rents land from her grandpa and rotates the land between corn and soybeans, a beef production placement where she helps with her family's ranch and grain production placement where she works on her family's farm with crop production.
Like many of the other state officers, Kelli has enjoyed the Business and Industry visits. She said, "I always knew this organization had great supporters that care about the members, but to truly meet those supporters and interact with them was a true blessing."