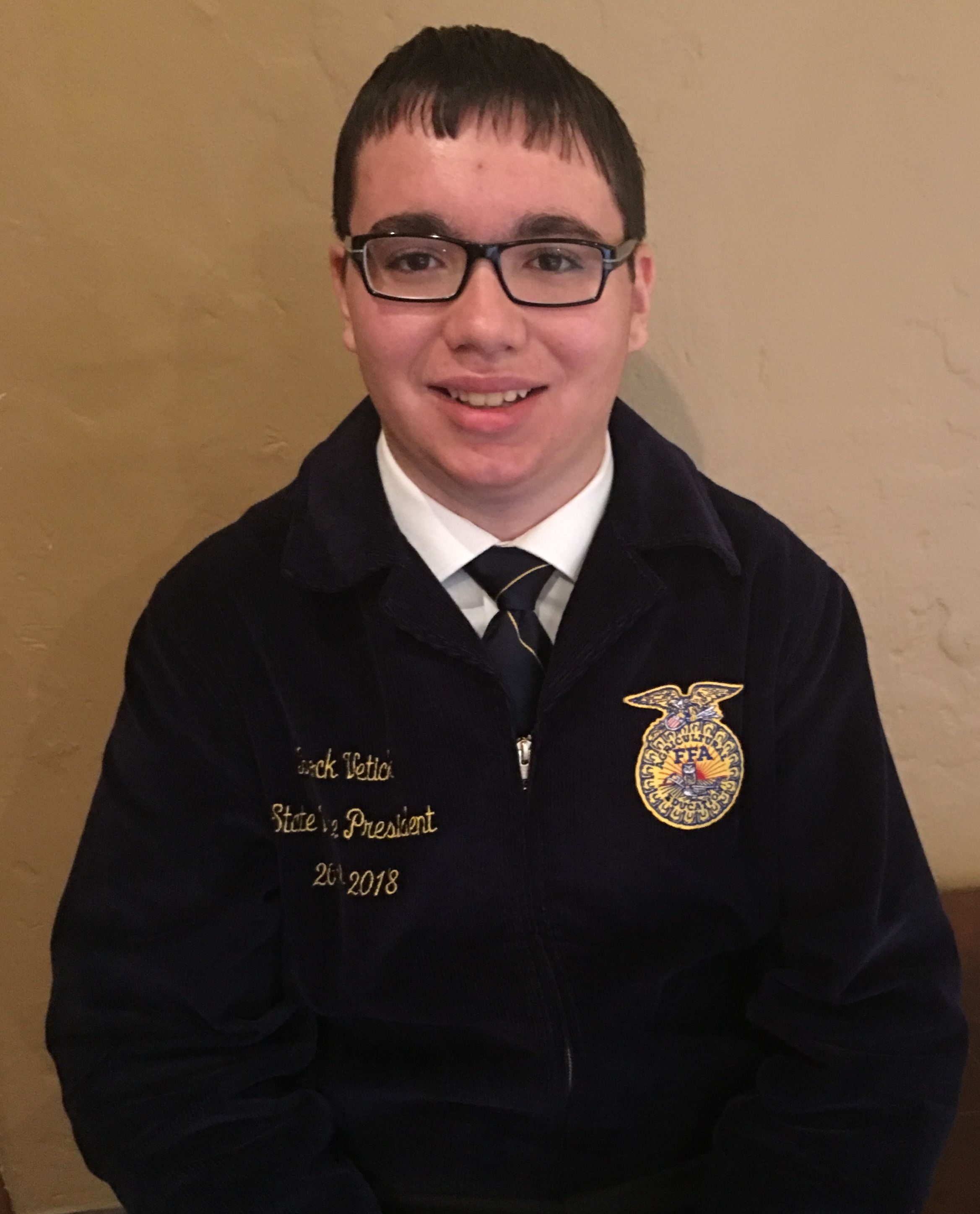 Brock Vetick is the last officer in our blog series. He is one of Nebraska's State FFA Vice Presidents.
Brock is from Lyons and was part of the Lyons-Decatur Northeast FFA Chapter. He now is at the University of Nebraska- Lincoln majoring in Plant Biology with minors in Computational Biology and Bioinformatics. Brock hopes to work as a genetic engineer and also specialize in utilizing soil microbes, all in an effort to improve food security and end world hunger.
His Supervised Agricultural Experiences (SAE) include working with his dad with their family construction business by helping do everything from pouring concrete to helping in the office and plant science research. He said, "Starting as a freshman in the Agriscience Fair, my interest and passion for research has grown tremendously. I completed a research project each year of high school and continue to conduct research by working with a professor at the UNL Center for Plant Science Innovation."
His favorite part as a state officer has been business and industry visits across the state visiting with sponsors and donors. Brock said, "Before this I had no idea how much support exists for FFA. I am beyond excited to take what I have gained from these experiences and then share them with members as I travel the state to conduct chapter visits."
Brock feels truly blessed to have been chosen to serve Nebraska FFA members for an entire year. He has enjoyed every moment and looks forward to what is yet to come.