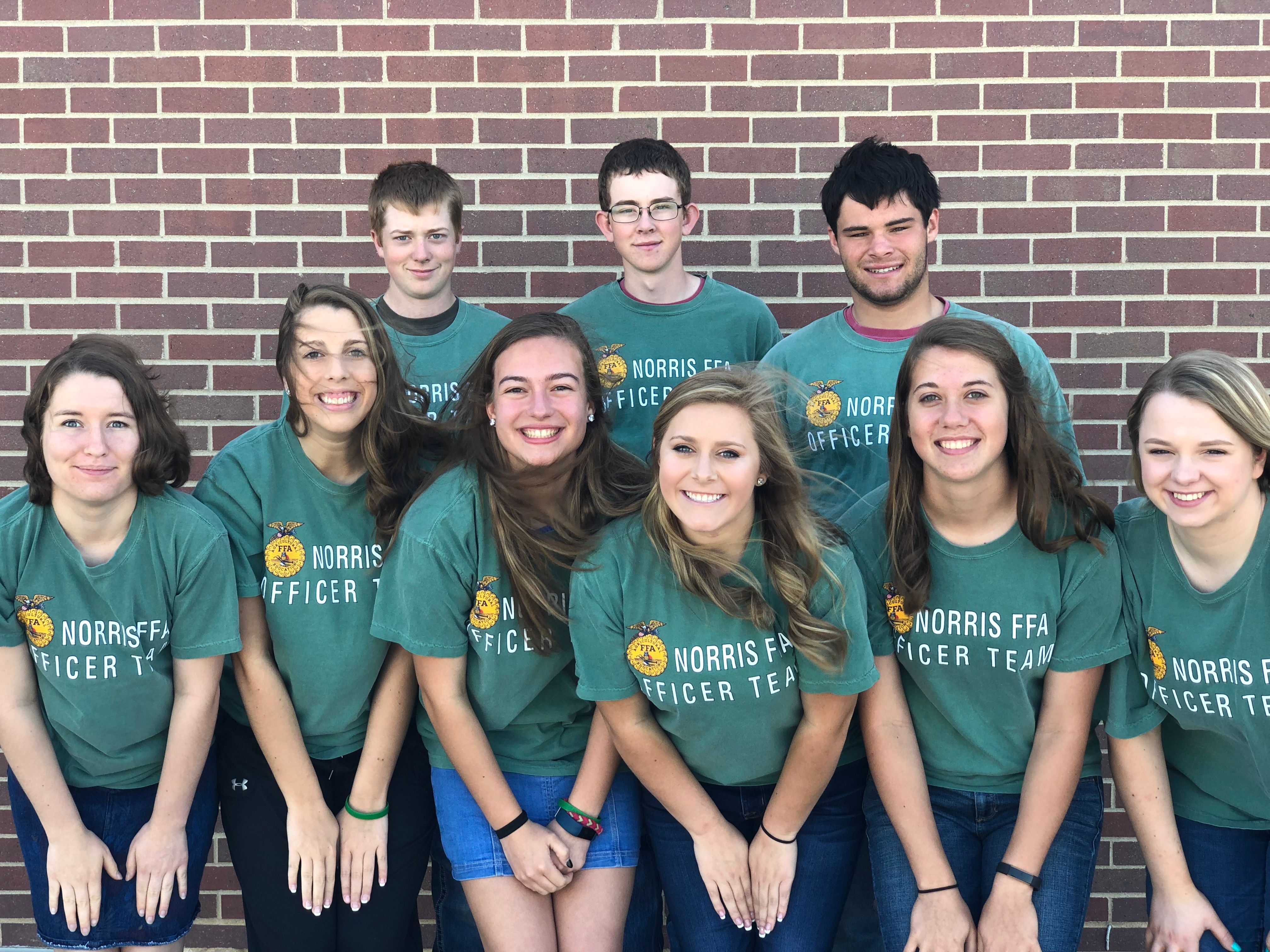 School is out for the summer, but that doesn't mean that FFA stops. During the summer, many activities happen within FFA chapters from Supervised Agricultural Experiences (SAE) visits and work, Chapter Officer Leadership Training (COLT), community service, county fairs and the list goes on and on.
The Norris FFA officers already started off their summer break by attending COLT, which is a two- or three-day leadership training for officers to attend. While at COLT the officers practice and learn skills to serve as effective chapter officers to set goals for their year of service, and implement a plan to positively impact their school and community. The Nebraska FFA State Officers facilitate the learning process and team development.
Norris FFA also keeps busy during the summer because they have a greenhouse and farm to manage all year long. During the summer, a student intern takes care of the houseplants left in the greenhouse. The farm across from their school is managed by members to check the progress of the test plot, mow the ditches and put up appropriate variety signage.
Kristyn Jones, along with Colin Kubik, both Norris FFA Advisors, visit their FFA members throughout the summer to see their SAE projects. Kristyn said, "It's always exciting to meet members outside of the classroom doing what they love. These SAE visits also give us the opportunities to talk about member goals and expectations." Kristyn and Colin keep busy throughout the summer by also attending workshops and conferences for agricultural teachers.
The chapter has many more activities planned over their summer break. They have planned to host a fun day at Mahoney State Park, have a float for the Hickman Hayday Parade, grow pink pumpkins to be sold for breast cancer research, county fairs, horse and dairy judging and a lake day. Some members in the chapter will also attend Washington Leadership Conference (WLC) in Washington D.C. over the summer. Those members will have the chance to attend leadership workshops and visit the nation's monuments and museums.
The Norris FFA chapter is one example from the 185 chapters across Nebraska that keep up the excellent work over the summer to better their communities and themselves.