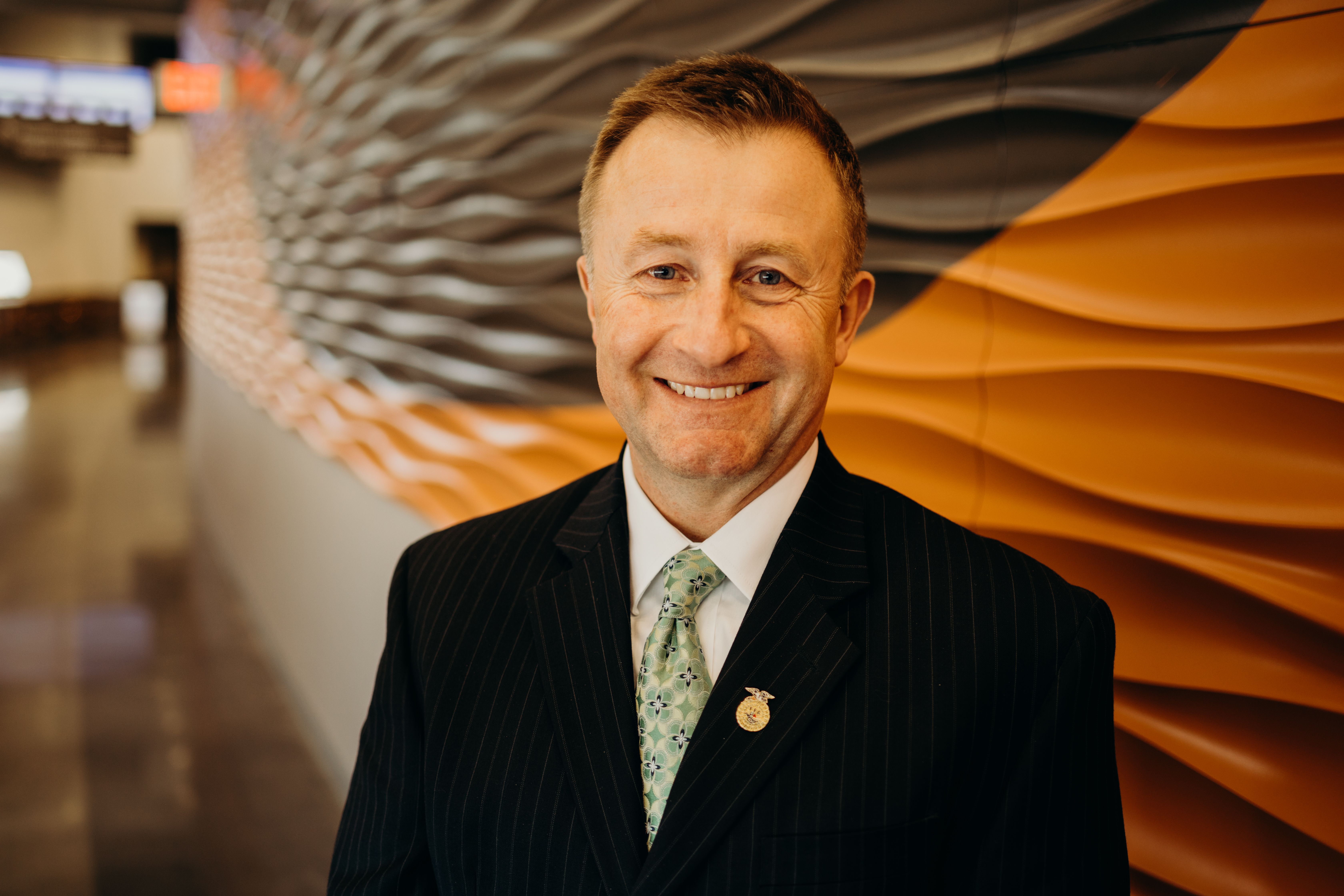 Shane Belohrad is a current Nebraska FFA Foundation Board Member, and former member of the Leigh FFA chapter. After graduating from UNL as an ag business major, Shane worked for the Nebraska Cattlemen's Association for five years before going into insurance. He is now currently employed with Gallagher Grace/Mayer.
Shane partially credits his involvement with the FFA Foundation today to his great FFA instructor and program in high school. Growing up on a farm and ranch his interest toward FFA peaked early in his lifetime. He was influenced by many of his friends who were in FFA to join the organization. Shane also added that his FFA instructor knew just how to push his competitive buttons which kept him wanting more in the various skills and competitions he competed in. This helped lead him to be a Nebraska State FFA Officer and meet what he says to be some of his best friends through his experiences.
FFA gave Shane the comfort to talk in front of large groups of people and grow his interest in other areas of agriculture that he didn't grow up around. He says, "Even though I didn't make my way back to the family farm and ranch operation, I knew there was a place for me in agriculture and that was in the ag services business and risk management via insurance." Shane also added that the skills he exercised during extemporaneous speaking and parliamentary procedure still help him today in his current occupation.
Serving on the FFA Foundation board constantly keeps Shane involved with the FFA organization. He says he takes great pleasure in assisting and helping anyone involved with the organization meet their goals and have success in the future. Shane added, "The organization has provided a lot for me like confidence and understanding and the desire to succeed and I feel like I owe it back."
Since being an FFA member himself Shane says that he is always in awe of the energy and enthusiasm of young members whenever he comes in contact with them. He says it gives him great confidence in the future of the organization and the students in it. When asked what his favorite memory was from FFA, Shane thought back to his time serving as a state officer for Nebraska. He says the time spent with his eight other teammates shaped him into the person he is today.