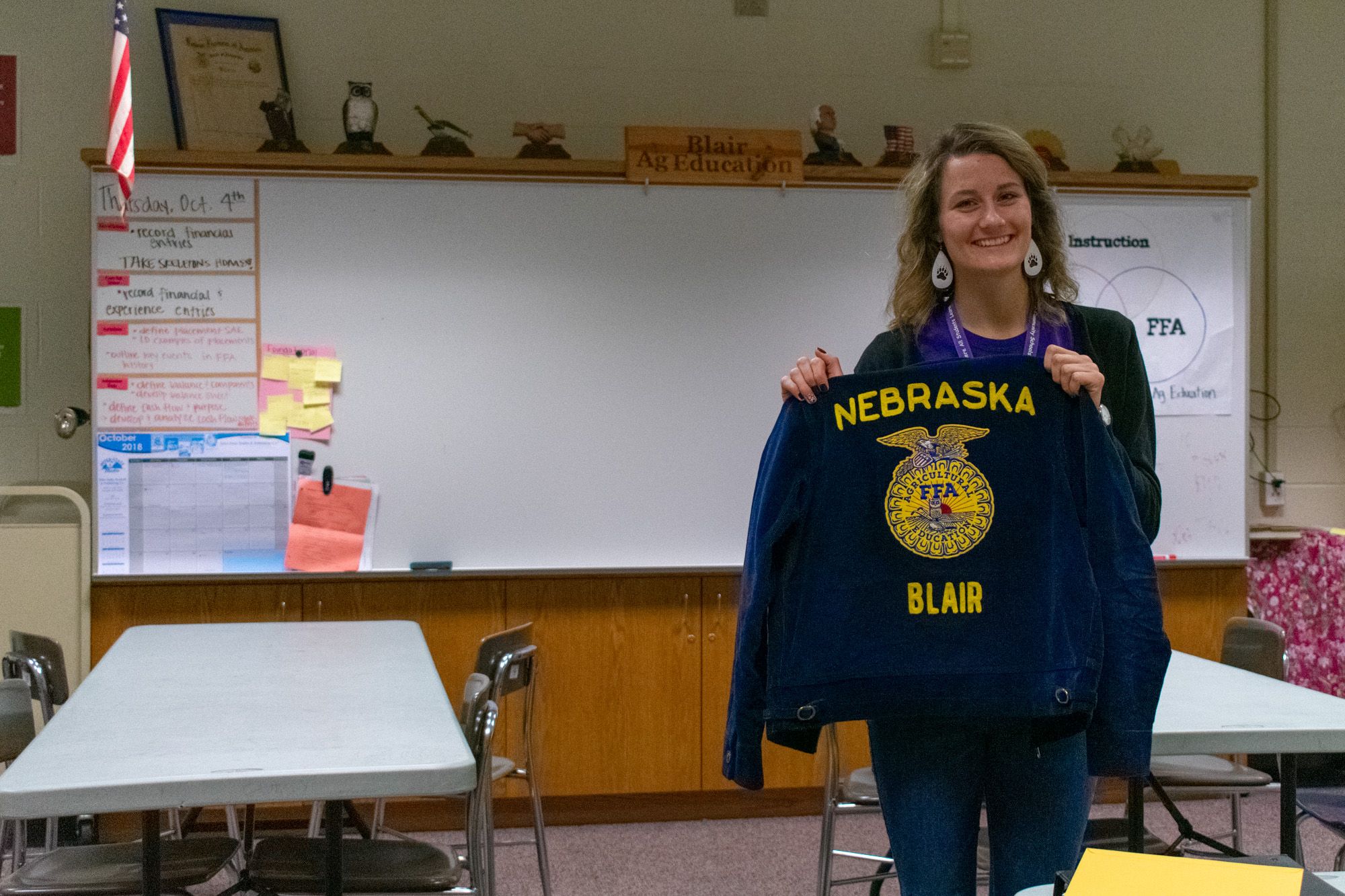 Morgan Kowalewski's path from FFA member to FFA state officer to FFA advisor. 
Morgan is currently the Blair FFA Advisor, but reflecting back on her times as a Gothenburg FFA member brings back many fond memories. She said, "I enjoyed traveling to National FFA Convention [as a member] because I remember coming back so excited and proud of the organization. Washington Leadership Conference (WLC) was also a top experience because it helped facilitate a spark of an idea that turned into a project that helped my community."
Morgan was selected as a Nebraska FFA State Officer in 2013-14. During her time as a state officer she discovered her passion for agricultural education and ultimately graduated with a degree in agricultural education and animal science. As a state officer, she was able to learn many skills that she can use in her classroom now because as a state officer she went on chapter visits that allowed her to teach to many different classrooms about agriculture and FFA for a day. Morgan said, "I valued the opportunity to get to know Nebraska FFA students and educators." 
She also mentioned that another favorite experience was visiting with Nebraska FFA supporters because she was able to witness firsthand the passion the individuals had for agricultural education and FFA in Nebraska.
Now in her first year in the role of Blair's FFA advisor and agriculture teacher, she said her favorite part is seeing how all of the students' hard work pays off in successes in both big and small ways. She added, "Another great part is the family that is in Nebraska FFA. Everyone wants you and your program to succeed and will go out of their way to help. It's a blessing to be a part of the Nebraska agricultural education and Nebraska FFA community."