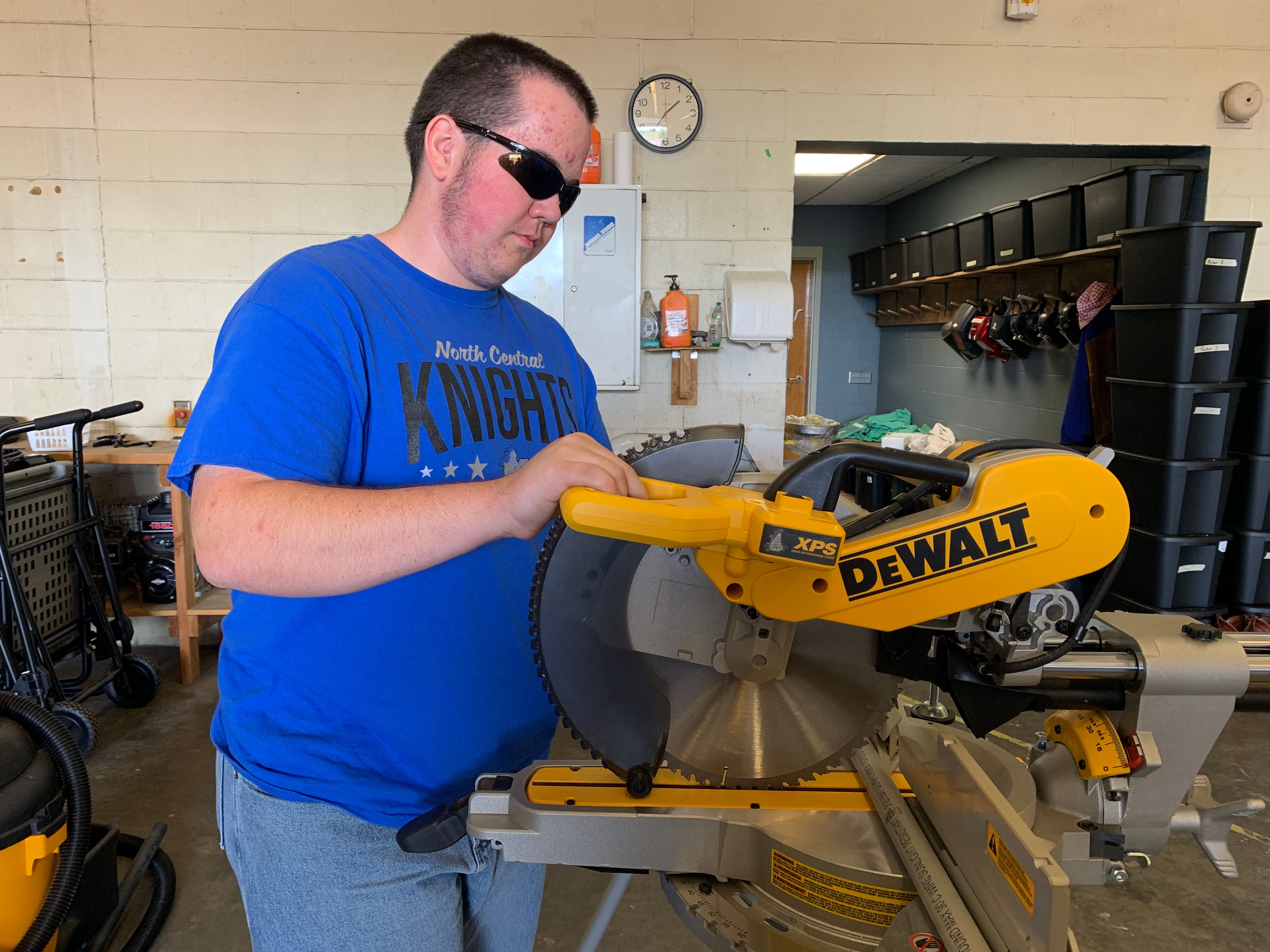 Rock County was selected as one of the 2019 Nebraska FFA Foundation Local Chapter Grant recipients for their shop improvement project.
In January 2019, the Rock County school board approved adding a second agriculture teaching position to their agriculture education program. Adding a second teacher to their agriculture program would allow the school to expand their power, structure and technical systems pathway (PSTS). However, with the expansions of learning possibilities, they found themselves lacking with limited resources and outdated shop equipment.
Ann Dvorak, one of the agriculture teachers at Rock County said, "The equipment in the shop was extremely outdated and unsafe. In order to safely teach courses in PSTS, much of the old equipment needed updated. Further, the update has allowed us to expose students to the latest technologies that are being used in industry."
This Local Chapter Grant allowed Rock County to expand from a nine student welding class in the previous year, to 24 welding students as well as 12 students in PSTS. With an additional teacher and updated shop equipment, they were able to begin teaching small engines, electricity and building construction on top of their welding classes.
The addition of the new PSTS equipment allows students who might not excel in other classes to find a place for them to do more hands on learning. One student at Rock County said that he has never felt good at anything in school, but in the shop, he feels like an expert.
Rock County was one of 13 Nebraska FFA chapters or FFA members selected to receive a Nebraska FFA Foundation Local Chapter Grant. $65,000 was awarded in grants in 2019. This was the programs third year with the funds provided by the Nebraska FFA Foundation and its general fund donors. Applications for the 2020 Local Chapter Grant are open now until June 30, 2020