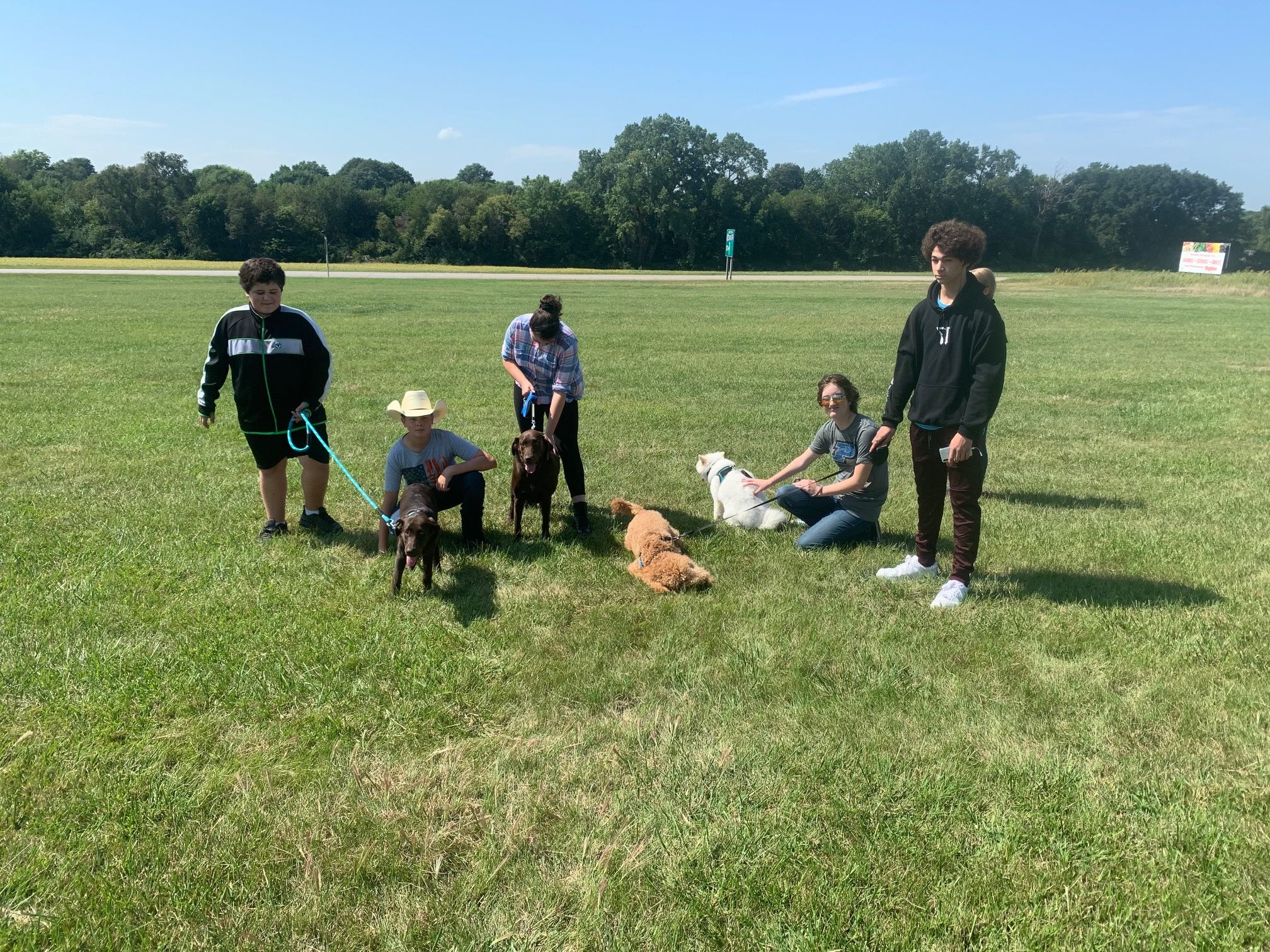 Students in the Plattsmouth agriculture education program had the opportunity to learn about entrepreneurship through starting a doggy daycare business at their school through the Launch! program. The Launch! program has helped assist their doggy daycare business by getting them started financially, as well as offering them guidance along the way. The program continues to give them guidance as they grow their business and keep improving throughout the year.
After learning about similar school based enterprises at a conference, the Plattsmouth agriculture teacher, Nicole Mowry brought the idea back to her students. Mowry said, "We brought the idea back to the students and they loved the idea and wanted to start it right then and there.  Then when I saw the email about Launch, it was the perfect support to get the business up and running."
Each morning school staff members bring their dogs in, where students are there to help get the dogs in the kennels. Plattsmouth runs on block scheduling so before each class period students spend 10 minutes walking the dogs. If the dog owners pay a monthly membership, their dog gets two baths a month, which the companion animal class is responsible for.
Plattsmouth is working toward growing their business. They currently have two dogs on the waiting list to get into their doggy daycare. They are waiting on more kennels to arrive so that they have room to hold more dogs at one time.
Every student involved with the doggy daycare has had the chance to learn responsibility through caring for the dog at their doggy daycare, especially if they don't have a pet at home. For some students, working with the dogs has been great for their emotional health as well as their day is instantly brighter when they get to socialize with the dogs.
The companion animal class at Plattsmouth gets to spend the most time with the dogs. Later in the semester, they were planning to be using the dogs for even more hands on learning. They will get the chance to learn to groom, train, properly restrain, breed characteristics and take vitals.