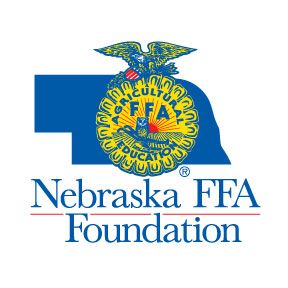 Three years ago the Bayard agriculture program bought an aquaponics system, hoping that someday they would get to upgrade to a greenhouse. After some time, and finding different community members and businesses that were willing to donate, they were able to make the dream of having a greenhouse a reality. The Local Chapter Grant Program helped provide all the building materials needed to construct the greenhouse. 
The greenhouse allows students to apply what they have been learning in the classroom, to a real life application in the greenhouse. Leah Albro, the Sentinel of the Bayard FFA Chapter said, "The grant has benefited us because we now have the ability to learn hands-on, about the greenhouse and all of the various plants we are going to grow.  Sustainability is on the rise in the agriculture industry and now we have the opportunity to participate in it and learn about it, which is really exciting." 
Students at Bayard were eager to start working in the greenhouse. This greenhouse is not only a great asset to the students, but the community as well because it is the only greenhouse in the community. The biggest project the greenhouse will be used for is growing flowers to be sold in the community in the spring. In the future, they also hope to start growing fresh produce for the school cafeteria as well.
Without the help from the Local Chapter Grant Program, it would have been difficult for Bayard to find all the funds for their greenhouse. Through help from the Nebraska FFA Foundation and community support, they were able to fulfill their dreams of upgrading from an aquaponics system to a full greenhouse.
Bayard was one of 13 Nebraska FFA chapters or FFA members selected to receive a Nebraska FFA Foundation Local Chapter Grant. $65,000 was awarded in grants in 2019. This was the program's third year with the funds provided by the Nebraska FFA Foundation and its general fund donors. Applications for the 2020 Local Chapter Grant are open now until June 30, 2020.