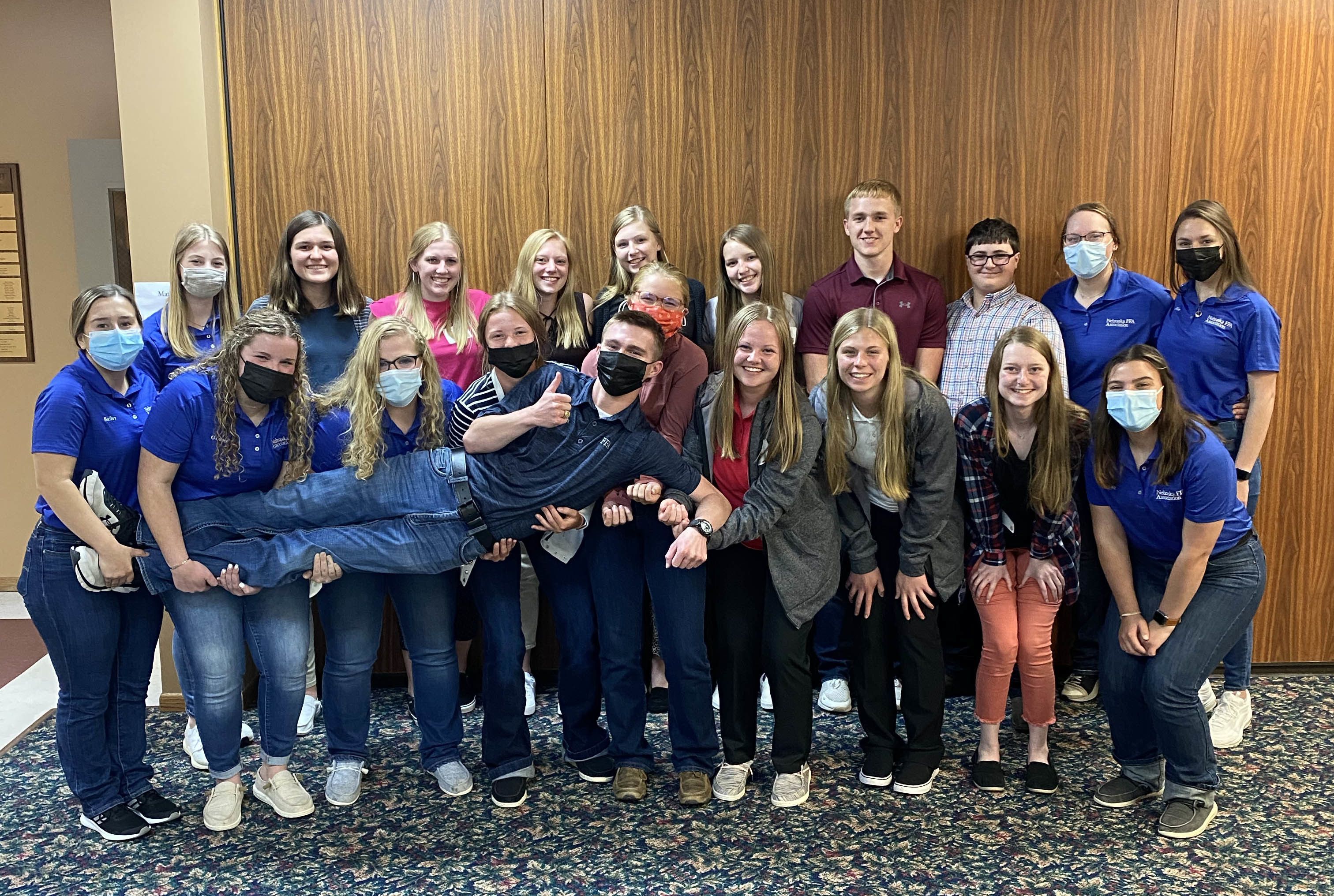 The Nebraska FFA Association hosted the annual Chapter Officer Leadership Training, better known as COLT, from May 17-June 1. The conference, which is typically two to three days, was condensed to one day, but a refreshing opportunity for Nebraska FFA members.
COLT's purpose is to provide planning, individual skill and team building and engage students locally. It is an important opportunity for chapters to plan for the upcoming year. It also introduces students to necessary skills such as problem solving, critical thinking and communication. They also learn skills required to be an effective team member.
Ellie Wanek, State President, said "being at COLT felt amazing. The interactions that all of the state officers got to have with our members were so beneficial for everyone involved. We got to sit with members at our breaks and chat about their chapters and themselves. As a team, we were able to call our students by name at the end of the day and felt sad when they all had to leave."
She also said the confidence levels of FFA members clearly grew throughout their day together. "Even members who had held office before in their chapters were pretty timid at the beginning of our days together, but as soon as we started going through our lessons, making connections, and telling stories, everyone seemed to open a new door where they were eager to be chapter leaders. The confidence shift from the morning to the evening during each day of COLT was insane!"