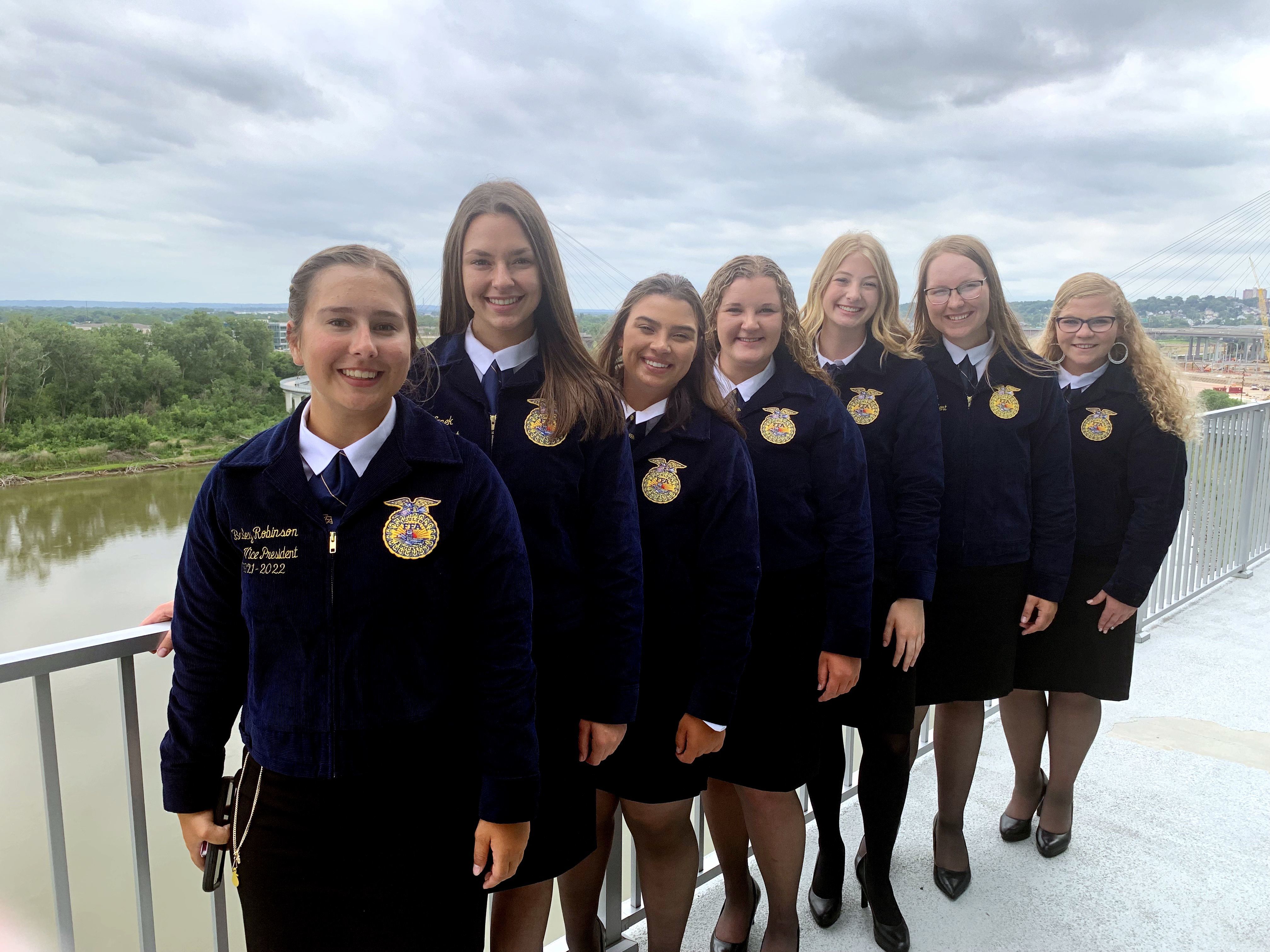 The foundation staff and state officers were able to venture through Nebraska speaking with sponsors and donors in Nebraska in-person for business and donor visits and tours. 
The Nebraska FFA State Officer Team started out with visits together on Monday, June 21 and then was split into two groups until the last day, Thursday, June 24. The officers were able to learn about coops, banks, construction, animals, plant research and more. They met with premier sponsors: Aurora Cooperative, Pioneer, CVA, Farm Credit Services of America and Rural Radio Network. 
Nebraska FFA State President, Ellie Wanek, said, "During business and industry visits, my team and I learned so much about Nebraska agriculture and all of the career pathways that this field offers. We met amazing people that invest into our FFA members and chapters- this showed us the generosity, support and love that people all around the state have for our organization. The week was full of growth, discovery and excitement all throughout our team!"
You can see all of the pictures from the visits last week on our Facebook and Twitter. 
We look forward to more visits in the fall and winter with the state officers!