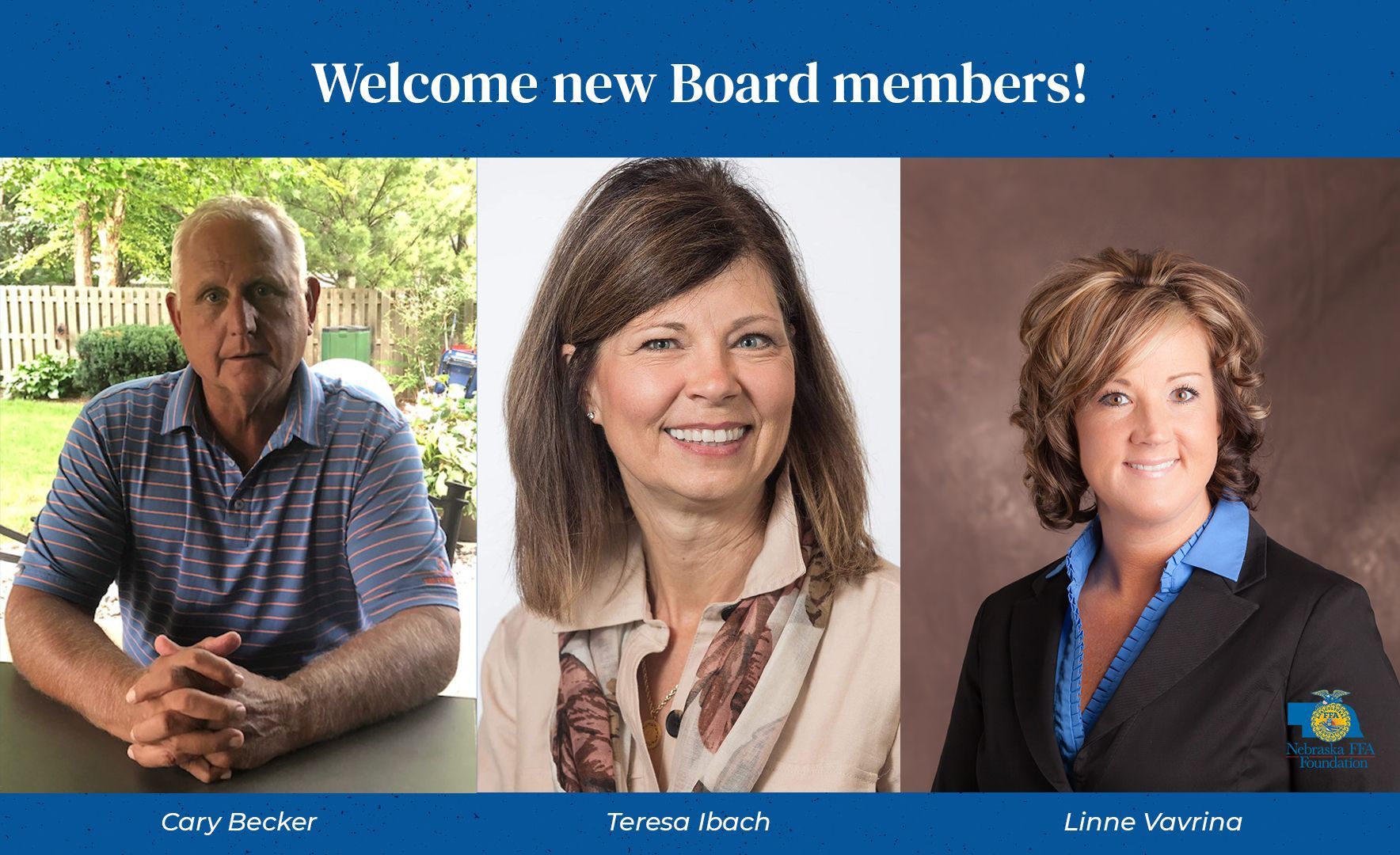 The Nebraska FFA Foundation is excited to welcome three new Board members. Cary Becker, Teresa Ibach and Linne Vavrina join the Board this month.
Cary Becker grew up on a farm near Hartington. He is very passionate about agriculture and agriculture education and currently works for Animal Health International. He and his wife Barb live in Omaha.
Teresa Ibach and her husband Greg farm near Sumner. Their children were very involved in agriculture education. Teresa is passionate about the opportunities agriculture provides to young people.
Linne Vavrina grew up in Prague and is a former member of the Prague FFA chapter. She works for Frontier Cooperative as Marketing Director. She loves connecting with chapters at hte local level. She is excited about learning new ways to support Nebraska FFA.
To view the entire Board of Directors listing, click here.