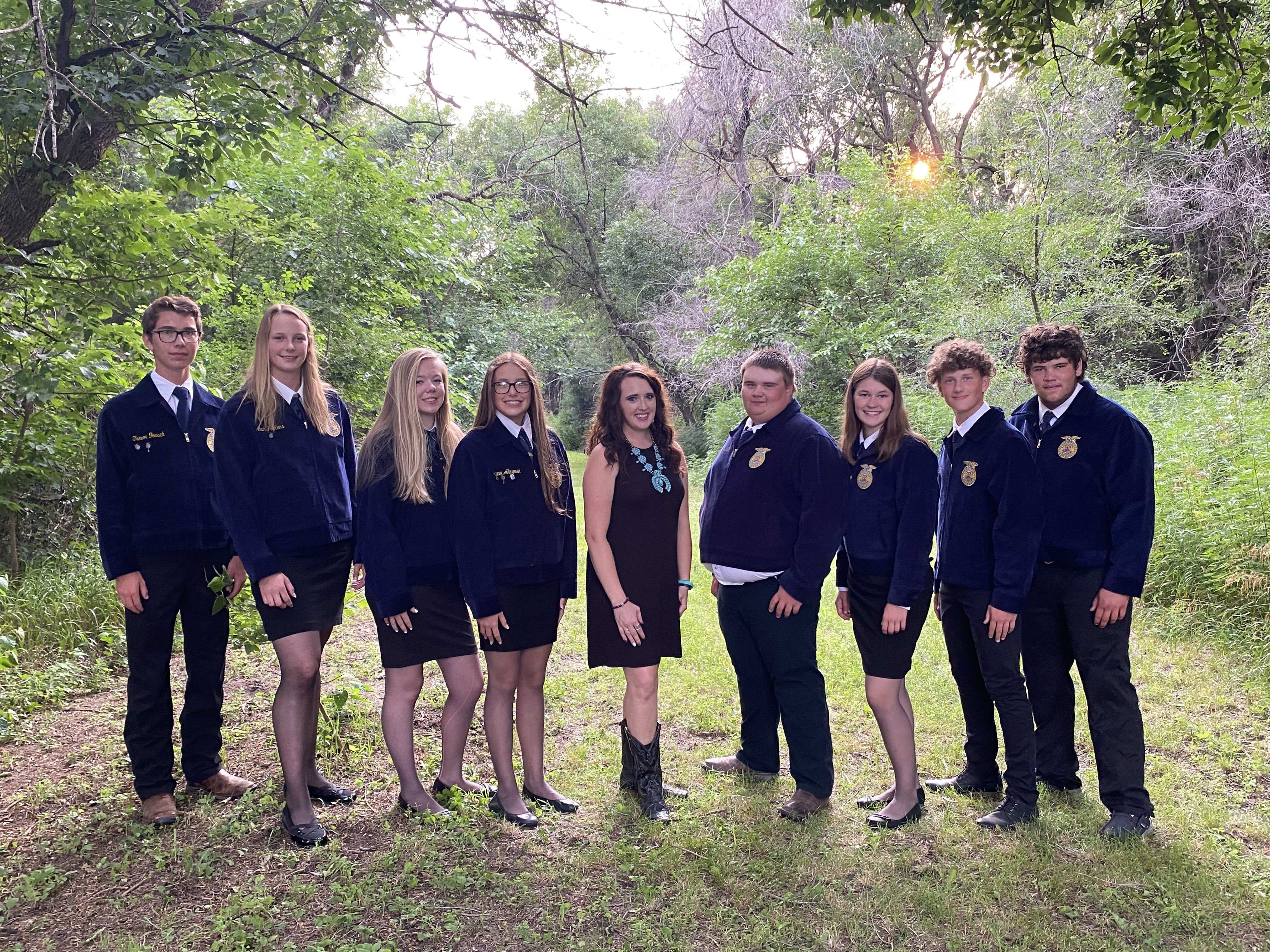 Growing up, Katie Nolles knew she wanted to work in agriculture but she thought she'd end up in agricultural journalism. She changed her mind when she was a junior in high school. Her mom, a former agriculture teacher became the long-term sub for her own agriculture teacher. Seeing everything her mom poured into students who were only in her care for a few months inspired Nolles. She recalls getting to help her mom as a teaching assistant.
"I fell in love with seeing the lightbulb go off with students, and helping them believe in themselves," Nolles said.
 
Just as Nolles wants to invest her time in helping her students believe in themselves, the Nebraska FFA Foundation is working to do the same for agriculture educators. The Foundation invests in teachers and their students by providing funding for professional development opportunities like Curriculum for Agricultural Science Education (CASE) institutes.  These two-week trainings provide educators with a very robust, impactful and easy-to-implement curriculum that connects science and technology to agriculture education. The CASE institute typically costs anywhere from $2,500 to $3,000 each time.
After experiencing and assisting her mom in teaching, Nolles knew early on that curriculum mattered and she wanted to be prepared. While in college, she heard about the Foundation paying for pre-service teachers to attend a CASE institute for free and decided to take advantage.
"Thanks to the generous partnership of the Nebraska FFA Foundation, I obtained my first CASE certification as a student teacher," explained Nolles. "As a first-year teacher, it was so helpful to already have curriculum that I knew was solid for one of my classes. As I continue to obtain more CASE certifications, I continue to appreciate having quality curriculum for my students. The CASE curriculum has allowed me to see my students' lightbulbs go off because of the inquiry-based and problem-solving nature that it has."
Nolles has been certified in three areas of CASE curriculum: Principles of Ag Science- Animal, Natural Resources and Ecology and Ag Business Foundations.
*This article was originally featured in the 2020-21 Annual Report. To view the full, online report, click here.*