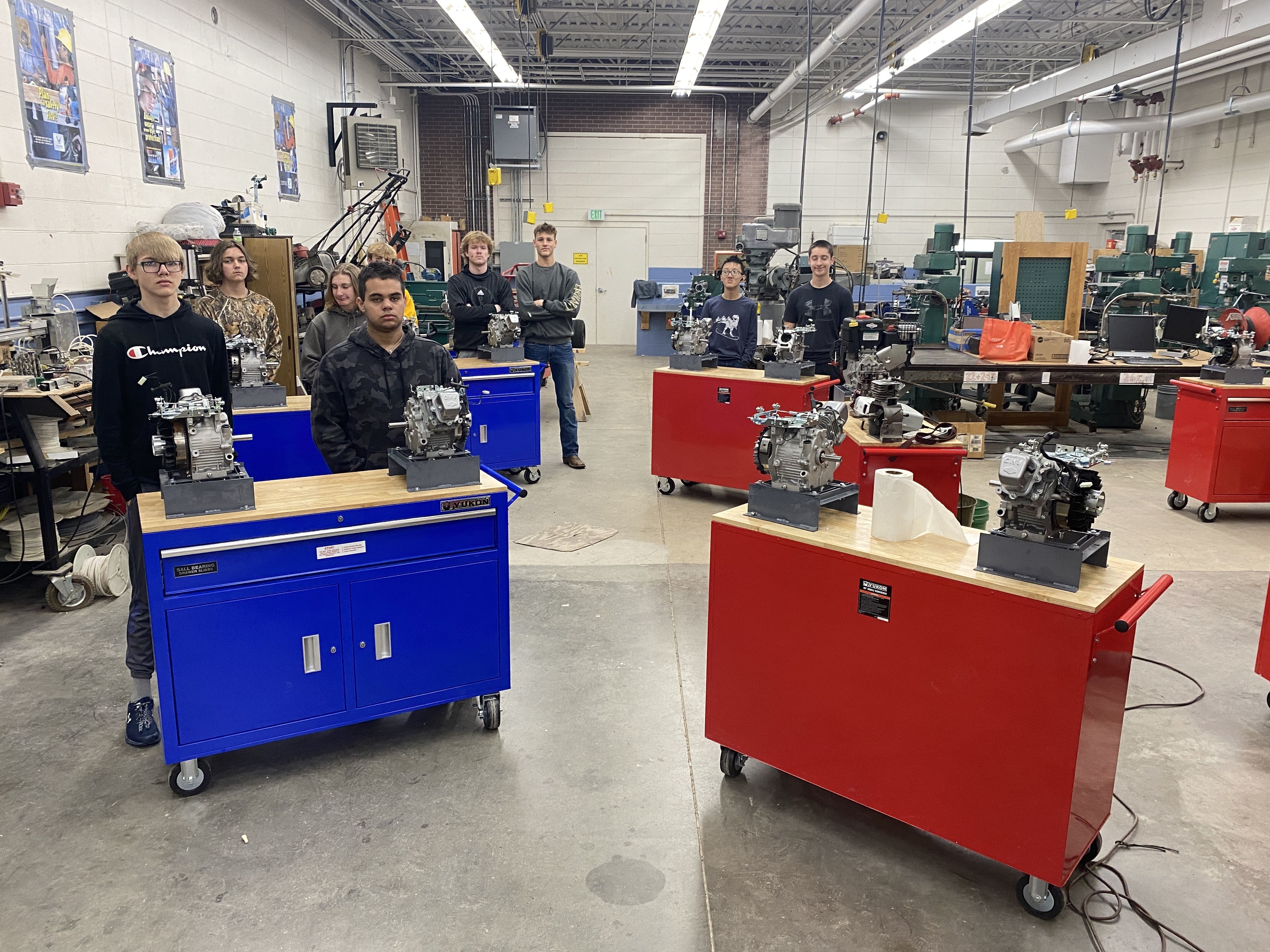 Imagine you're in your sixth year of teaching agriculture education at your high school. You're taking on teaching a small engines class. You've got a variety of old engines leftover from the previous teacher. Many of those engines are missing parts. Those parts are now unavailable to replace because the engines are old. All are different models. And your class of 16 students has to share tools, making it very difficult to keep your students on task.
This was the position that agriculture teacher Colin Kubik was in when he took on teaching a small engines class at Norris High School last school year. He's been teaching there for six years and teaching high school agriculture even longer than that.
With the help of several entities, including the Nebraska FFA Foundation, Kubik is now able to provide an engine and set of tools to each student in his small engines class.
"The difference for me is to be able to teach to all students the same thing on the same engines," he says. "The classroom management is much easier as we are all doing the same thing each day."
Kubik gets variety of student abilities in this class - from those that are very mechanically-minded to students that don't have any experience with small engines. His class is not only preparing these students about careers in small engines specifically, but also about fixing engines at home as they get older.
Finally, Kubik says, "it is also cool to see the faces of students they finish reassembling their engine starts, it is a great feeling of satisfaction for them that they accomplish their task."