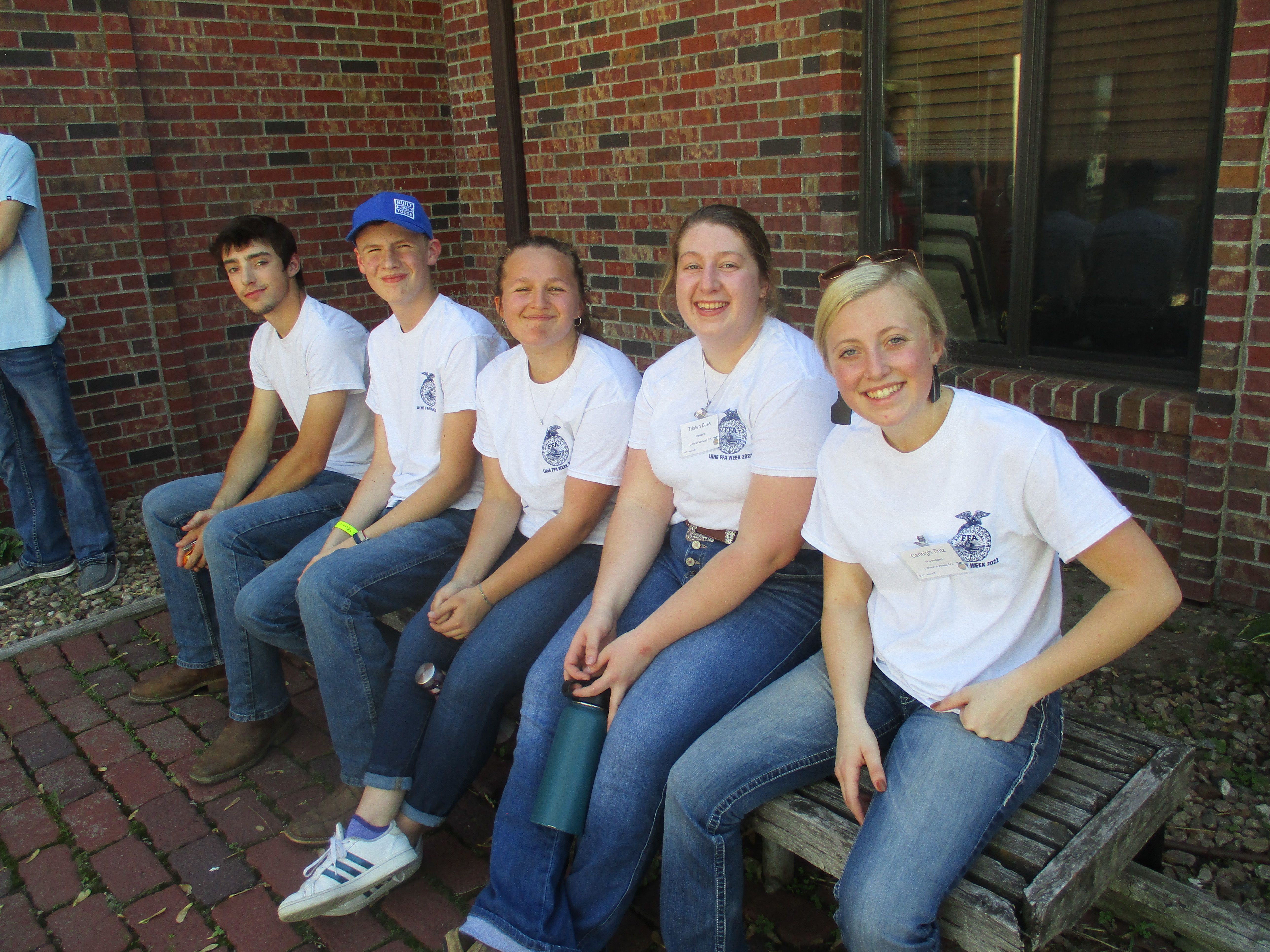 Lutheran High Northeast in Norfolk just finished their first year with an agricultural education program and FFA chapter and their newly elected chapter officers just finished their first Chapter Officer Leadership Training (COLT).
Five chapter officers from Lutheran High Northeast attended COLT this year to learn more about their positions and how to be a helpful part of an officer team. They learned opening ceremony parts, made connections with other chapter officers and had some fun while they were at it. Here are a few answers to the questions about this experience:
What was memorable about this experience?
As it was our first year, the most memorable thing would be making all the connections with the other chapter officers.

Definitely the kayaking and pool party.

I think the most memorable thing will be the long-lasting friendships and the new things we learned and will share with our FFA chapter.
How will this benefit you or your FFA chapter?
I grew in my leadership skills and my cooperation with other people in order to help lead our chapter to greater things.

It taught us to lead and influence in the correct way and also be able to accomplish the duties of our office.

It was nice to relate and get to talk to other (officers) on how they take on their jobs as FFA officers and then bring that back to our chapter.
Overall, these FFA members believed this was a great experience for all of the FFA officers. One said, "we got the chance to bond more with each other and we got to make some long-lasting friendships."
The officers who attended are pictured. They are Tristen Buss, President, Carleigh Tietz, Vice President, Abbie Kollbaum, Historian, Kason Stateler, Reporter and Justus Searight, Chaplain.
This training is hosted by the Nebraska FFA Association and held at The Leadership Center in Aurora. The Nebraska FFA Foundation awards grants to FFA chapters in their first or second year. In 2022, Lutheran High Northeast, Maxwell and Pleasanton FFA chapters were supported through this program.