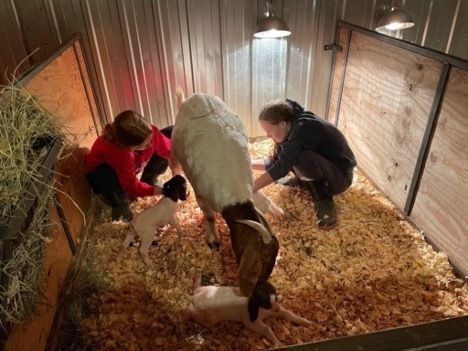 In their third breeding season, Rylee and Peyton Hoffman were able to purchase a better quality Billy to improve the genetics of their goat herd. Rylee and Peyton were the recipients of a 2021 grant from the Nebraska FFA Foundation.
The sisters from High Plains FFA say they've "had many successes and some failures." They've enduring bad weather, C-sections and pregnancy toxemia. They've learned how to bottle feed, administer medicine, band, ear tag, clean water troughs and develop a feeding program. They also show their goats at the county fair, so they've learned to clip and groom the animals for showing.
They've become so passionate about it that Rylee even wants to major in animal science in college with the hope of becoming a veterinarian. Peyton is planning on majoring in medicine and many of the skills she's learned from this SAE will be transferable to this career as well. They will graduate in 2026.