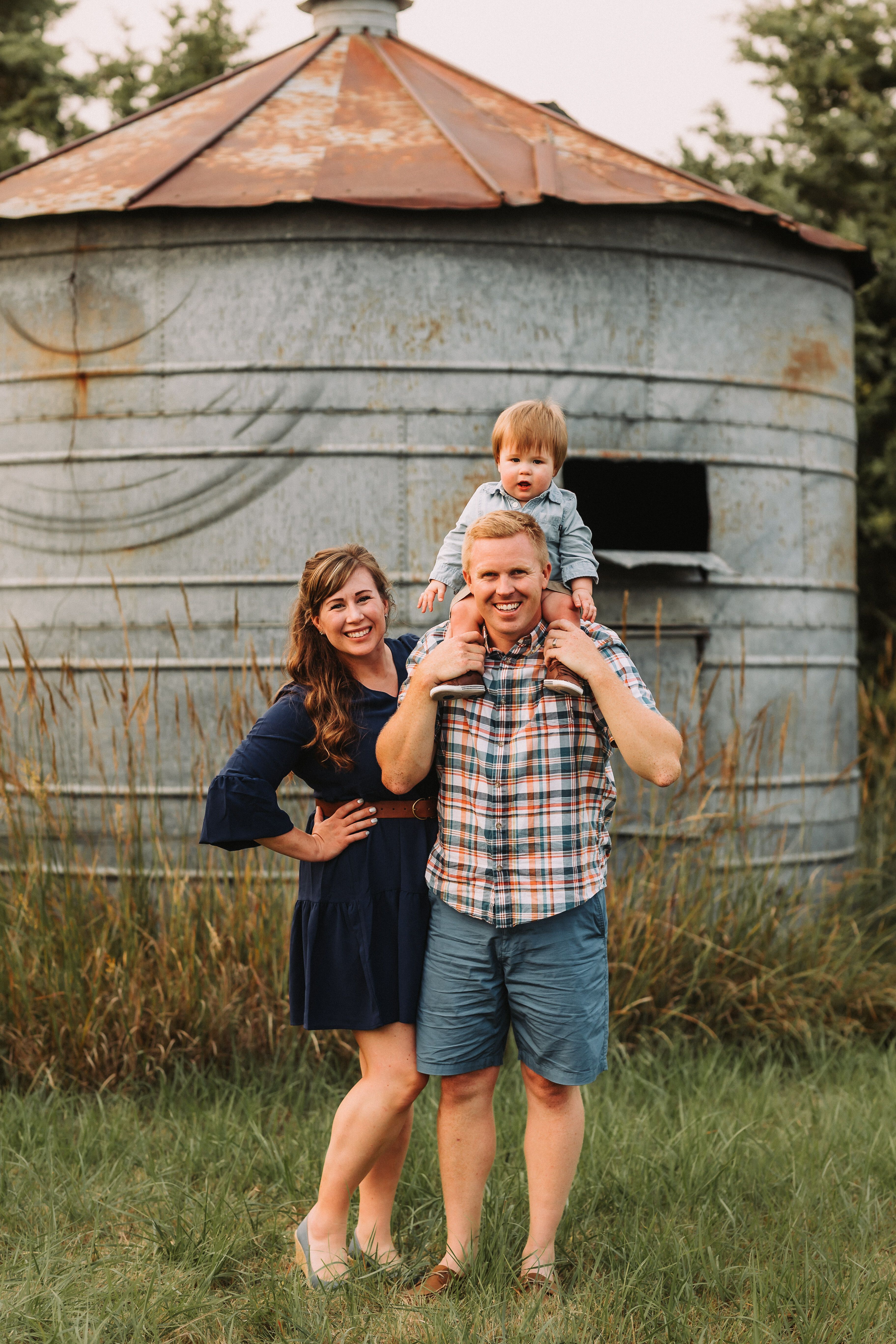 There are more ways to support Nebraska FFA members than by getting out your checkbook. Nebraska farmers and ranchers have a unique opportunity to support through gifts of commodities such as corn or cattle instead of making a cash contribution.
When you're ready to make your gift of grain or livestock, let the Nebraska FFA Foundation and your local grain elevator or sale barn know. Once the Nebraska FFA Foundation has sold the commodity, you will receive an acknowledgement of transfer.
For the producers, no taxable income is reported because the commodity is transferred to the Nebraska FFA Foundation and sold. You are still able to deduct the entire cost of production. The Nebraska FFA Foundation encourages producers to talk to their financial advisor or tax professional to determine if this is a smart decision for them.
Lance and Krystal Atwater, pictured with their son Ryker, live near Ayr, in south Central Nebraska. Their family farm grows corn, soybeans, Non-GMO white corn, as well as popcorn. Lance says, "I give to the Nebraska FFA Foundation to ensure that the next generation of students studying agriculture education and participating in FFA can have opportunities like I did when I was younger to develop their leadership skills, explore careers in the agriculture industry, and help grow their local communities. Giving through grain is an easy way to give to the Nebraska FFA Foundation."