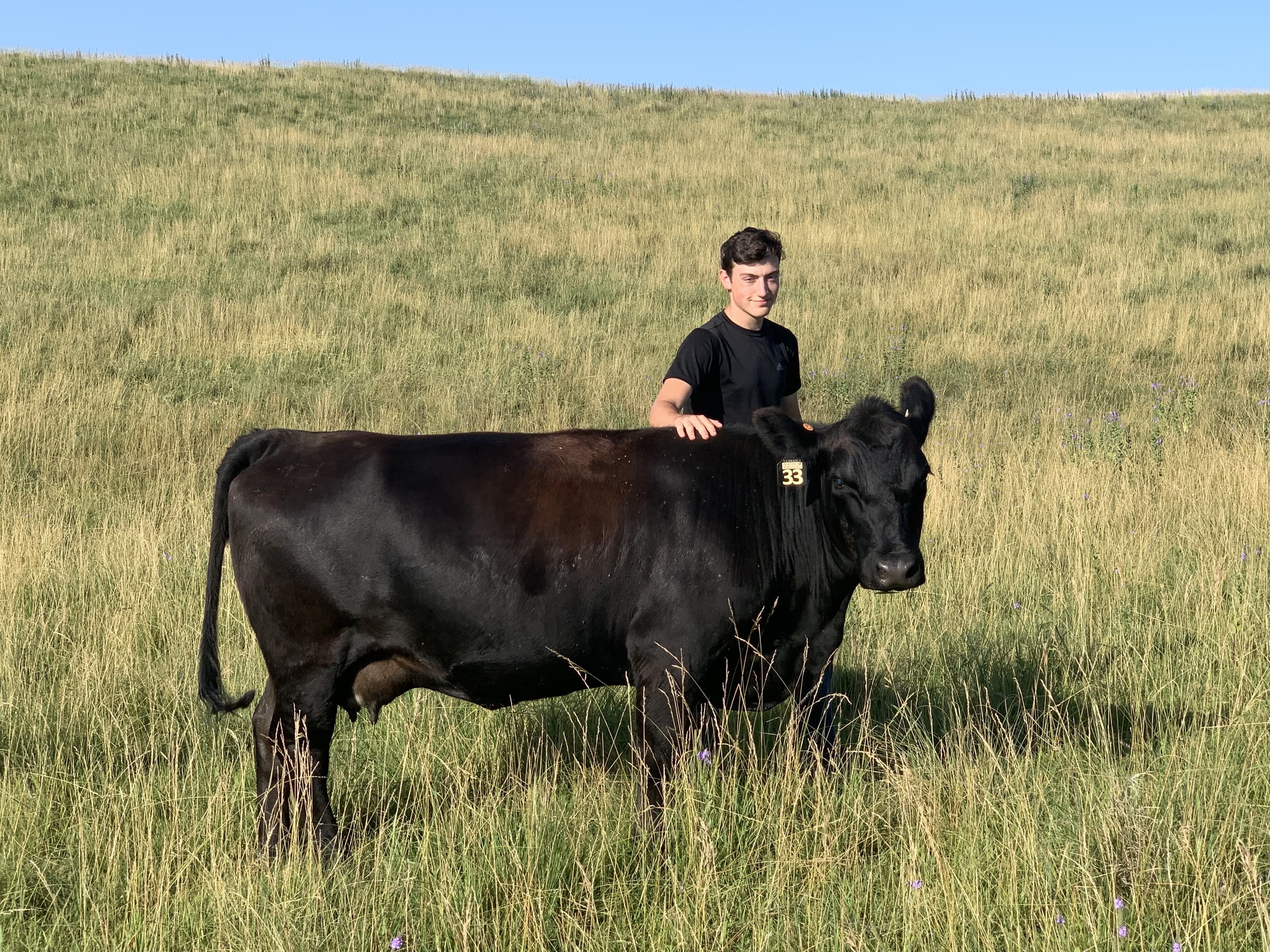 Jacob Wood was able to expand his knowledge for his future career by receiving the Nebraska FFA Foundation Supervised Agricultural Experience (SAE) Grant in 2021.
Wood applied for the grant last June hoping to receive funding to build his cattle herd from two to three cows. He was selected as a recipient and used the funding to purchase a bred cow at an auction. This was his first time to bid in a live auction. He also learned about the different cattle genetics he was looking for through their EPDs.
Wood will be a Junior in the Palmyra FFA chapter this year. Once he graduates he plans to attend college then return back to his family farm to continue expanding his cattle herd and farm.
He is currently learning about feed rations for the calves in his herd. He is planning to sell his bull calf to his family to use as a bull in their herd. Wood is very thankful to have received this grant because it helped him expand his cattle knowledge and purchase a cow with the genetics he was looking for.