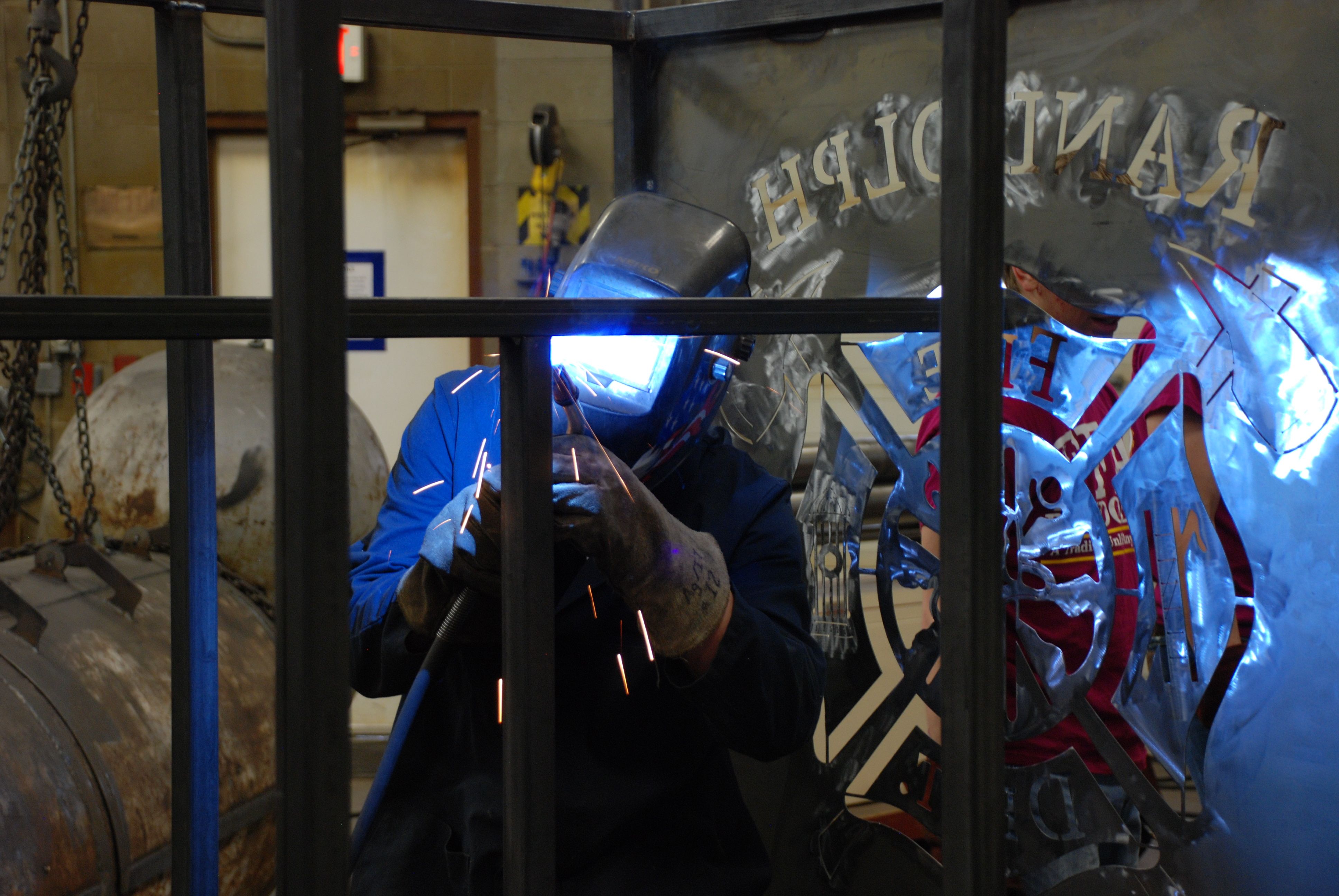 Five chapters received the first Nebraska FFA Foundation local chapter grants, which were available to all chapters, members and agriculture classrooms. The focus for the grants was on classroom instruction, FFA, Supervised Agricultural Experiences and school- based enterprises that described a financial need, such that, without these funds, their ability to execute, develop or continue would be difficult. 
BLOOMING SMILES
The Mead FFA Chapter started a Blooming Smiles project that involves collecting donated flowers from funerals and weddings to repurpose them as floral arrangements as random acts of kindness to community members. The $1,500 grant was used to purchase a refrigerator to hold the flower arrangements. 
CARDINALCAM Industries
Randolph has started a school-based enterprise within their agriculture classroom called CARDINALCAM. The $1,050 grant was used to purchase a powder coating system. Through their school-based enterprise, they have designed and made a locker system for the local fire department, signs, plaques and more. 
GREENHOUSE
Red Cloud began modernizing their agricultural classroom experience to involve a brand new greenhouse. A $5,000 grant was awarded to be used towards the greenhouse building costs. The greenhouse is being built to provide hands-on and technical skills to help students develop career ready skills in agriculture. 
PLANT SCIENCE CASE EQUIPMENT 
Holdrege began implementing Curriculum for Agricultural Science Education (CASE) curriculum into their agriculture classroom to have more hands-on lessons. The $1,400 grant was used to purchase lab equipment that goes along with the CASE curriculum. 
CURRICULUM
The Johnson-Brock FFA chapter chartered in the 2017 school-year. Since it was their first year, they were in need of textbooks, laboratory materials and funds to rebuild a greenhouse. $1,050 was awarded through the local chapter grant program.