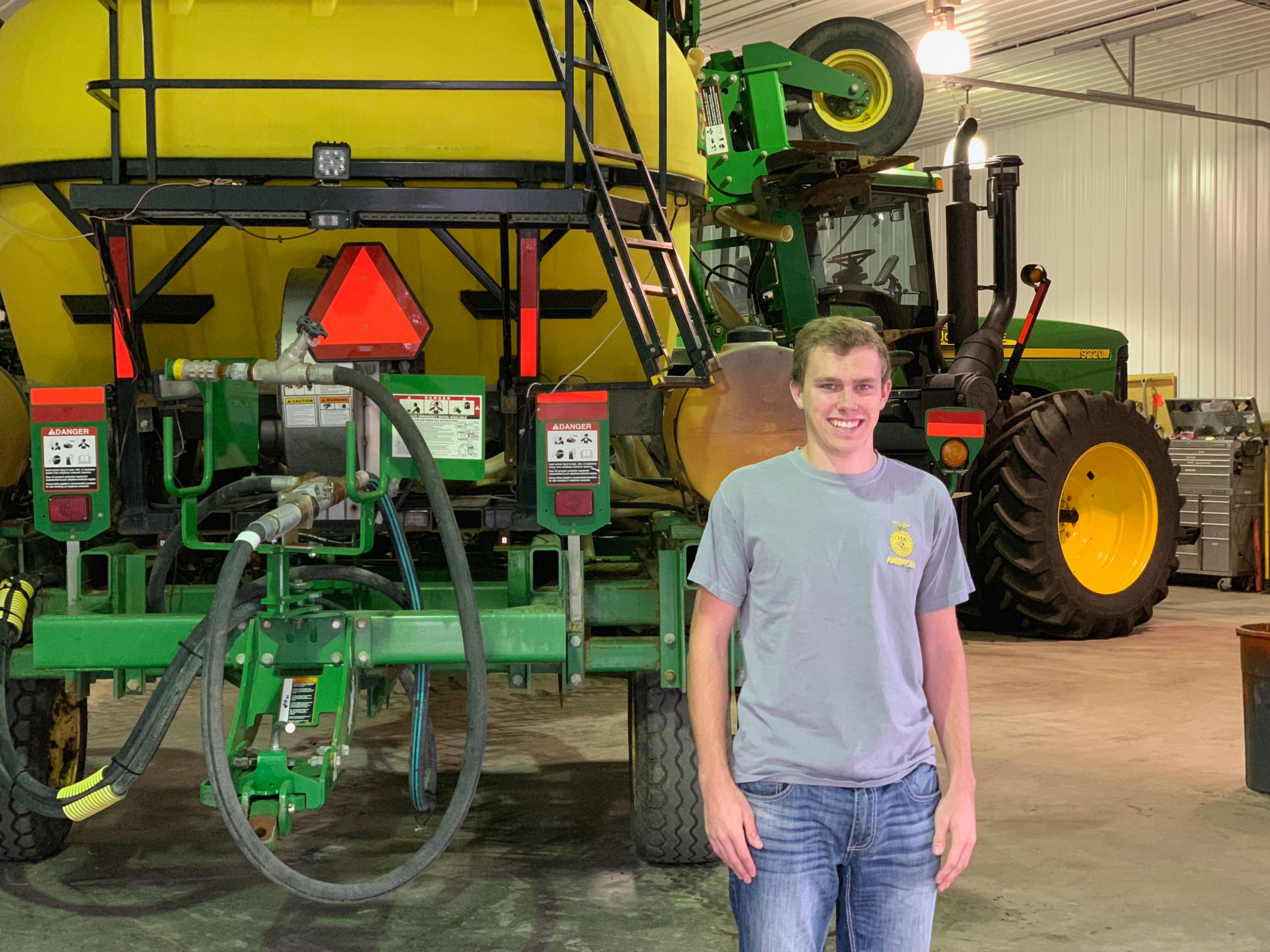 Striving to increase yields and potentially cut costs on his family farm and for local farmers was what Aaron Deunk wanted to achieve by starting his own business. 
Aaron grew up on a farm near Cortland, which is 30 miles south of Lincoln, and has always known agriculture is his passion. "I've really enjoyed farming since I was a kid," said Aaron. At 12 years old, he began farming by renting some acres. Then during his sophomore year at Norris High School, he decided to try something new out. 
While on an auction online, he found a dry fertilizer attachment that would allow him to apply both dry fertilizer and anhydrous at the same exact time, also known as dual placement. The dry fertilizer attachment would work on what his family farm already had so he decided to see if it would really work. 
The attachment did work, and after his first year, he purchased his own tractor and anhydrous bar to execute more custom application and for his family farm. At 16 years old, he created  his own LLC, D & D Custom Applications. 
He said one benefit of the dual placement practice is the increase in yield. Aaron conducted a trial on his FFA chapter's farm ground and found a seven bushel increase by applying the fertilizer in the ground, which his machine does, rather than spreading the dry fertilizer over the top. 
Aaron mentioned that much of the work in the classroom and in FFA programs have also contributed to the success of his business. The Farm Management Career Development Event was beneficial to him because he uses the knowledge gained from that experience today. His experience with his SAE helped Aaron learn about record keeping, time management, maintenance, safety and new technology. 
Aaron's SAE has garnered national recognition. He was recognized as an American Star Finalist in 2018 at National Convention. He also was the Nebraska Star in Agribusiness in 2017. 
Five years from now his goal is to purchase a floater sprayer to spread dry fertilizer over the top to expand his business. He's in college currently studying agribusiness, but hopes to return back to the farm full-time to work with his grandpa, dad and brother.