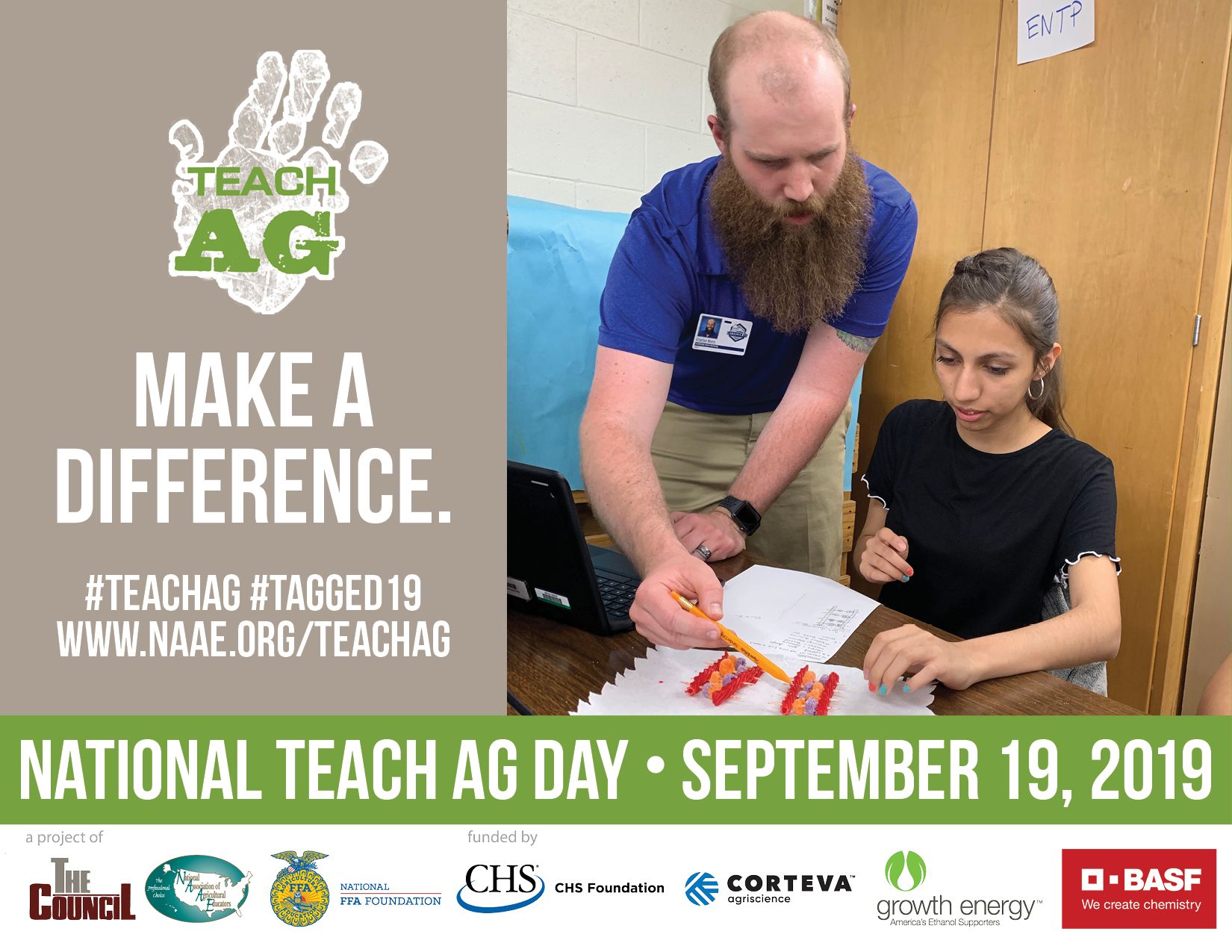 If you ask any of the Nebraska FFA Foundation staff about their experience in agricultural education and FFA, you're sure to hear many stories. We all grew up in different parts of Nebraska and had very different experiences in agricultural education, but there is one common denominator in our stories. Each of us credits our agriculture teacher for having a lasting impact on our lives. It's only right that we celebrate National Teach Ag Day today by recognizing all the agriculture teachers that have a lasting impact on their students every day.
Agricultural education teaches students to apply core content knowledge beyond the walls of the classroom. Agriculture teachers play a key role in teaching life skills that students need in order to be college and career ready. With 215 agriculture teachers in Nebraska, and nearly 13,000 in the United States, it is important that agricultural education and agriculture teachers are celebrated for the profound impact they have on their students, schools, and communities.
National Teach Ag Day is designed to encourage others to teach school-based agriculture and recognize the important role that agriculture teachers play in our schools and communities. Currently, there is a national demand for agriculture teachers in the United States, and National Teach Ag Day is part of a campaign to raise awareness of the career.
If an agriculture teacher made an impact on you, share that with them. And encourage your children, neighbors, friends, and fellow students to pursue a rewarding career teaching agriculture.