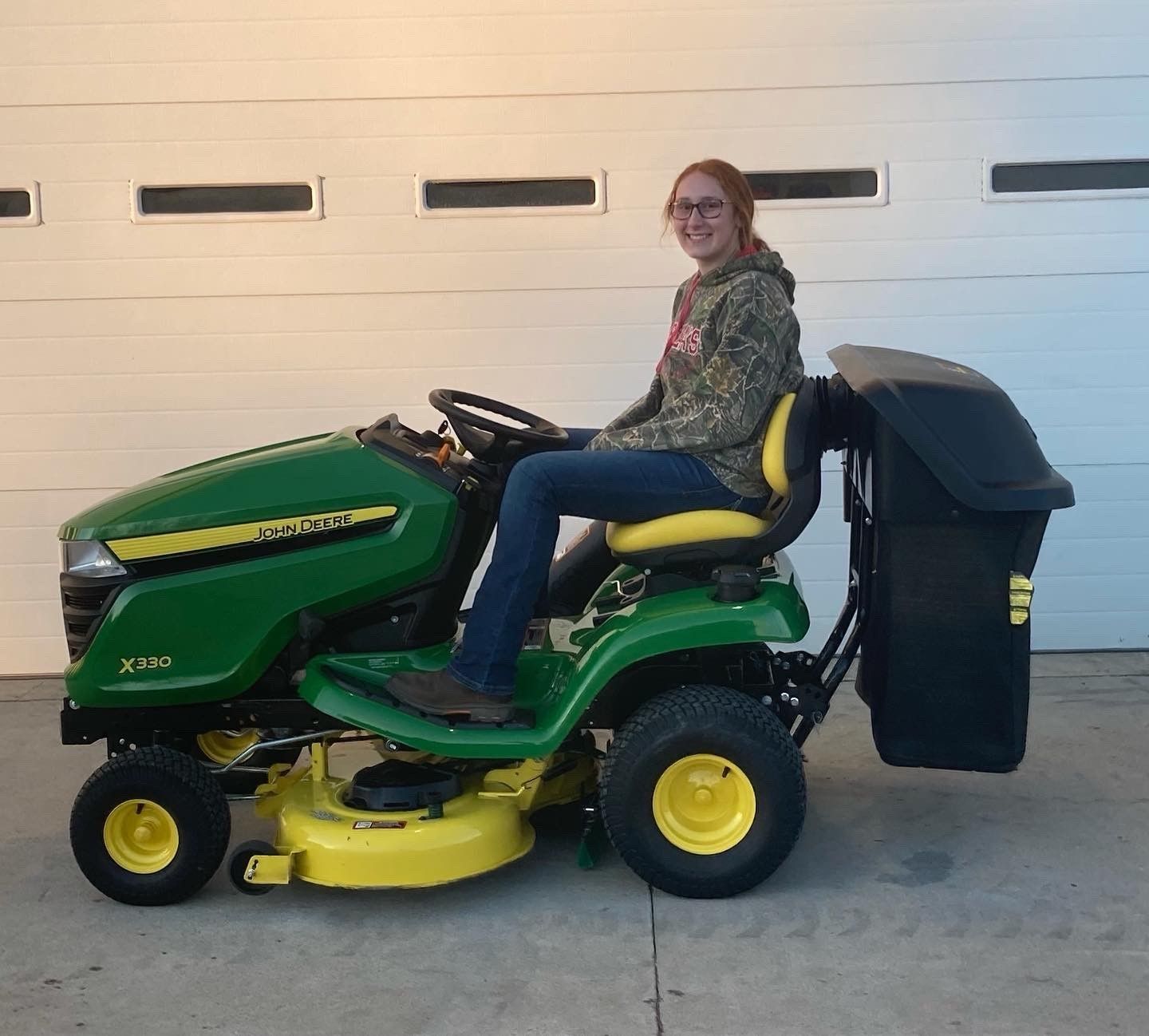 When Haily Schaaf's lawn mower became undependable, she had a hard decision to make. She would either keep her business or throw all her hard work away and quit.
Schaaf's business consists of mowing lawns, trimming bushes, cleaning up brush, picking up sticks, removing leaves, trimming trees and taking care of flower beds. The repair costs of her lawn mower were cutting into her profit.
She said, "I applied for this grant because with my old lawnmower I was not able to complete all my yards because it had several mechanical issues and needed to be repaired weekly." To keep growing her business and maintain her current customers, she needed to update equipment.
The Nebraska FFA Foundation was able to support her with her purchase of a more dependable lawn mower. This allows her to grow her efficiency and grow her business by adding more lawns this summer.
Schaaf says the biggest thing she has learned from her supervised agricultural experience has been how to effectively manage her time. She needs to plan her summer schedule to ensure she keeps all of her customers' properties in order and pleasing to the eye.
She just finished her freshman year and is a member of the Chambers FFA Chapter. She's unsure of her future college and career plans, but is confident she wants to be in agriculture.