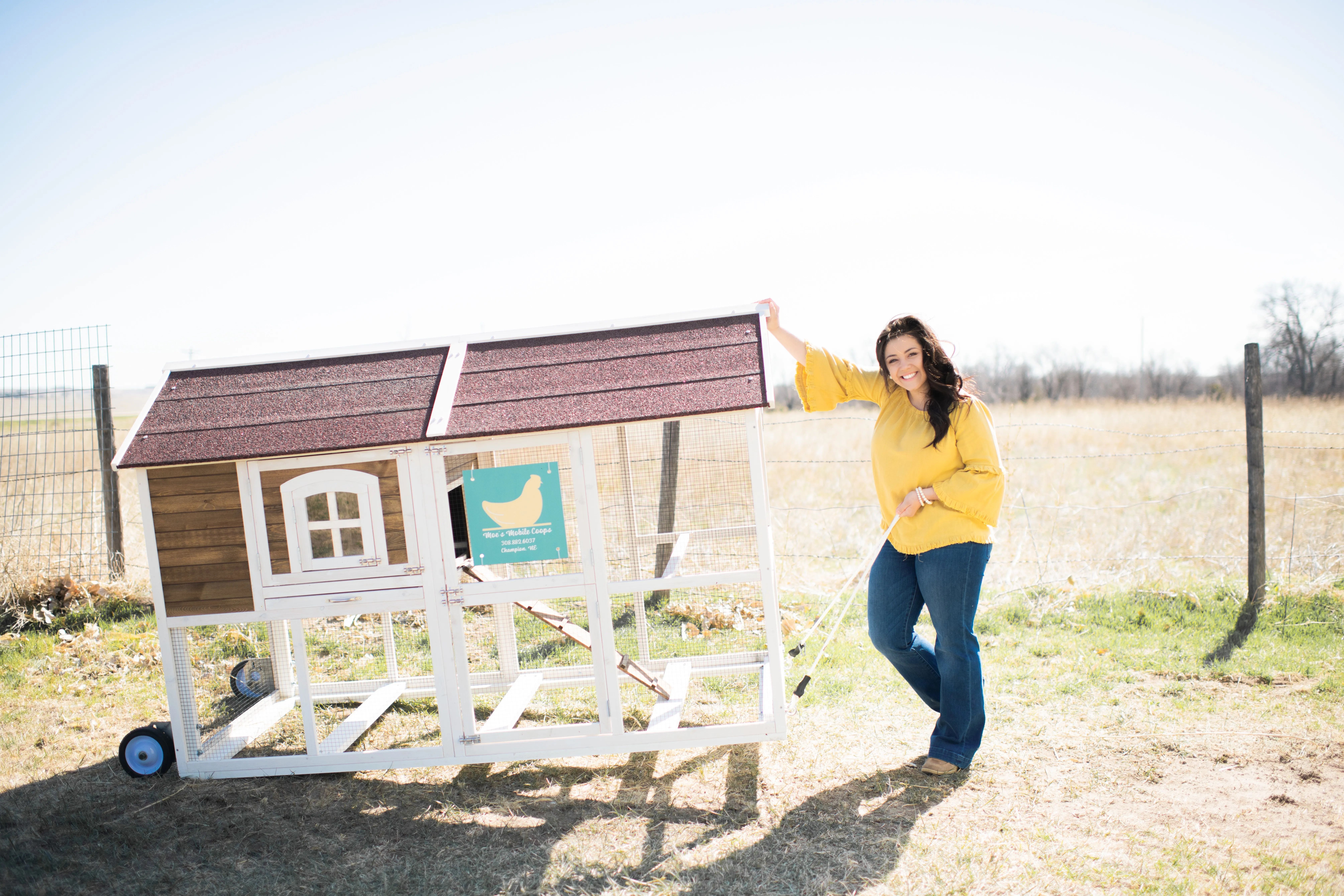 Morayah Cupp was driven by the idea of work and service rather than sitting in a classroom. She grew up in Champion, a town of approximately 500 people in southwest Nebraska, and attended Chase County Schools. The idea of work and service is why she joined FFA.
Her family runs a diverse cow/calf and row crop operation. They grow specialty crops in preparation for the fall event and pumpkin patch they host each year. They also have the town's firework stand in the summer.
To say Cupp's family keeps busy is an understatement. When it came time for her to start her Supervised Agricultural Experience, Cupp says she realized that although the community she lives in is very rural and agriculture heavy, there was a lack of opportunity for people to get involved with the industry that weren't already. She found a way to provide people with hands-on producer experience and educate them each step of the way through Moe's Mobile Coops.
Moes Mobile Coops allows families the opportunity to become producers and backyard hen owners without the year-round commitment. Renters receive a mobile coop, 4-6 hens (or pullets), a feeder, waterer, feed anb bedding to last the duration of the rental period. The rental season starts anywhere from March until June and ends between August and October.
Cupp received a Nebraska FFA Foundation local grant to expand her business in 2020. She used these funds to purchase enough supplies to build four of the six coops she added that year. Since then, she has also added the sale of pullets to those customers that want to own laying hens instead of rent them. She says "It is gratifying to me to see my services ignite a passion in people and that they want to start their own flock as a result."
This year, Cupp was one of four National Finalists in the Agricultural Services – Entrepreneurship/Placement Proficiency Area. This honor takes a great deal of time commitment, recordkeeping and knowledge of the industry. She received her gold medal on stage at the 2022 National FFA Convention.
When asked what she learned, Cupp says "The real question is 'What skills didn't I learn from Moe's Mobile Coops?' I was able to grow in my public relations skills and focus on marketing, as well as fundamental physical skills like running power tools and understanding the building process while still making sure I abide by quality assurance standards." She also found her love for educating others and providing opportunities to those who share the same passion for the agriculture industry.
Cupp is currently a sophomore at Oklahoma State University in Stillwater, Oklahoma. She's majoring in Agriculture Education and her plans include teaching agriculture in a rural school while also advising an FFA Chapter.