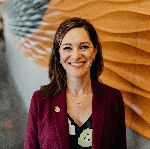 Stacey Agnew
Executive Director
stacey@neffafoundation.org
Stacey Agnew first joined the Nebraska FFA Foundation as the Executive Director in July 2011. Prior to this position, she served as the Admissions Coordinator for the Animal Science Department at the University of Nebraska-Lincoln and spent several years at GlaxoSmithKline as a Senior Pharmaceutical Representative. She is originally from rural Palisade and began her FFA career as a Wauneta-Palisade FFA member. She served as the Nebraska FFA State Secretary from 1993-1994 and is a former FFA Advisor and an Ag Education Instructor.
---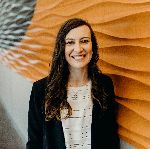 Victoria Broders
Program Manager
victoria@neffafoundation.org
Victoria Broders joined the Nebraska FFA Foundation in September 2017. She graduated from the University of Nebraska-Lincoln in December 2017 with a bachelor's degree in Agricultural and Environmental Sciences Communication. She is a former Palmyra FFA member. Victoria has continued her FFA SAE projects by farming and having a cattle herd with her husband along with helping her family on their farm. 
---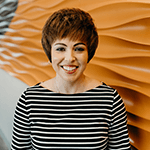 Kyla Habrock
Development and Marketing Manager
kyla@neffafoundation.org
Kyla Habrock joined the Nebraska FFA Foundation in August 2022. She is a former member of the Gothenburg FFA chapter. She worked for the Nebraska Pork Producers Association as the Director of Education and most recently opened the Hastings Early Child Devleoment Center. Kyla served as a Nebraska FFA Foundation Board member from 2015-2021.