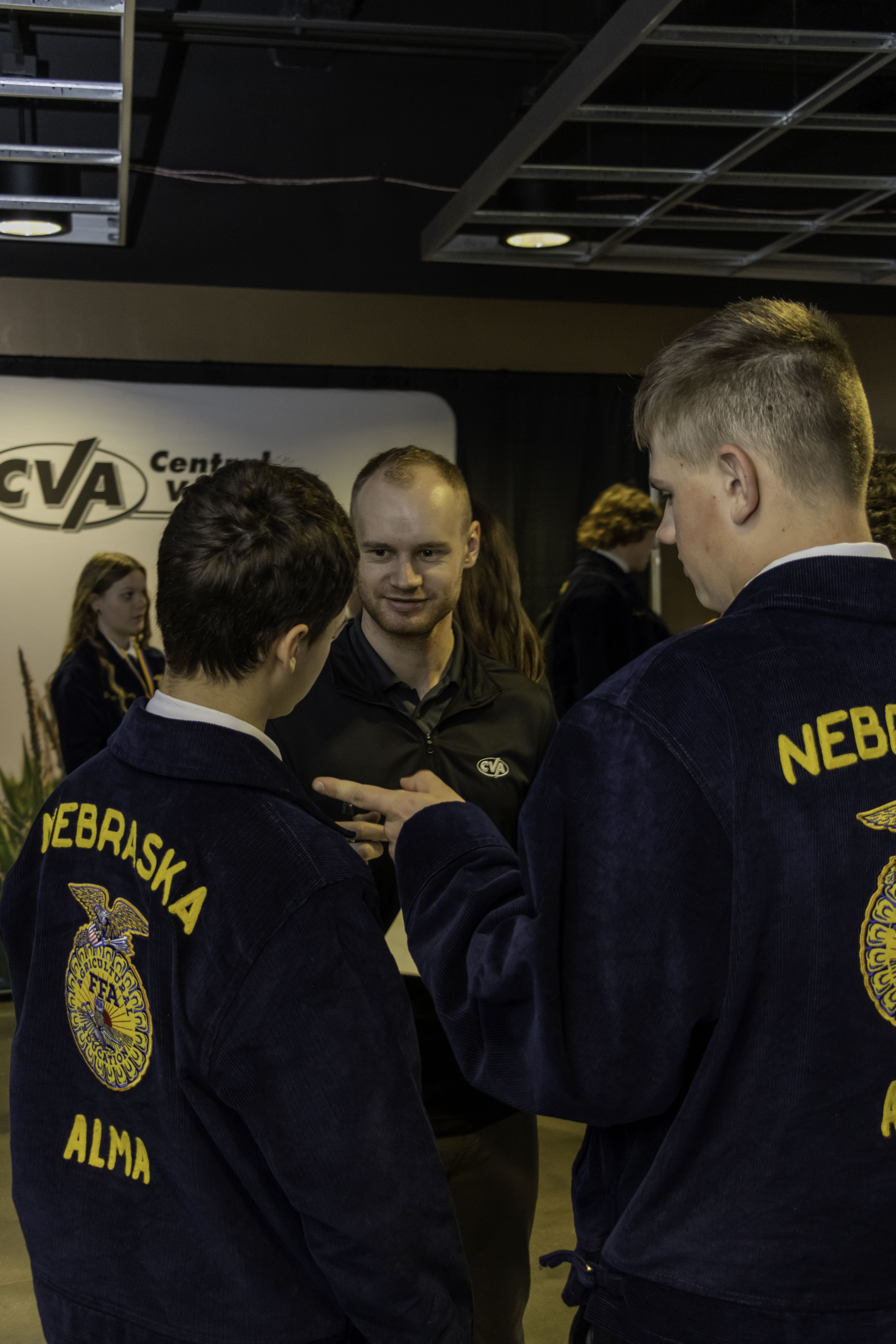 FFA Members Create Career Connections at State Convention
Nebraska FFA members engaged with over 110 booths at the Expo and Career Fair hosted by the Nebraska FFA Foundation during the 95th Nebraska FFA State Convention March 29-31 in Lincoln, NE.
The Expo is for commodity groups, associations and colleges, while the Career Fair is for companies. Over 2,000+ FFA members took part in both the Expo and Career Fair to explore future college and career opportunities.
"The Nebraska FFA Foundation Career Fair allowed me to connect with industry professionals in a relaxed environment," said Libby Wilkins, Nebraska FFA State Vice President, when reflecting on previous Career Fairs. "The Career Fair also encouraged me to explore different career paths I had never considered before."
Nebraska FFA sponsor, Central Valley Ag (CVA) knows the value of investing in Nebraska FFA members and networking with them early because they could be speaking with their future employees or customers.
"FFA is vital to the future of agriculture and the local communities we serve. CVA is honored and proud to support the efforts of our local FFA chapters through the Nebraska FFA Foundation," said Carl Dickinson, President/CEO of CVA. "By attending the Nebraska State FFA Convention Career Fair, CVA is supporting the future leaders, innovators and spokespeople of agriculture."