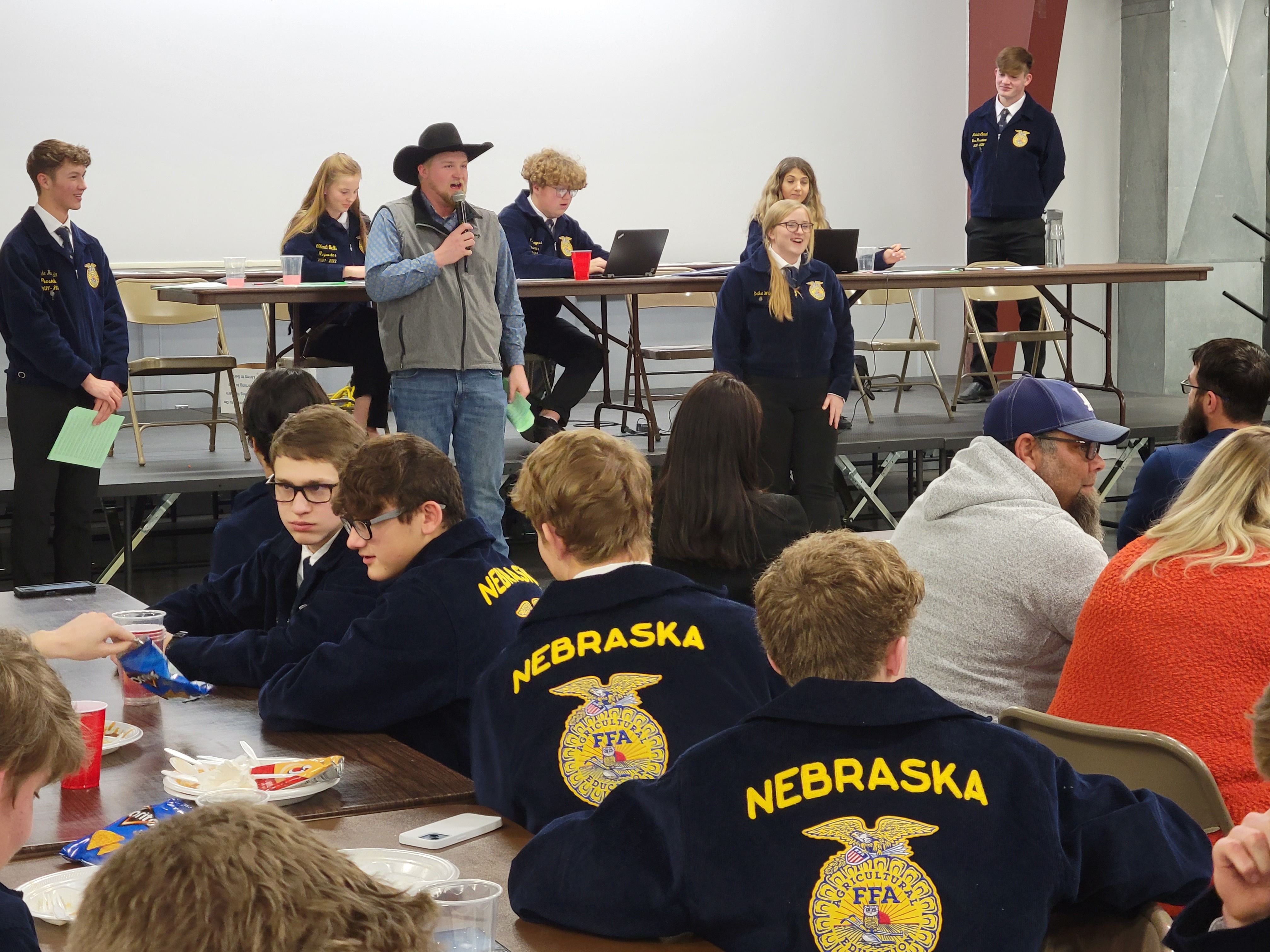 Holdrege FFA
As the Holdrege FFA chapter nears its tenth year participating in the I Believe in the Future of Ag campaign, we take a look at how it has impacted their program. Traditionally, their FFA chapter participates through their labor auction by asking buyers to write their checks to the Nebraska FFA Foundation. This not only provides support for the foundation and the campaign, but it informs the buyers, who are mostly parents, about the work the FFA Foundation does. Additionally, their chapter receives interest on top of the initial dollars donated. The majority of their funds are used toward state and national convention expenses. They have also used them for various purchases in their shop and classroom. With currently thirty-six members, the Holdrege FFA Chapter continues to build solid relationships through the I Believe in the Future of Ag campaign.
Donate to Local FFA Chapters
You can support any FFA Chapter now by clicking here or mailing your donation with I Believe in the Future of Ag donation card to: Nebraska FFA Foundation, PO Box 94942, Lincoln, NE 68509-4942.