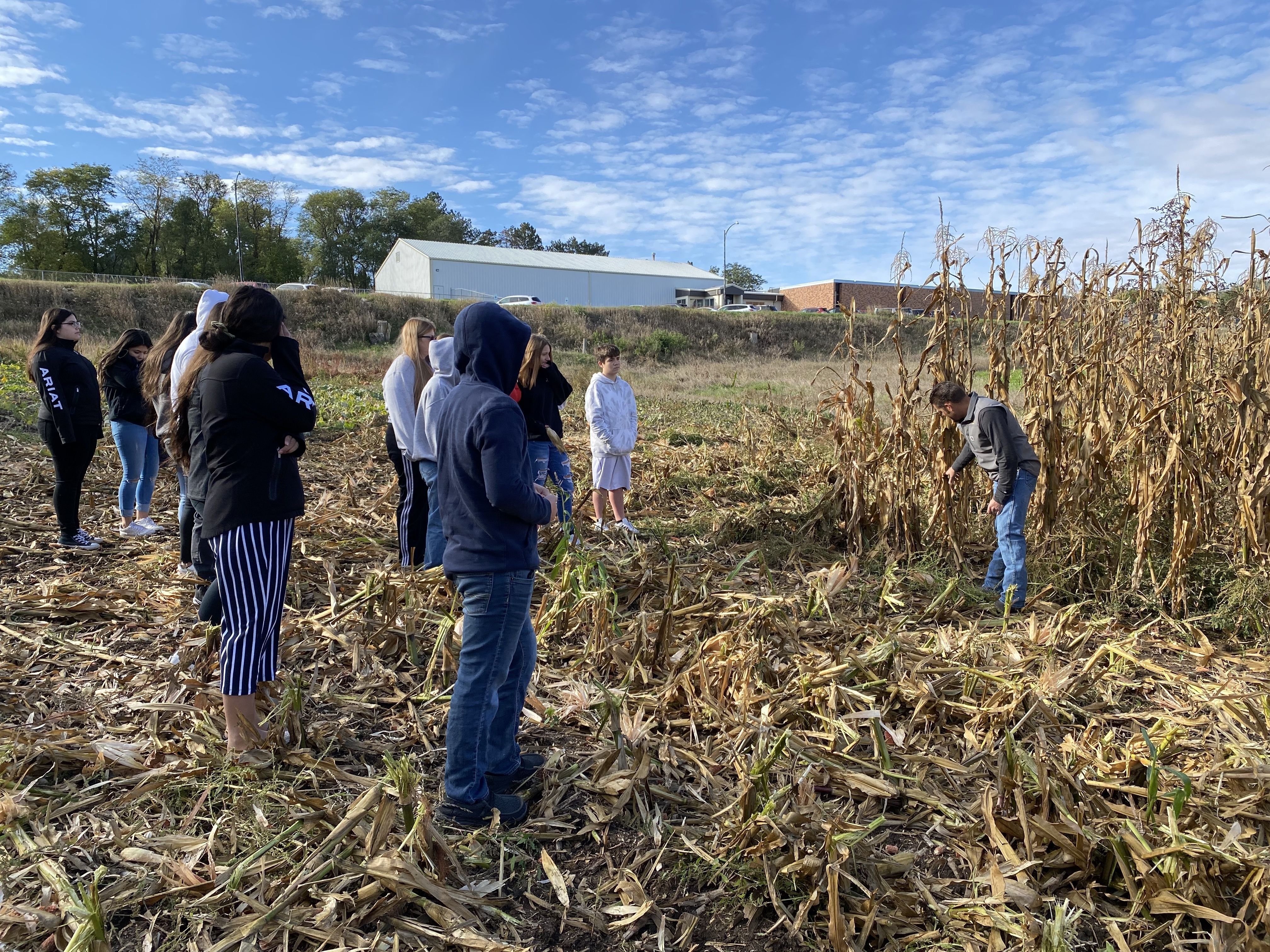 School-based enterprises among Nebraska FFA chapters are becoming more popular as programs look for innovative ways to engage students in the classroom. Madison FFA challenged their students to build a school-based enterprise, Dragonfire Popcorn and Pumpkins, after receiving a Nebraska FFA Foundation local chapter grant in 2021. 
The chapter was first approached by a local farmer about growing popcorn on land in town for an FFA project. The local farmer assisted in the harvesting and planting of the popcorn. Students were able to observe the process, ask questions, and ride in the combine to learn more about the equipment. Ag students and FFA members designed the labels and packaging for the popcorn, and sold it to community members and local businesses. Students decided to also grow pumpkins on a portion of the five to six acres. They planted them, maintained weeds during the summer, and picked them in the fall. The chapter then sold them as a fundraiser at sporting events and places in town. All proceeds went back to the chapter to be invested in students and future enterprises. A large portion of the pumpkins was donated to classes at the elementary school. Younger students were invited to visit the pumpkin patch to pick their own pumpkins and watch the popcorn be harvested. 
Now in their second year of this project, the Madison ag program continues to sell their popcorn and grow pumpkins. One student has even started their own garden for their Supervised Agricultural Experience (SAE). If you are interested in learning more about this enterprise, visit their Facebook page, Madison Agriculture Education & FFA Chapter. 
Thanks to the local chapter grant, students were able to gain skills in production and marketing while making an impact on their community. Their goal is to expand their market into other communities and utilize the momentum from this project to start other school-based enterprises and SAEs.