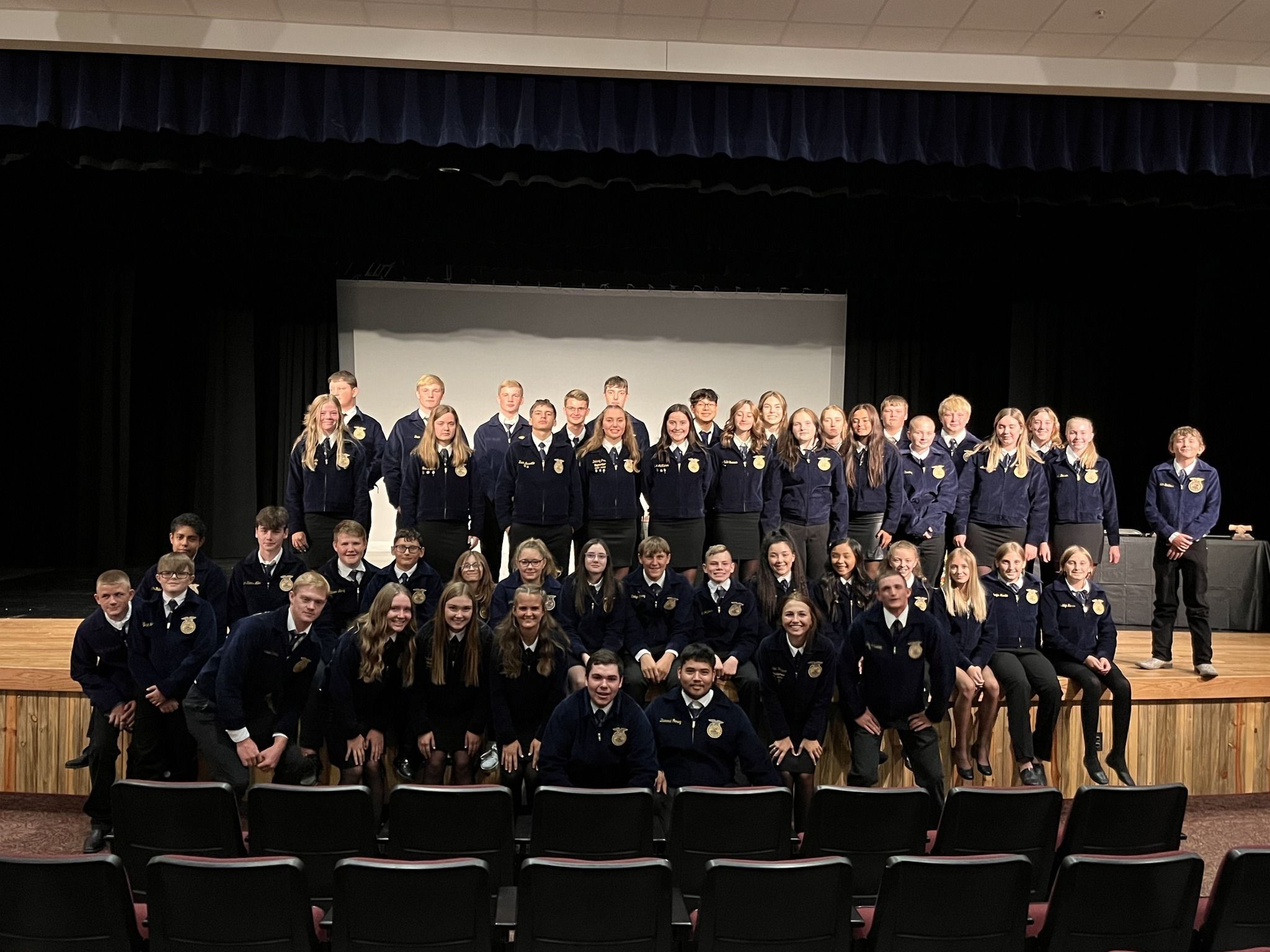 Bridgeport FFA
Bridgeport FFA has been participating in the I Believe in the Future of Ag campaign for almost as long as the chapter has existed. Rounding out their ninth year in the campaign, they share why their chapter has chosen to participate for so long.
First, it helps them to spread information about Nebraska FFA on a state-wide level. It is also a way to get their community sponsors recognized for their contributions to their chapter. And, it of course helps to maximize their funding.
The Bridgeport FFA chapter pays for all their students to attend conferences, conventions, and competitions. After paying off their greenhouse last year, they have focused the remainder of their funds to support their students through the I Believe in the Future of Ag campaign. Being located out west makes it difficult to interact with I Believe sponsors who are primarily located in the eastern part of the state. Bridgeport FFA members look forward to any ways they can interact with these sponsors in the future. The Bridgeport community continues to invest their resources in their current 35 high school and 15 middle school members through the I Believe in the Future of Ag campaign.
Donate to Local FFA Chapters
You can support any FFA Chapter now by clicking here or mailing your donation with I Believe in the Future of Ag donation card to: Nebraska FFA Foundation, PO Box 94942, Lincoln, NE 68509-4942.