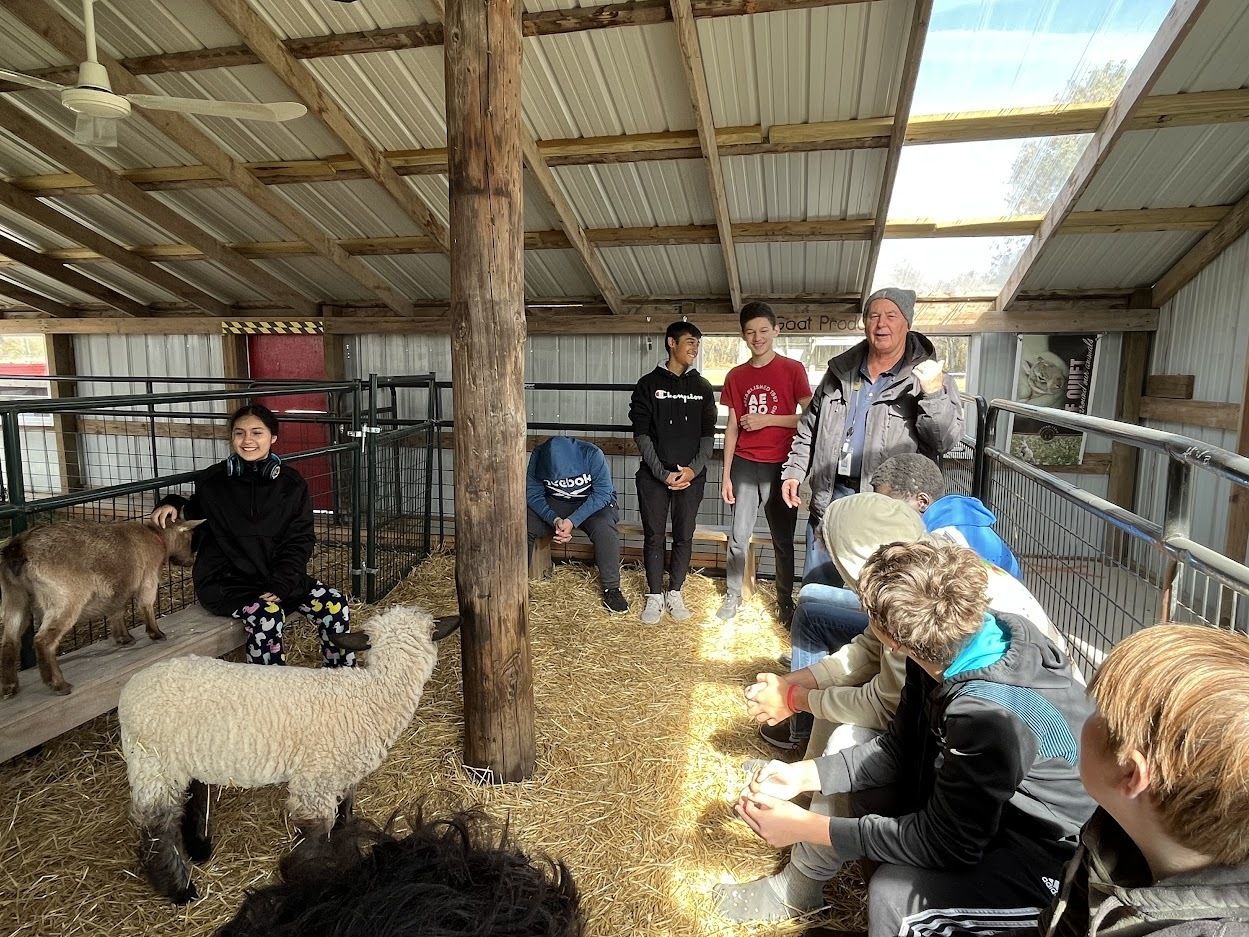 The Nebraska FFA Foundation awarded Ralston Public Schools with a grant to start a new chapter in the High School for the 2022-2023 school year.
Ralston High School, a Class B school in Omaha, is one of two FFA chapters in the Metro area. Within the span of just three years developing classes for students, & this year an FFA Chapter, they have had over 50 students enrolled in the Agricultural Education pathway. Ralston Public Schools developed a curriculum within the high school that offers two areas of study: Plant Science and Animal Science, with hopes to develop more intermediate and capstone classes in the future years. The chapter has used the grant funds primarily for supporting curriculum costs. However, receiving the grant has also helped develop the FFA experience: Working in the greenhouse, which has sparked Supervised Agricultural Experience (SAE) opportunities, and an overall interest in agriculture for students in an urban setting.
With the creation of a new program in such a big city like Omaha, it can be challenging to get students interested in a new topic like agriculture. Dr. Wilken, CTE Coordinator of Ralston Public Schools shares, "It can be difficult because you not only have to create an awareness in students, but you have to be able to market the program to staff and stakeholders so students know what they're signing up for, especially in an urban area where students have not traditionally grown up around agriculture."
Keeping students engaged and not being afraid to get their hands dirty has been the most rewarding part of building this new program. Ralston High School developed a partnership with Gifford Farms, an educational day camp experience located in Sarpy County. Students took multiple classes and got hands-on experience in agriculture. For many students, this was their first experience of a farm. Interacting and learning to work with the animals helped students understand more about the concepts they were learning, and seeing the application and animals first hand was an exhilarating experience.
Creating opportunities and connections through agriculture is one of Wilken's top priorities as a coordinator. Agriculture is one of the top industries in the country, and building a skilled workforce that is prepared for any type of position is most essential for the students at Ralston. Wilken's shares, "For the students, learning about the different career opportunities, and how everything is truly connected to agriculture in some way is so important. Knowing where their food comes from, but also how agriculture is connected to so many different areas of our lifestyle and our lives in general."
When students aren't working in the classroom, their favorite activity is working in the greenhouse. Ralston students developed an annual plant sale to raise funds and they have hopes to continue for years to come. Seeing a process from start to finish, the growth, sales, and all aspects of agribusiness is the most impactful results that Wilken sees in his students.
Over the last three years the chapter has developed their own small community. The sparks of interest in agriculture in an urban setting has stired an awakening for so many students who never had the FFA experience. Learning is really coming to life in Ralston, and will expand throughout the Omaha area.