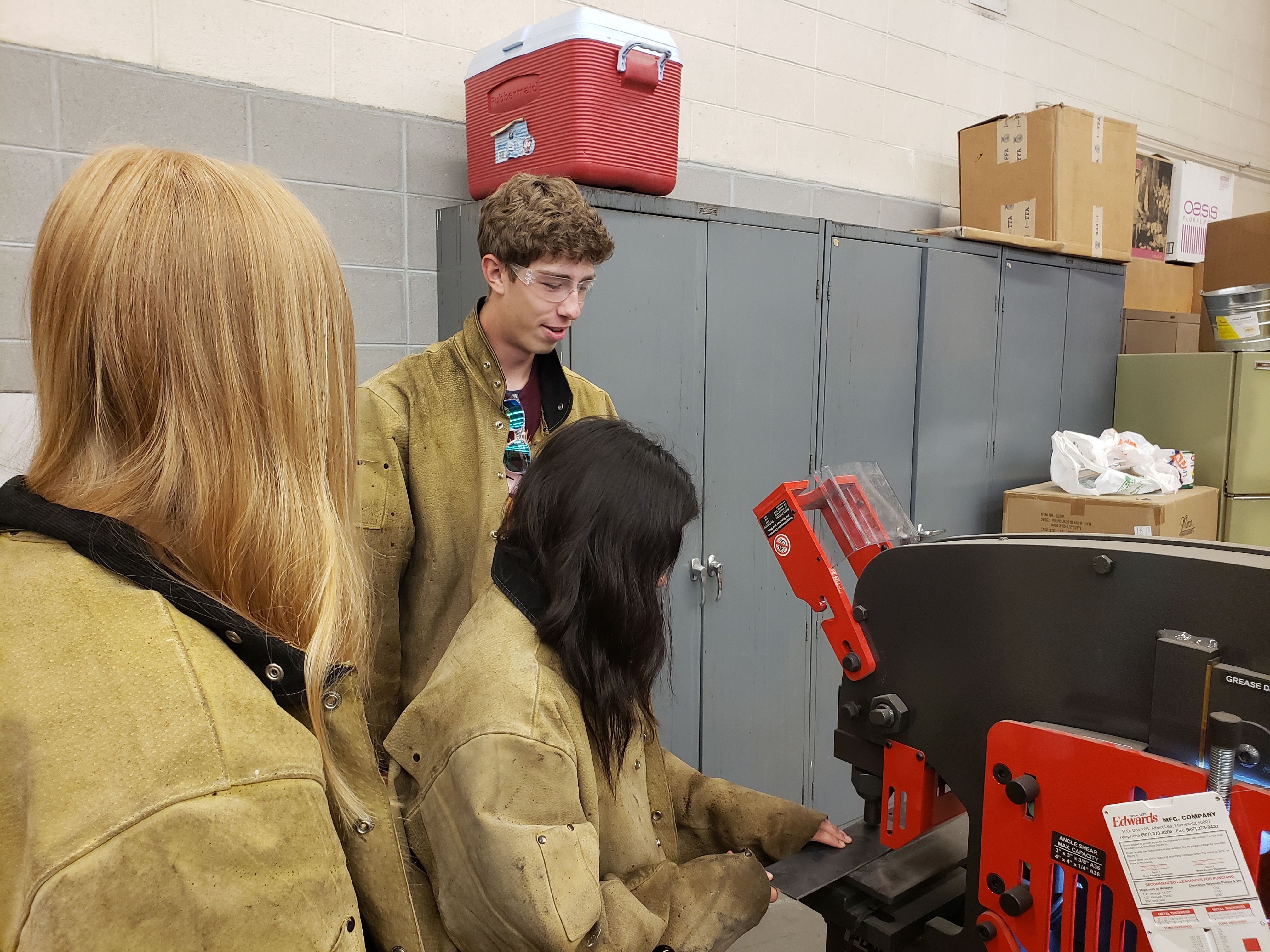 In 2022, the Chase County FFA Chapter received a grant from the FFA Foundation. In just one year, we can see the impact and improvement the grant has had on their chapter.
Prior to receiving the current grant, Chase County had very limited resources and tools. They received a grant in 2019, upgrading their GRAW machines, a band saw, and two chop saws for their Agricultural Education Laboratory. This was just one small step to get students introduced to welding. With the updates in equipment, this helped the chapter grow and experience new technology.
With the most recent grant, they received an Ironworker. This new piece of equipment can do it all. It's efficient, cutting metal quickly with clean edges, punch and drill holes, and getting students excited about welding. They've developed new projects with the Ironworker, one of their favorite projects has been making horseshoe art. Additionally, they've been successfully qualifying for the state Career Development Event in Ag Technology & Mechanics.
Ag Teacher Jason Speck, who has been teaching for 27 years, shares that getting kids interested is the biggest challenge. Welding can be viewed as a daunting task from the outside, but providing students with the resources and steps to just go for it is what keeps the students, and Speck, motivated. But once these students take that leap and succeed, is Jasons favorite aspect of teaching. One of Jason's favorite aspects of teaching is seeing students take the leap to try something new, like welding, and become successful. He shares, "Finally seeing them realize and understand what's out there and really how to work the equipment is the biggest and most rewarding experience."
With the goal of getting all of the students at Chase County Schools involved in welding, this new Ironworker will spark more students' interest in welding, as one student has taken welding to the next level post-high school. Having this Ironworker helps students become more detail-oriented, creating a plan, and even pursue their own business.
Helping students take their interest in welding to the next level is what the Ironworker has given to Chase County FFA Members. Being efficient in the shop, while also creating new friendships and skills is what keeps this program moving forward for the years to come.