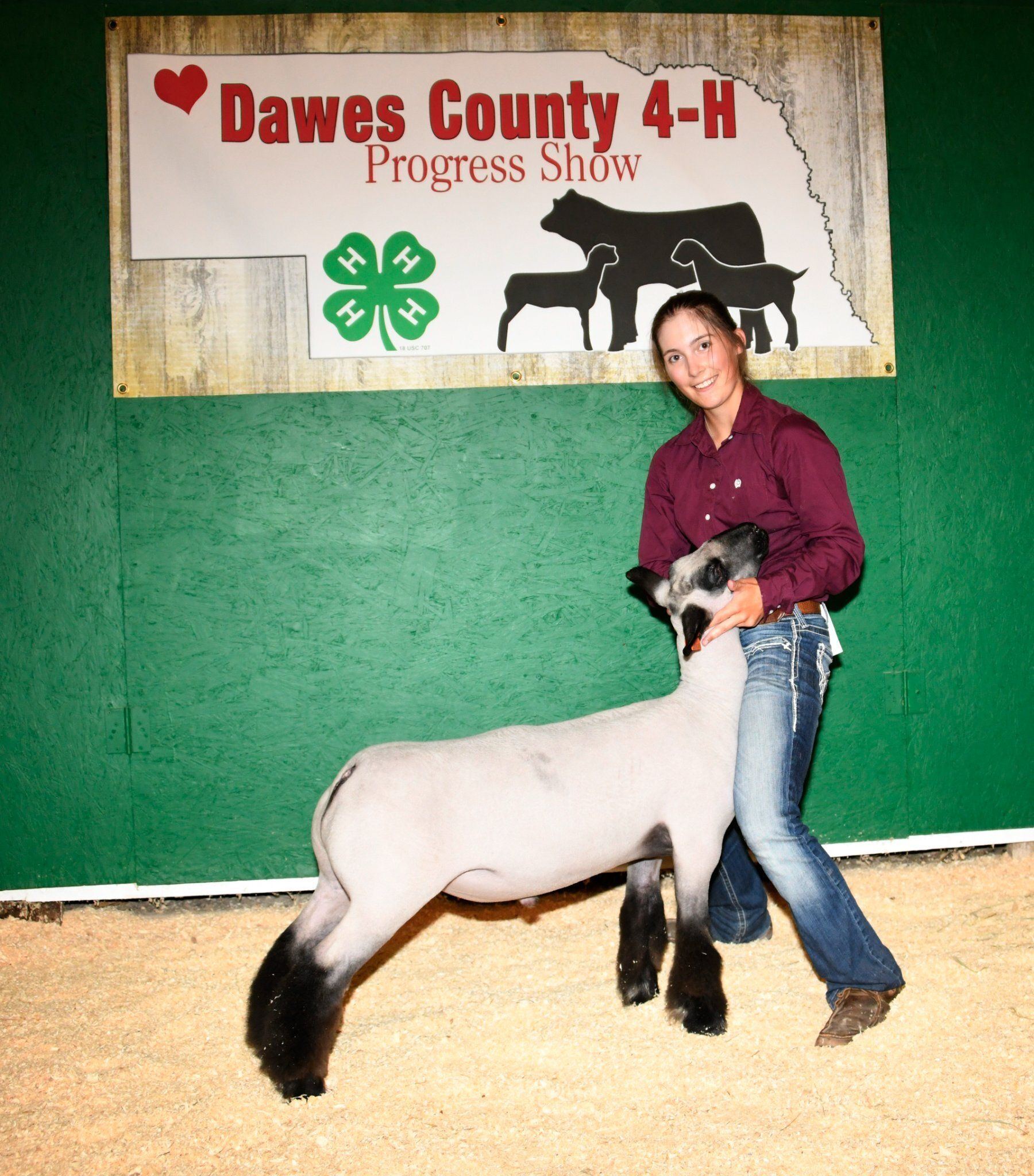 At just 19 years old, Shelby Carr from the Alliance FFA Chapter is already making waves in the world of agriculture and education. Currently studying ag education at Eastern Wyoming College in Torrington, Wyoming, Shelby's journey has been shaped by her passion for farming, her dedication to FFA, and her determination to excel in her chosen field.
Despite not growing up on a farm, Shelby Carr's determination led her to participate in FFA activities from a young age. She started showing animals at the age of 8, from rabbits to sheep and dairy cows, and her commitment to FFA grew stronger with each passing year.
For Shelby, her Supervised Agricultural Experience (SAE) project became a platform to develop her skills and interests. She found her passion in outdoor recreation, starting her first job at the Alliance Trap Range. Despite being initially shy, Shelby took charge of setting up trap houses and speakers to get the range sanctioned for a trap shoot. This experience not only taught her the ins and outs of the job but also instilled crucial skills such as confidence, communication, and organization. She learned from experienced peers, applied their teachings on the field, and built meaningful connections with the shooters. Her improved communication and people skills made her a go-to person at the range, and her willingness to learn and adapt set her apart.
The skills and confidence gained at the trap range opened doors for Shelby at Thompson Seed Potato, where she has been working for five years. Starting in a part-time role, she gradually took on more responsibilities, mowing lawns, maintaining the office, and assisting with planting and harvesting the potatoes.
Shelby's passion for agriculture and FFA led her to pursue agriculture education at Eastern Wyoming College in Torrington. She genuinely enjoys helping past students with their SAE applications and believes that FFA has played a crucial role in shaping her as a person.
Her advice to aspiring FFA members is simple yet profound, "Try everything!" Shelby advocates for exploring different opportunities, participating in contests, engaging in proficiency projects, and finding joy in developing new skills. There are so many opportunities for students to find their interests, and this can eventually lead to a SAE where you can gain skills and knowledge just like Shelby.