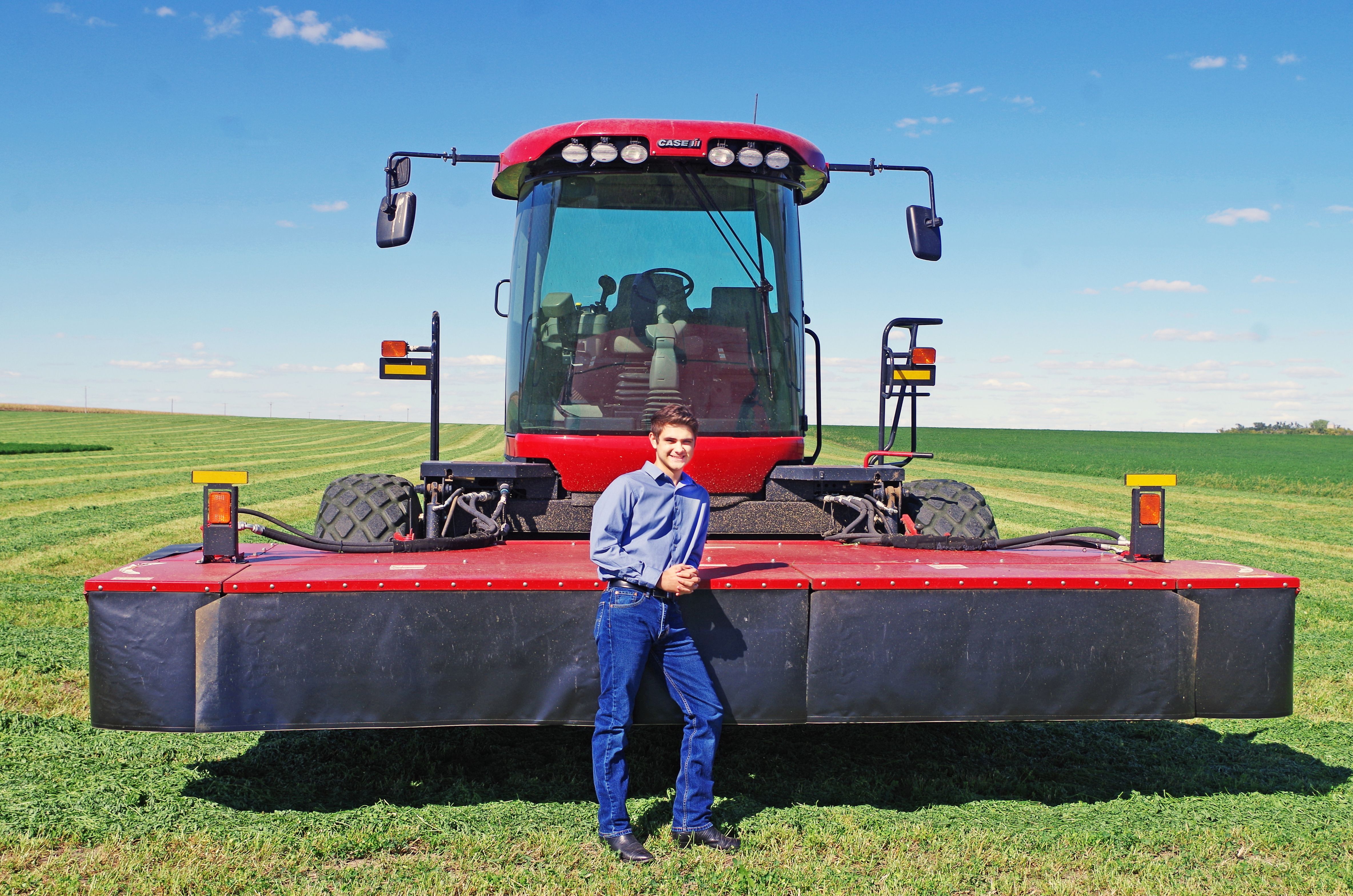 Life is a journey full of unexpected challenges and triumphs. Sam Aden, originally from Gothenburg, is a perfect example of resilience and determination. Sam's life has been deeply influenced by a rare immune system disorder called primary immunodeficiency. Despite facing significant health obstacles, he has not only persevered but also found a passion advocating for patients' rights, shaping policy, and pursuing a career in medicine.
Sam's journey with primary immunodeficiency began in sixth grade when he and his brother were diagnosed with the condition. Along with his mother, Stephanie, and brother, he battles the genetic disorder, which affects only a few people in the United States. However, due to its complexity, many cases remain undiagnosed. This reality made Sam curious, leading him to research and educate himself about the immune system and treatments.
Having personal experience with primary immunodeficiency, Sam knows the value of proper medical care and treatment. He and his family receive antibody transfusions every four weeks, known as Intravenous Immunoglobulin (IVIG). These treatments significantly improve their quality of life, granting them more energy and resilience.
Throughout high school, Sam was deeply involved in the Primary Immunodeficiency Foundation, an organization dedicated to raising awareness about the condition and advocating for patients' rights. During his senior year, Sam and his mother had the opportunity to speak with Adrian Smith, congressional representative for Nebraska's 3rd district, about patients' rights and home medical treatment bills. Their proposal and advocacy prompted Adrian Smith to take these bills forward with the help of a California representative, pushing them into Congress for consideration.
Sam's advocacy work extends beyond immunodeficiency awareness. As a plasma coordinator, he met with plasma workers and donors, passionately sharing the stories of lives transformed through plasma donation. He shares, "Seeing the people that you are impacting and the lives that you're changing are really rewarding." This role sparked his interest in policy and creating broader changes within the government. Sam found himself advocating not only for his own well-being but for the welfare of others facing similar challenges.
Being part of FFA really shaped Sam's character and abilities. As the Vice President Parliamentarian, he led food drives and cleanups, which made him feel good about helping others. FFA taught him important things like working well in a team and being organized, skills that he now uses in his medical and advocacy work. Sam puts it simply, "FFA teaches you all sorts of skills you can use in your professional and personal life."
Looking towards the future, Sam will attend the University of Nebraska- Lincoln with a Biochemistry major this year, after attending Chadron State College the previous two years. He has hopes of attending UNMC where he will continue his residency, continuing to advocate and care for people with primary immunodeficiency and plasma donation. As Sam embarks on his journey toward becoming a doctor, we can only imagine the transformative influence he will have on the field of medicine and the lives he touches along the way.
Click here To learn more about Primary Immunodeficiency, and the Foundation.
Click here To find a plasma donation site near you.